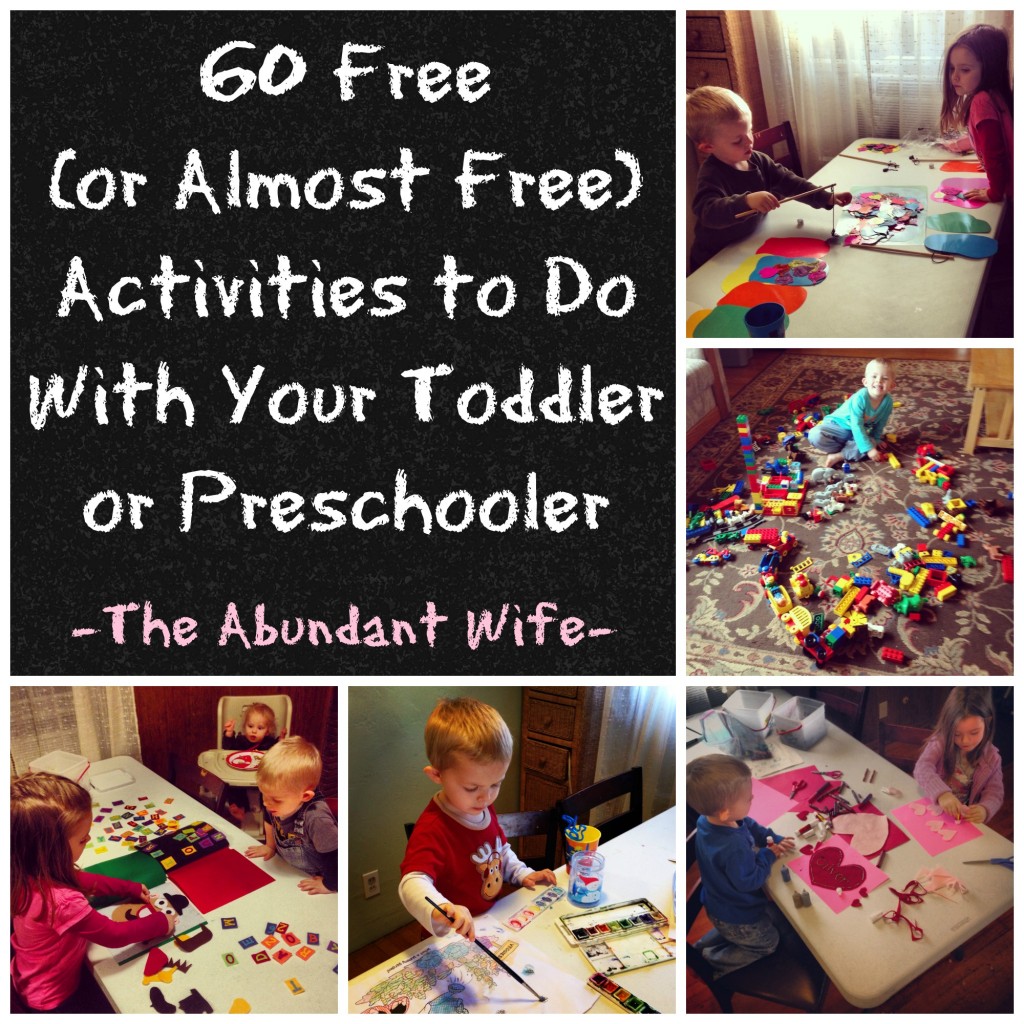 Do you ever feel like your life is dry and boring because you can't spend any money on anything?  It can be difficult (especially at first) to think of free activities to entertain your little ones while you're on the road to debt-freedom.  Well, just because you're poor, broke, or in-debt-up-to-your-eyeballs doesn't mean you can't have any fun!  Here are 60 free (or almost free) activities we have done with our toddlers and preschoolers over the last 4 years:
Entertaining your toddler or preschool-aged child need not be expensive, time-consuming, or even well-planned.  Many of the activities listed above were spontaneous, accidental, or planned the same day.  As often as possible, I try to use what I already have on hand so that I don't have to go out shopping for more supplies.
This list is not exhaustive by any means!  What free (or almost free) activities do you like to do with your toddlers and preschoolers?