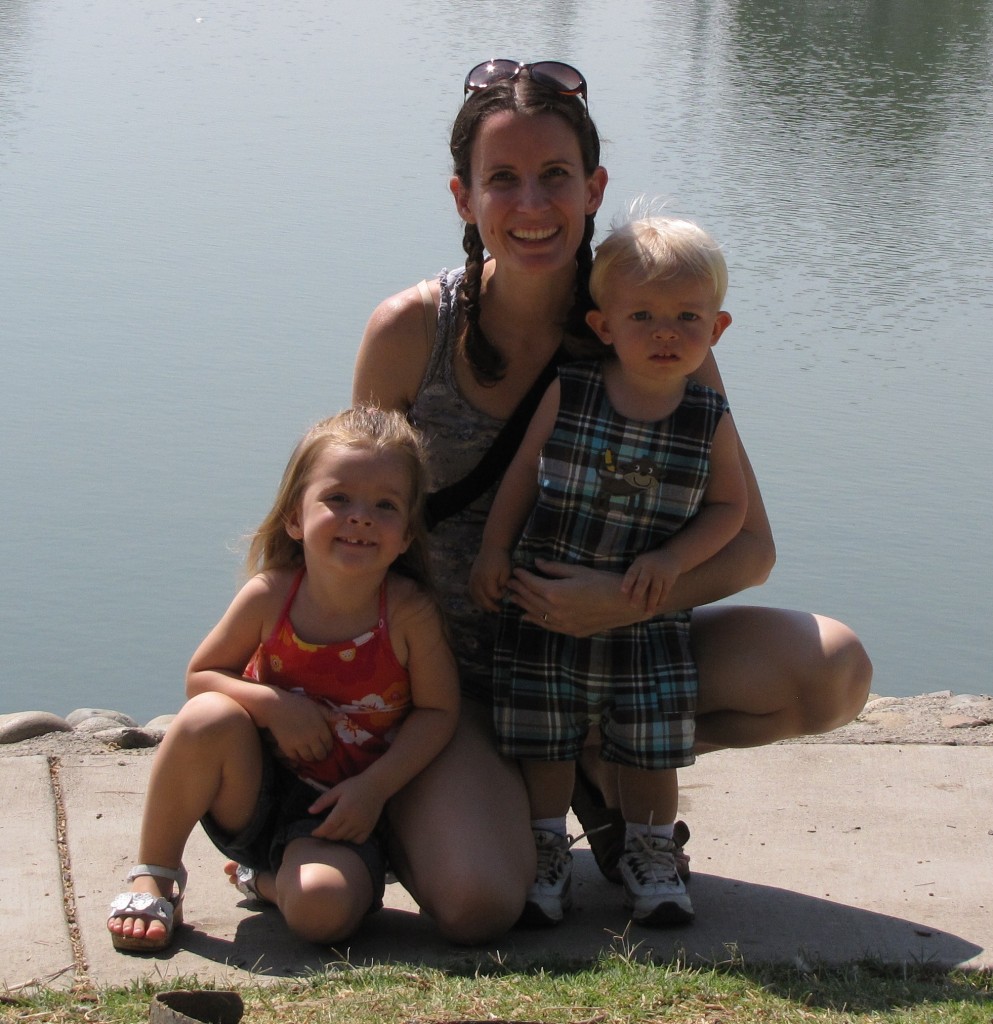 This has been one HOT summer in California, but if your kids are like mine, they need to get out of the house and DO something!  Early in the year I looked at the calendar and scheduled one Field Trip for each month, to guarantee that I would keep exploring our new hometown.  As the last year has passed, I have discovered many more places to visit.  So, without further ado, here are my Top 20 Frugal Field Trips, in no particular order:
Library: We go for story-time and then hang around to play with toys, kid-sized computers, and (of course) to check out books!
Pet Shop: When we visited ours they let us feed the fish!
Feed the ducks and geese at a nearby lake: Look for ducklings, bridges, and gazebos.
Sight-Seeing: Walk along a nearby river, beach, or overlook.
Farm: We have a farm nearby that offers hayrides, fresh vegetables, a petting zoo, and more during the autumn months.  Farmer's Markets and Orchards are also fun.
Tour a local factory or business: We live near the Sunsweet factory, and they had an adorable gift shop.
Museums: We've been to the community museum for an art show, and a train museum!  Check on-line for dates when museums have free admission.
Playgrounds:  We've been to at least a half-dozen playgrounds here in town.  We recently went to one with a roller slide!
National & State Parks: Go exploring!  Again, check on-line for dates when parks have free admission.
Zoo: Check some books out of library before your trip to learn about the animals you'll be seeing.
Parades: Check your newspaper or on-line for upcoming parades in your area, usually around cultural or holiday celebrations.
School Sports & Shows: Although some school events have an entrance fee, many are free to watch.
Mall: Malls are a great place to people-watch, and many have indoor playgrounds and other sites to see.  The last time we were at the mall, a vendor curled Naomi's hair for free!
Church & Church Events: Church is a great weekly field-trip, and churches also host lots of kid-friendly events like picnics, retreats, potlucks, date nights, and more.
Community Events: We've attended band concerts, fireworks, and parades for free!
Swimming Pool: During the summer heat, we've been taking our kids to the local pool once a week for "Tot Time."  The pool is only open to kids 5 and under!
Fair: Check the newspaper for the dates of your local state and county fairs.  Our county fair offered free admission on opening night!
Visit Friends & Family: Whether it's a play-date or a drive to great-grandpa's house, it's great to reconnect with the other adults and kids in your life.
Parents' Workplaces: "Take-Your-Daughter-To-Work-Day" is a great idea!  Grab your kids and show them what Daddy does at work, or introduce them to Mommy's co-workers.
Community Service: Whether you're visiting shut-ins, singing Christmas Carols in a nursing home, mentoring teenagers, or feeding the hungry, bring your kids along for the ride.  Charity begins at home!
What suggestions would you add to my list of Frugal Field Trips?