This past autumn I spotted a Pin of "Leaf Rubbing" on Pinterest.  Although we did this activity in November, it also makes a great summer activity!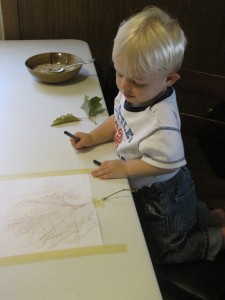 I remembered that my mom did leaf rubbings with us when we we were kids, so I decided to give it a try.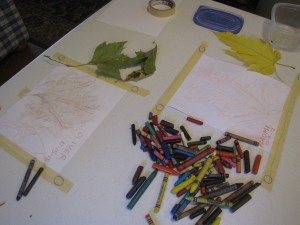 I think this activity would be a better activity for older kids, because they could push harder on the crayons than my toddlers.  Or maybe thinner paper would be a good idea for younger kids.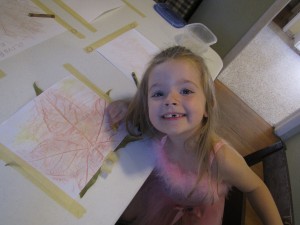 We had a good time anyway, and had lots of new autumn images to hang on the refrigerator.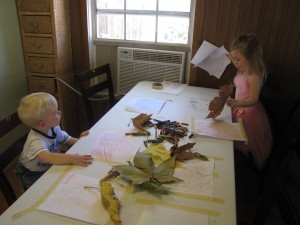 What fun seasonal crafts do you like to do with your kids?