Back in November I suggested some Free & Easy Toddler Toys, and among them were empty plastic canisters.  Recently I was eying my children's kitchen set (itself a $20 yard sale purchase–thanks Mom!) and noting how many free toys they had.  Here below is some of their collection.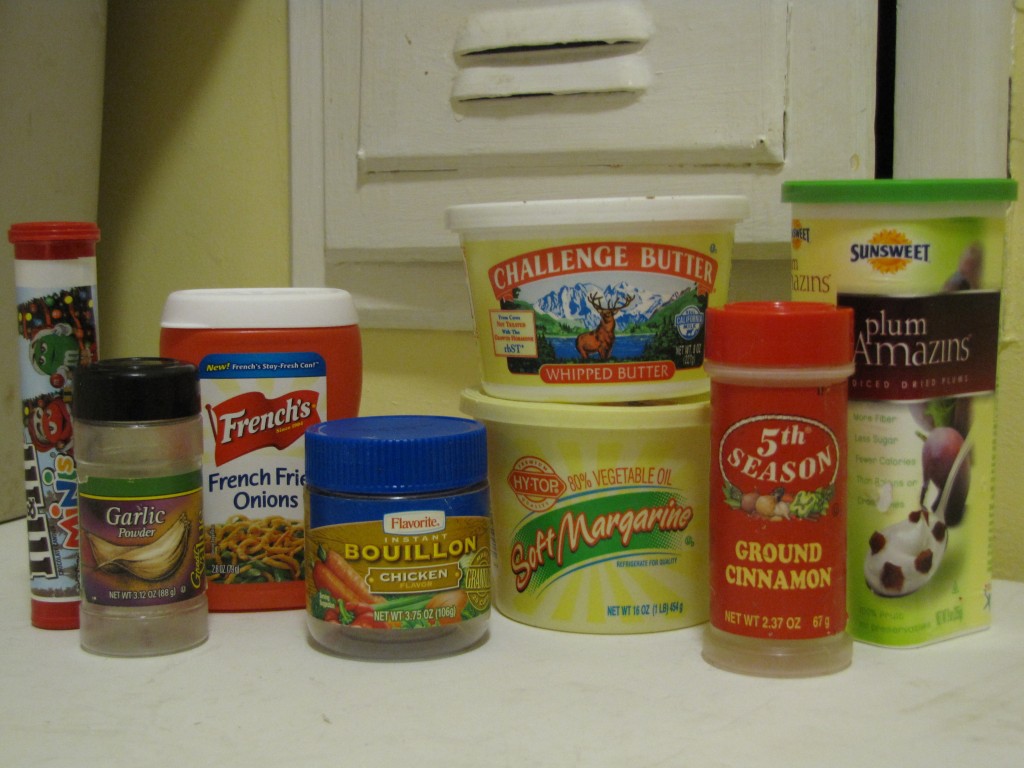 I love that these hardy little containers can take a beating when my children are playing with them, unlike some children's toys.  I also love that when we accumulate too many, or they start to break, I can feel no guilt in throwing them away and replacing them with a "new" canister.
What kinds of free or recycled toys do your children enjoy using for play?