This morning Naomi and Oliver requested pancakes for breakfast.  As I was getting myself ready for the day, they raided the pantry and piled all the ingredients for pancakes on our kitchen counter.
I thought pancakes sounded like a good idea, so we got cooking.  We talked about the various measuring cups and spoons and which is which.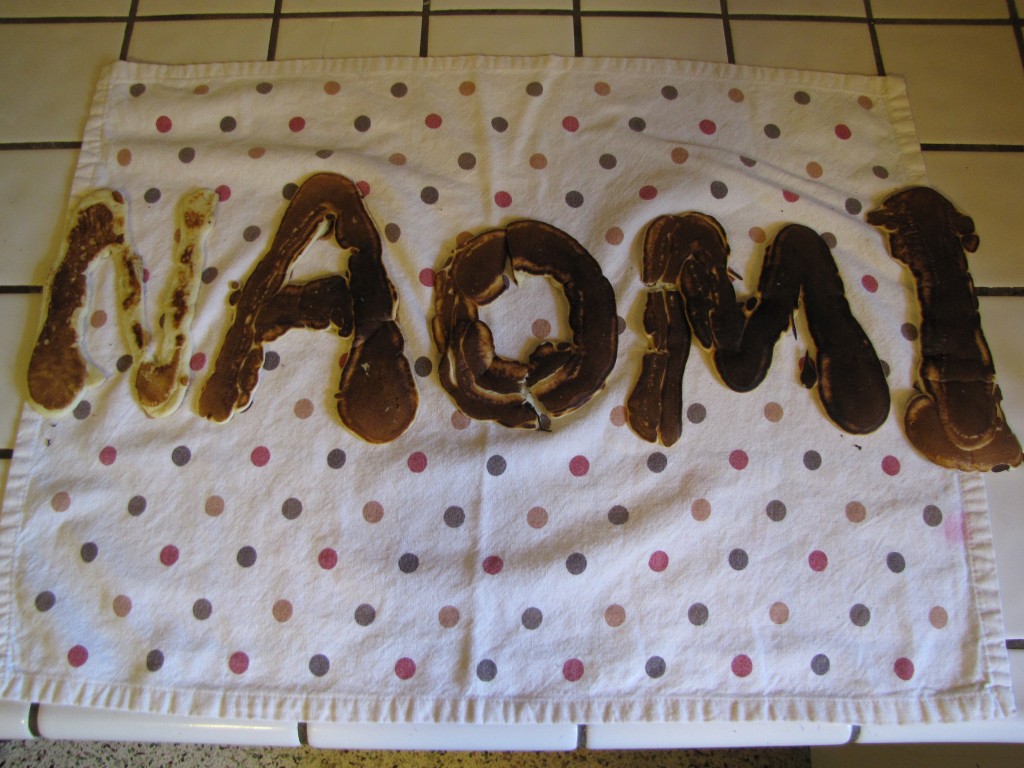 Then when I began to pour the batter into the frying pan, Naomi asked if we could write our names with pancakes.  Today is the first day of school for Naomi's best friend, so it was fun to make breakfast an educational experience.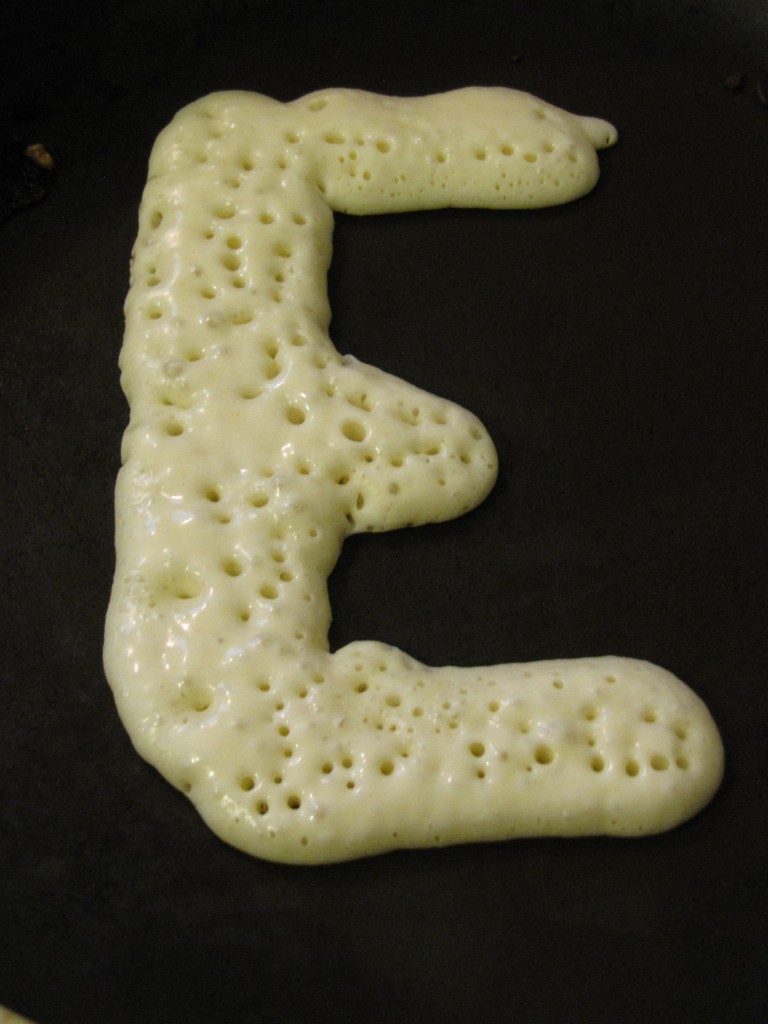 Some of the letters turned out better than others, since some burnt in the pan (oops!), were difficult to flip (oops!), or once flipped the letter was backwards (oops!).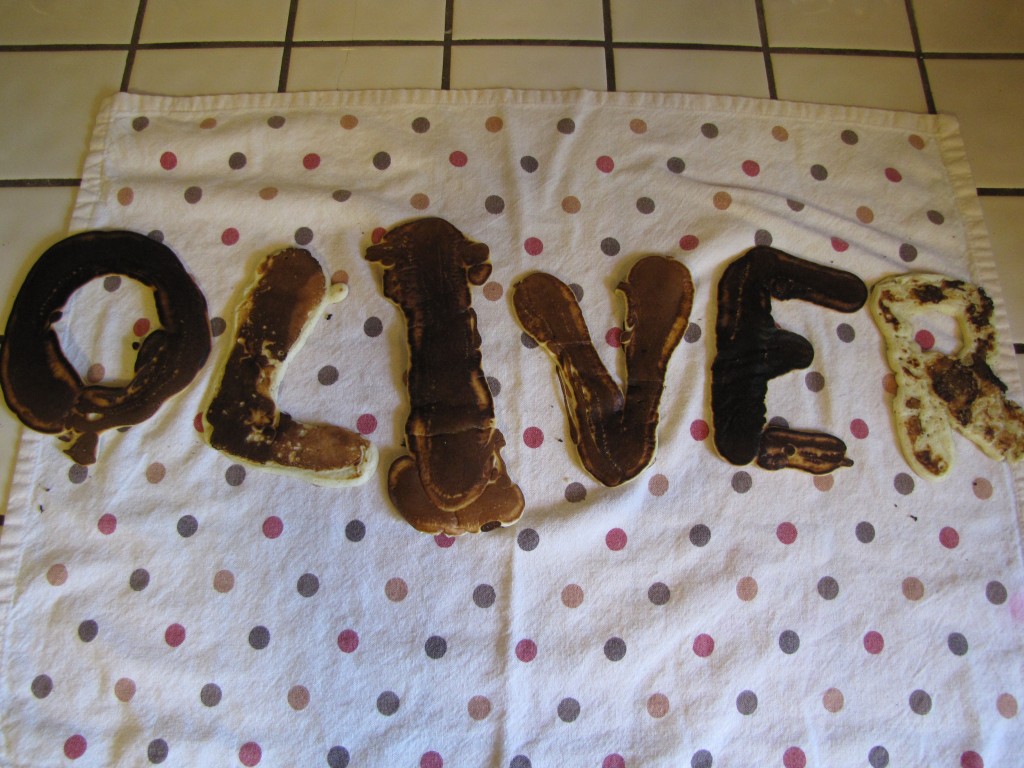 Still, we had fun learning and eating together!
How do you turn everyday activities into learning experiences for your children?