One of the ways I often like to personalize things is with a homemade card.  For Christmas, we sent home two large flat-rate boxes filled with wrapped gifts.  Each gift had a free gift tag attached.  Inside each box I also included a homemade card with a short poem inside (written by yours truly).  Since Naomi isn't quite old enough to create the cards herself, I created a very basic design for her, and then let her color and place stickers on them to her heart's content.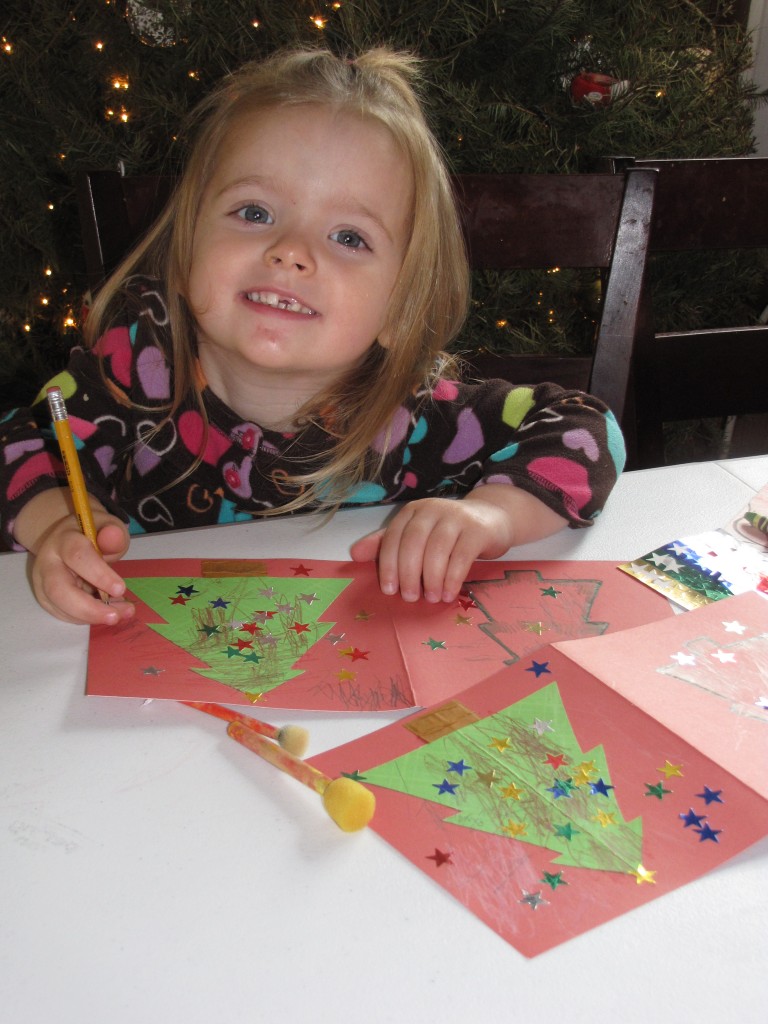 The cards were created using red, green, and brown craft paper, scissors, colored pencils, crayons, and star stickers.  I also allowed Naomi to color all over the back of the flat-rate box, which she found very exciting.  I repeatedly set the cards and boxes on our dining room table (with the art supplies) over the course of a few days so that they would be covered in her artwork.
I'm sure I don't have to tell you, but the grandparents, aunts, and uncles were delighted to receive packages, wrapping paper, and cards covered in Naomi's artwork. And Naomi was delighted to watch on Skype as they opened the items that she had colored for them!
How do you encourage your children to participate in gift-giving?