On August 20, we packed up our kids for a big adventure!  We drove down to Sacramento in hopes of riding the train that departs from the California State Railroad Museum.  I had heard about the train and train museum from my friend BeccaG!
Naomi brought two of her favorite books along for ride, The Little Engine That Could
, and The Polar Express
.  (If you're interested in seeing more of the books I read aloud to the kids, check out my Pinterest board!)
Once we arrived at the museum we were disappointed to find out you can only ride the train on weekends, and we were there on a Monday.  However, we decided to go explore the museum instead.  We watched a 20-minute film about the history of the Sacramento Railroad, and then spent the next couple hours climbing on trains, looking at model trains and playing with train toys.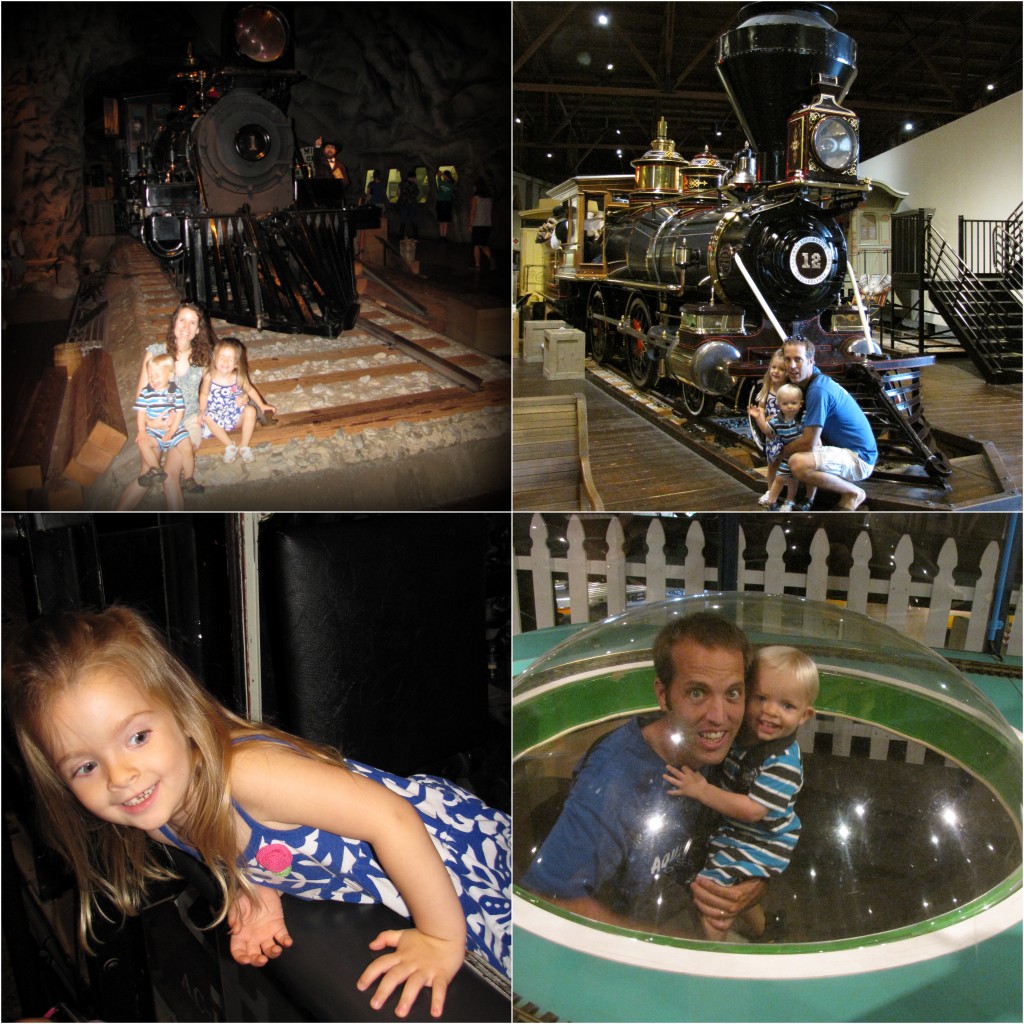 Oliver and Naomi love trains, and have been even more interested in them ever since.  All in all, it was great day and we all learned a lot about the California State Railroads.
What fun things are there for you to do with your kids in the cities near you?