Naomi is very excited that she is now in the "Big Girls' Class" for Sunday School.  Since September 2, the kids at church have all moved up a level.  This Sunday Naomi was doubly thrilled when the teacher gave her a giant sheet of butcher paper to bring home.  They had already drawn flowers on the butcher paper, but there was still a lot of empty space left for drawing!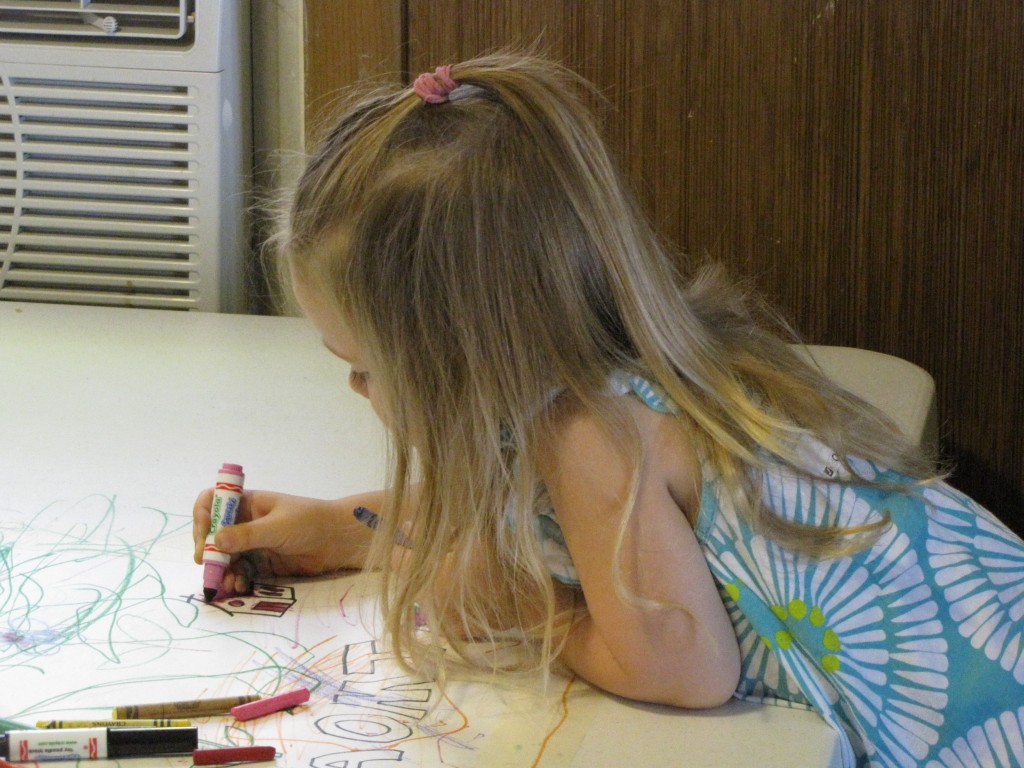 I used a roll of double-wide masking tape to tape the butcher paper to the middle of our dining room table.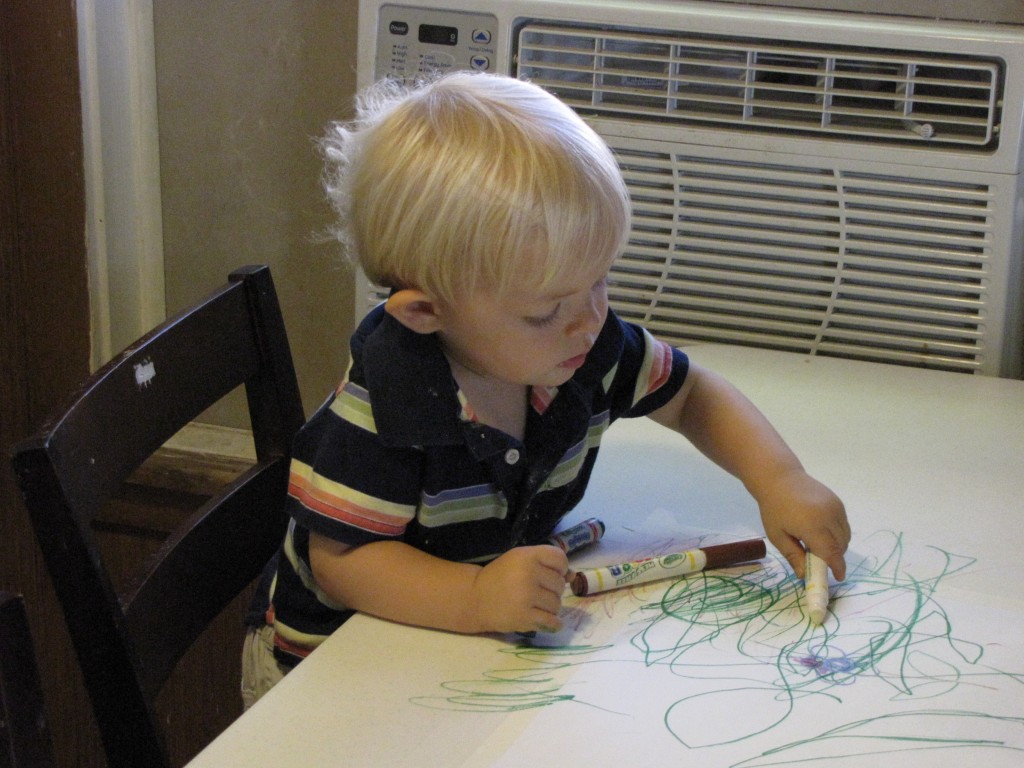 I got out the crayons and markers and the kids got to work!  I sat down with them, and Naomi gave me drawing assignments.  Whatever I drew for Naomi, Oliver wanted also.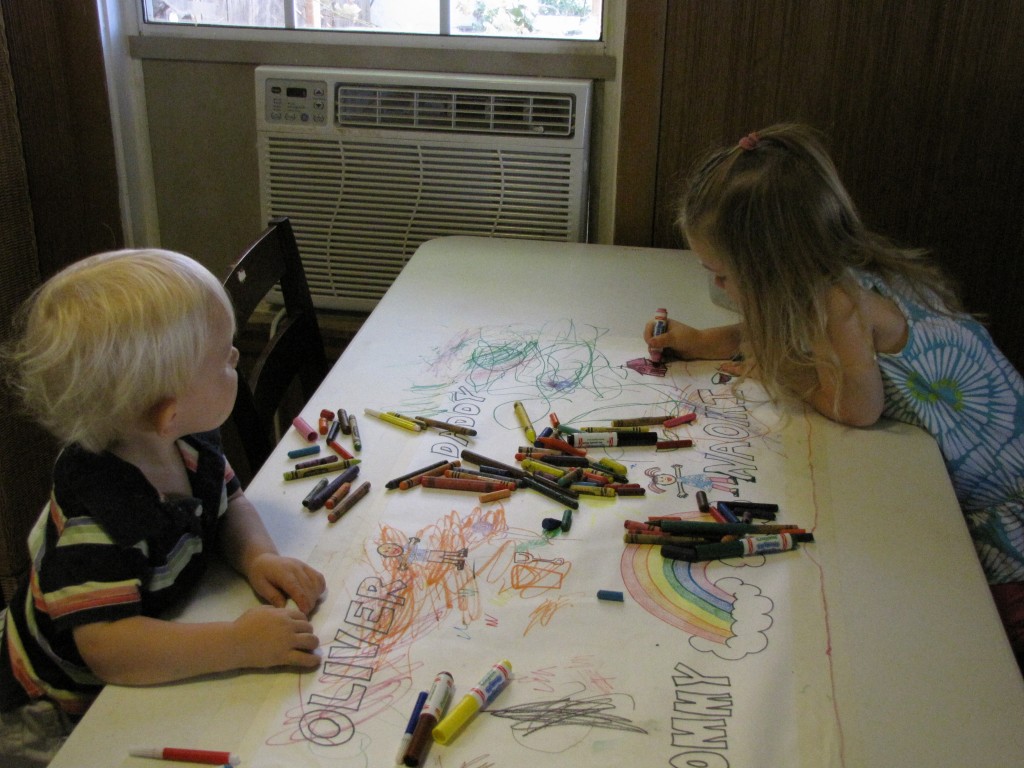 They had a great time!  We left the butcher paper on the dining room table all week, enjoying its bright colors and designs.
What fun activities have you enjoyed with your kids this week?