I know, I know.  It's a little late for Jack-O-Lanterns by now!  However, October was a busy month for us, and I never got to share some of the small crafts I did with Naomi for Halloween.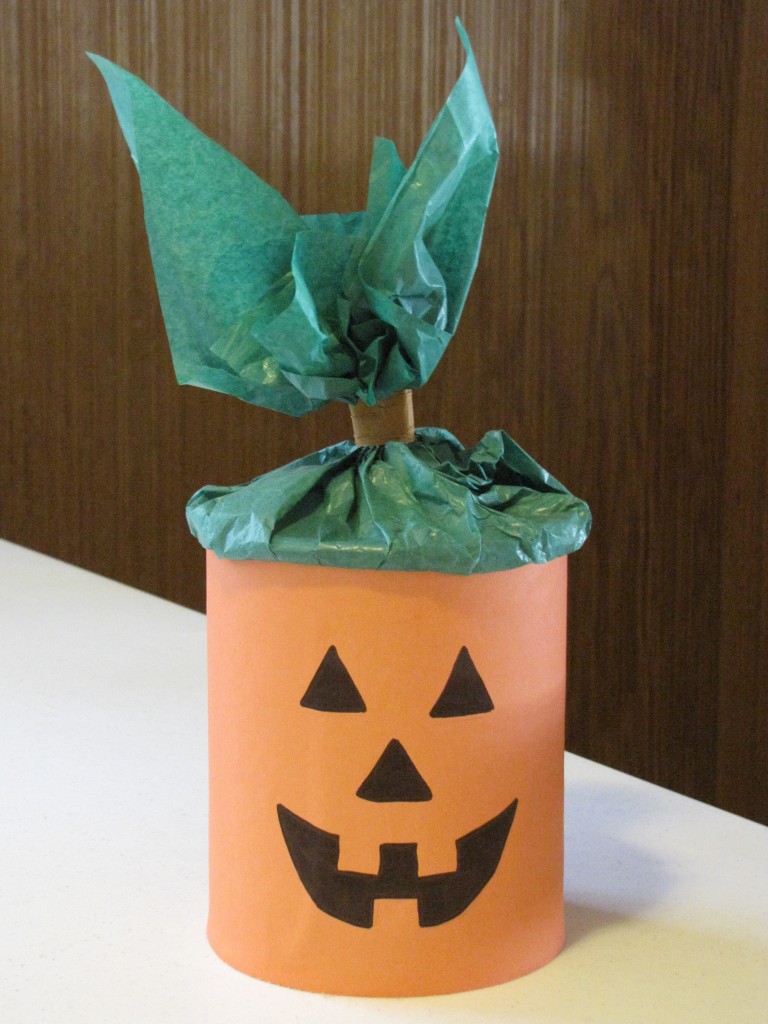 1. Coffee-Can Jack-O-Lantern: Honestly, Naomi didn't get to help much with this one.  I wrapped a coffee can in bright orange paper, and glued it down using Elmer's glue.  Then I wrapped the lid with green tissue paper, held together with a bread tie and small piece of brown paper.  Finally I drew a face on the front with a black permanent marker.  She watched the whole time, but I wasn't sure how to involve her in the process.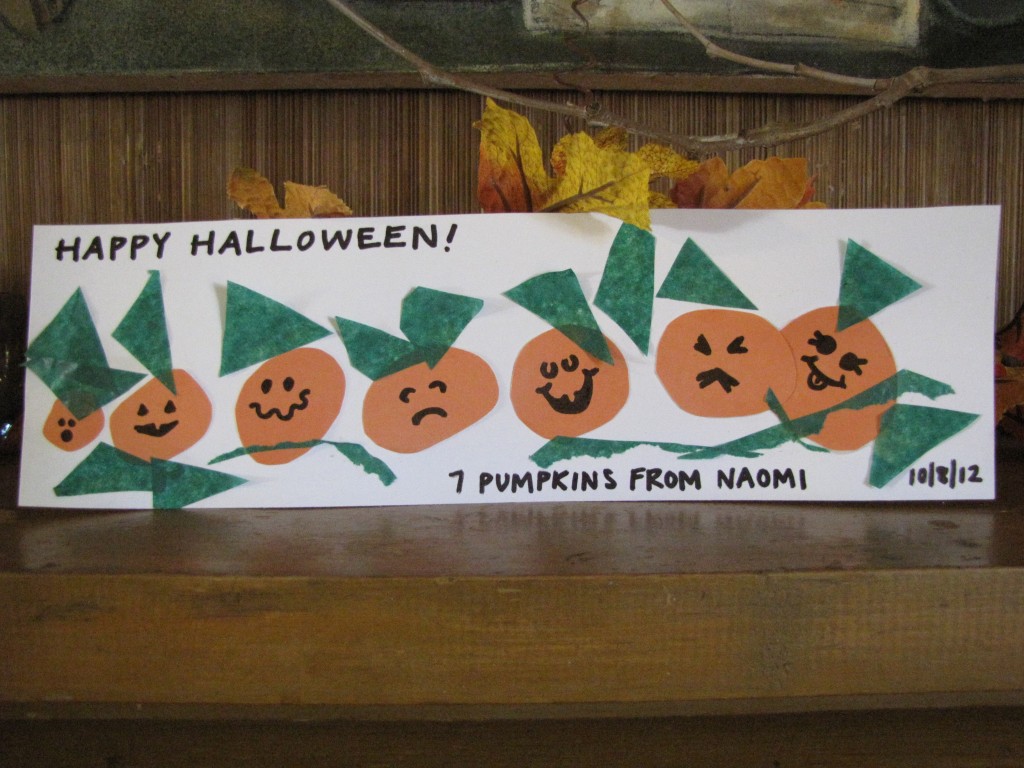 2. Pumpkins in a Row: I felt bad that Naomi hadn't been able to participate in the first project, so I gave her a scrap sheet of white paper and cut out 7 round circles.  I had Naomi count them, and arrange them by size.  She glued them down with a glue stick, and then I cut triangles out of the green tissue paper for leaves.  We used green tissue paper scraps for the vines.  I drew the faces and added the words afterward.  She told me what expression she wanted on each.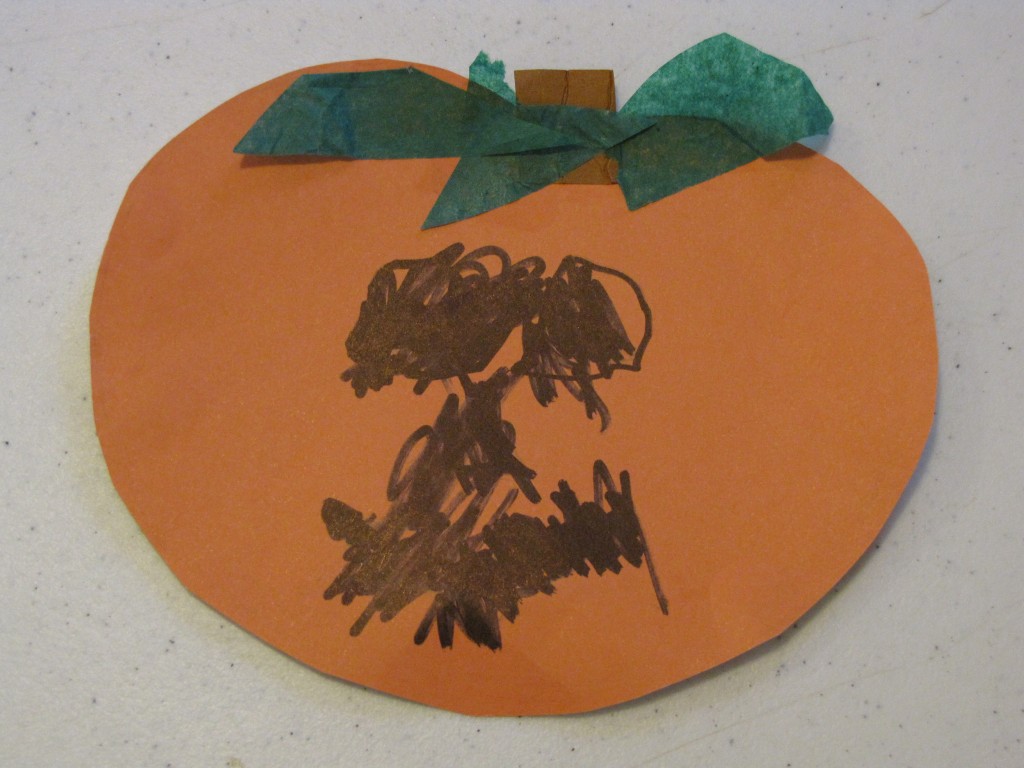 3. Paper Jack-O-Lantern: Naomi still wanted to make another Jack-O-Lantern, so I cut out another pumpkin shape.  I gave her a small brown square for the stem and a few pieces of green tissue paper for the leaves.  She told me what expression she wanted for the face, so I drew a basic outline for her.  Then she colored in the face with a black permanent marker.
What fun crafts have you enjoyed doing with your toddlers this autumn?