When I saw this Autumn Window Collage over at Frugal Family Fun (now Inner Child Fun) I just knew I had to try it with my kids!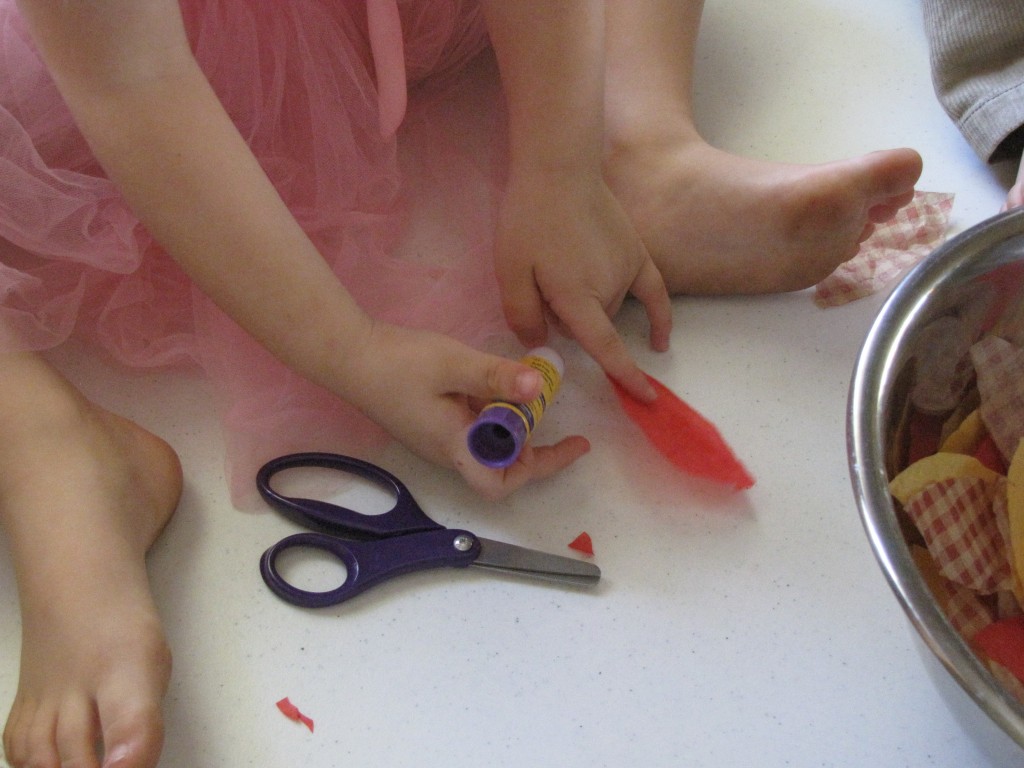 First I found some salvaged tissue paper from last year's Christmas gifts and Christmas sales.  I chose 3 colors/patterns that reminded my of fall: red, yellow, and a brown/red plaid.  Then I folded the tissue paper like an accordion, and cut a simple leaf pattern out of the paper.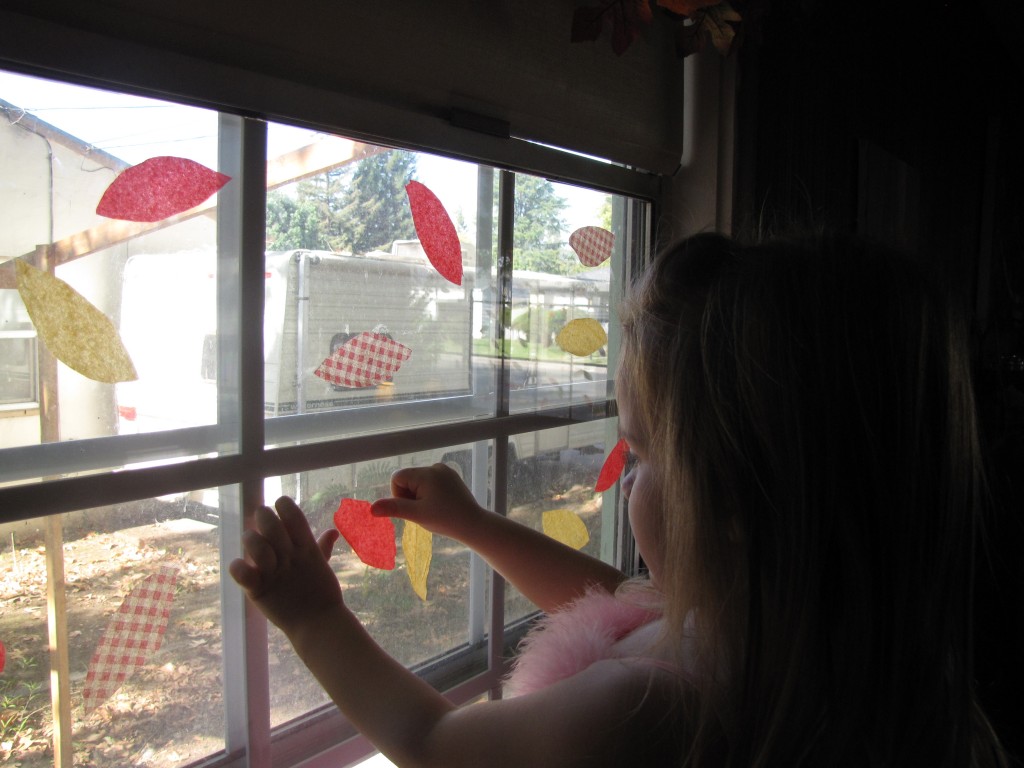 Naomi and I used a glue-stick to spread glue on the leaves, and then all three of us pressed the leaves to the windows.  (Naomi is wearing a costume because it was the day before Halloween.)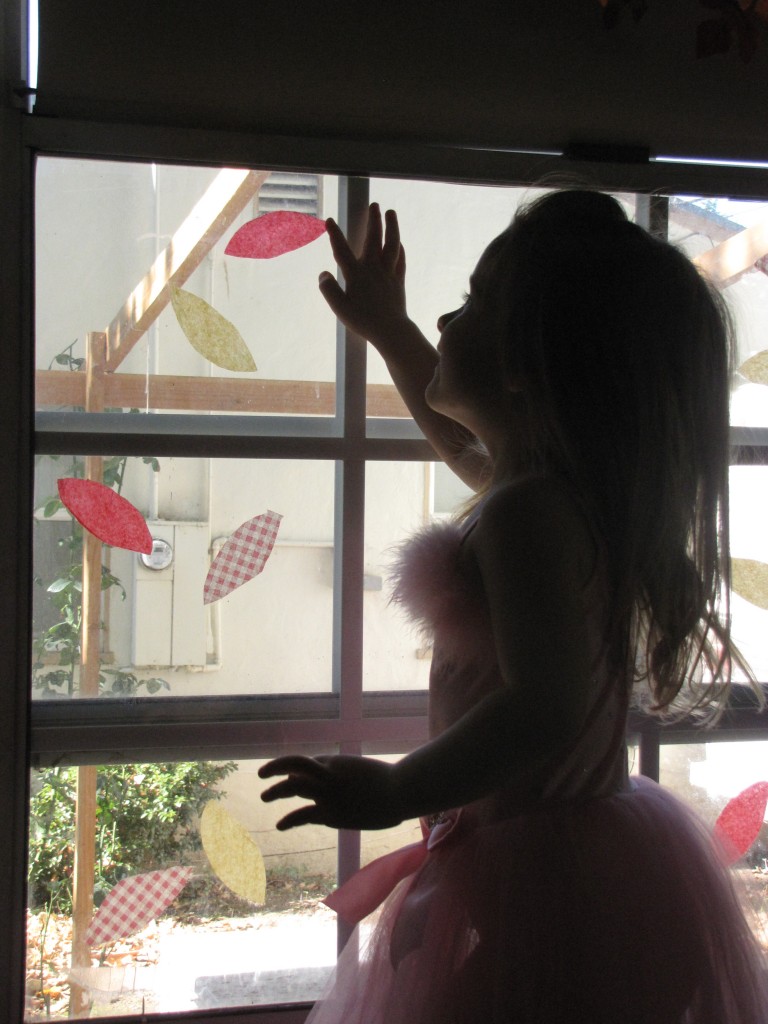 I originally thought we might do a pattern or tree with the leaves, but I quickly abandoned that idea.  We just stuck them all over the windows in no particular order.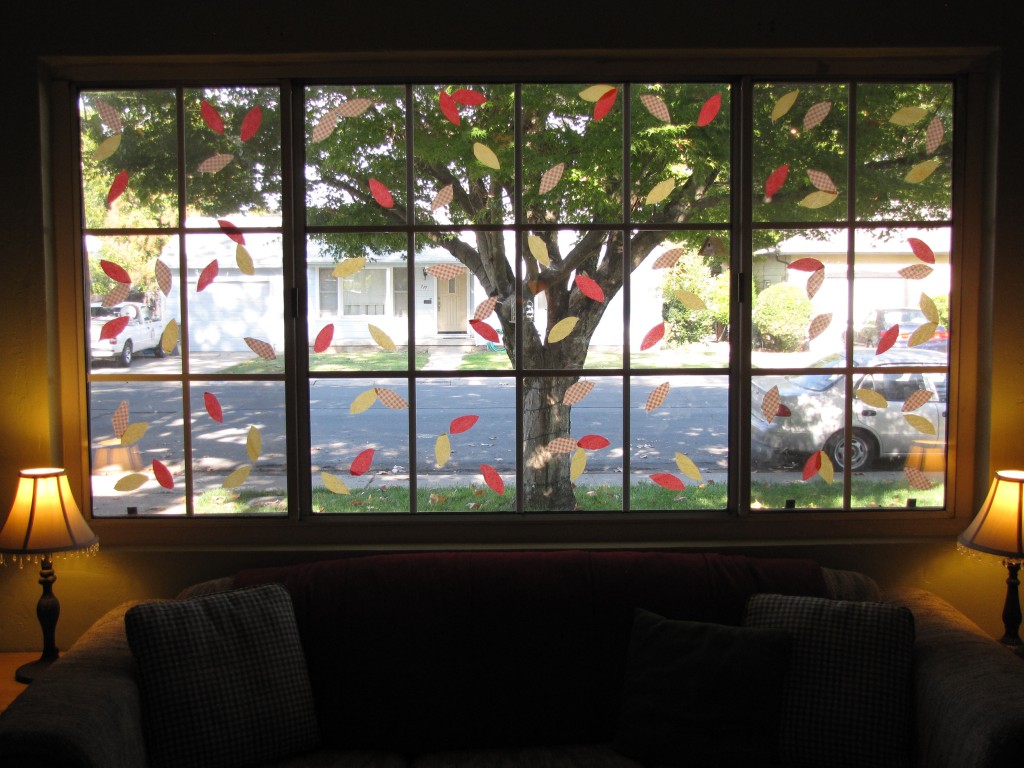 We had a great time decorating the front window!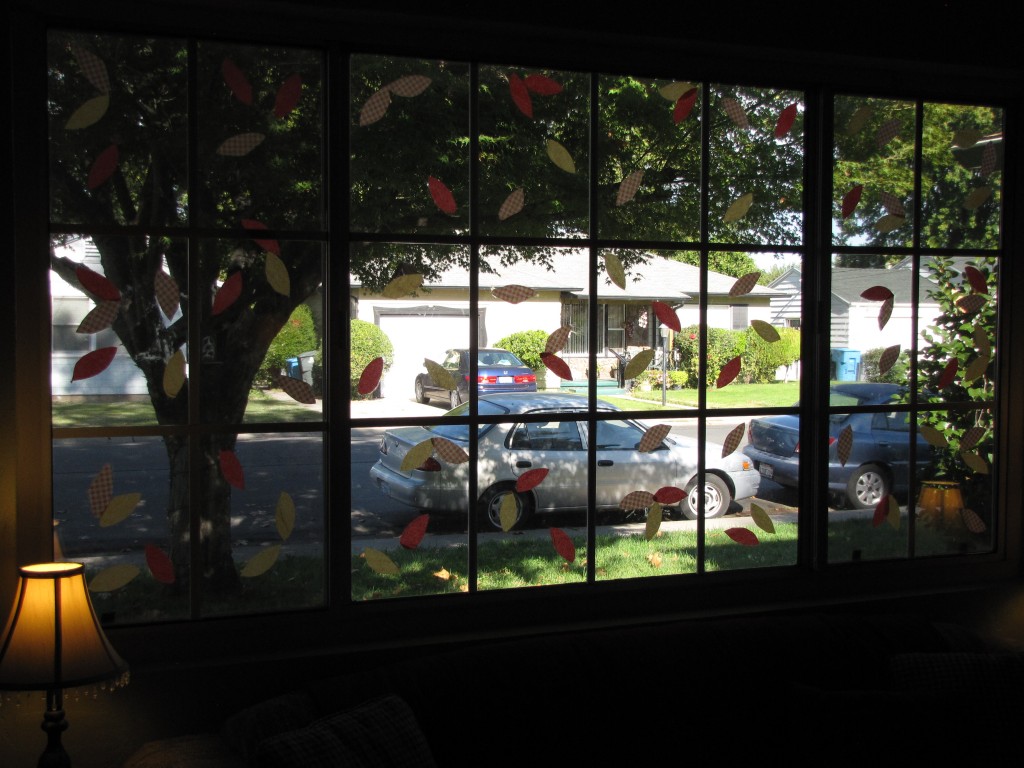 I love sitting in our living room and looking out our "Autumn Windows."  We miss the changing colors of the leaves here in California, since it is still quite warm outside here.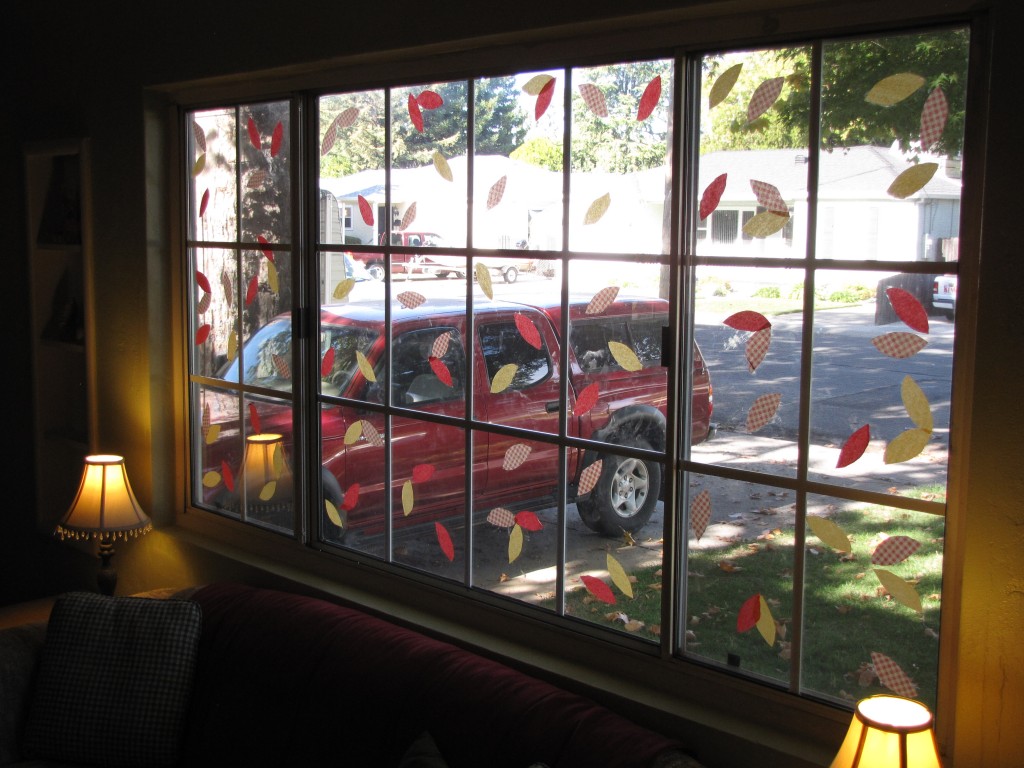 After we finished the front window, we had a LOT of leaves leftover.  So we moved on to the front door.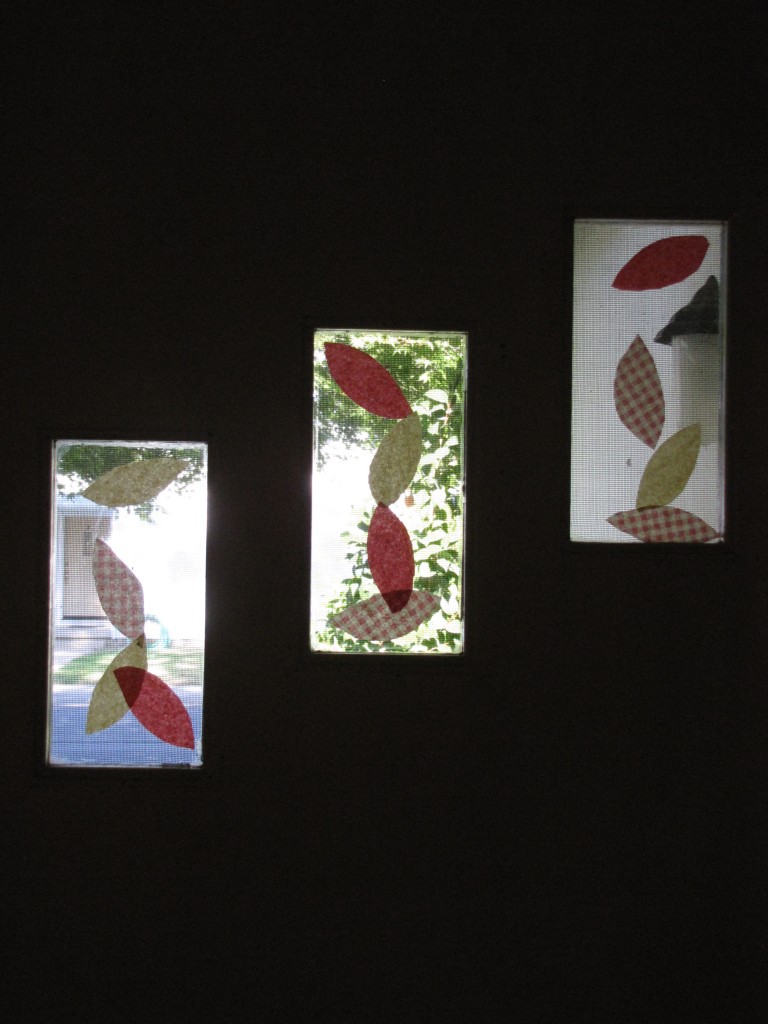 Then one of the kitchen windows next to their doll house…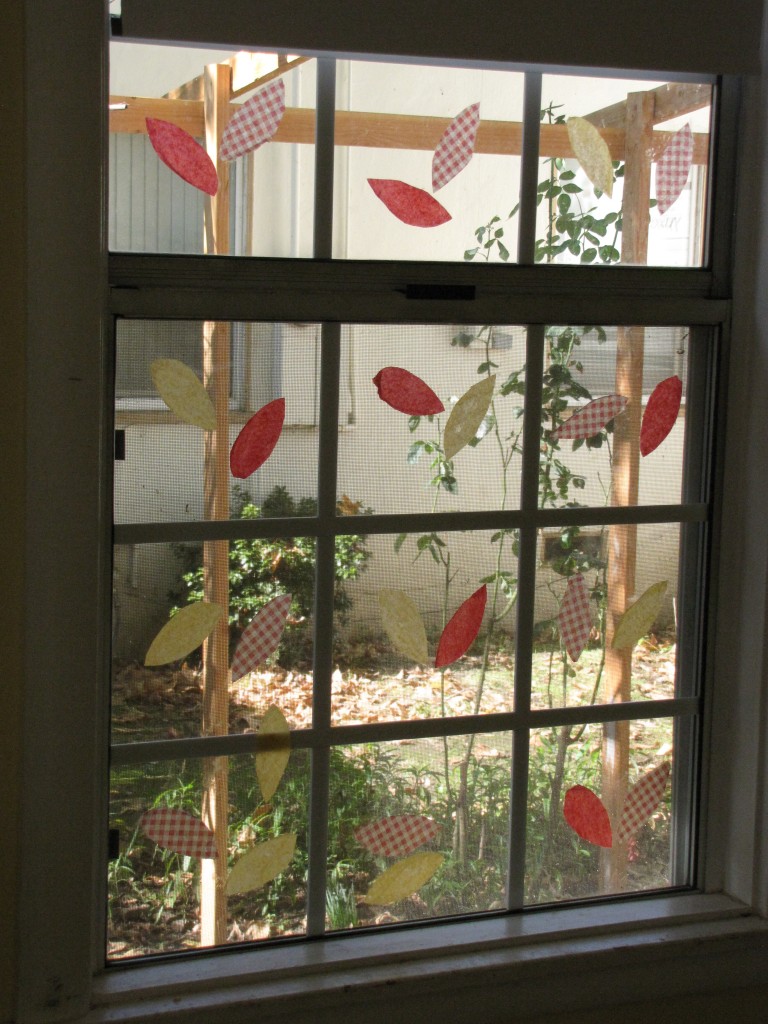 And finally their bedroom windows (at Naomi's insistence)…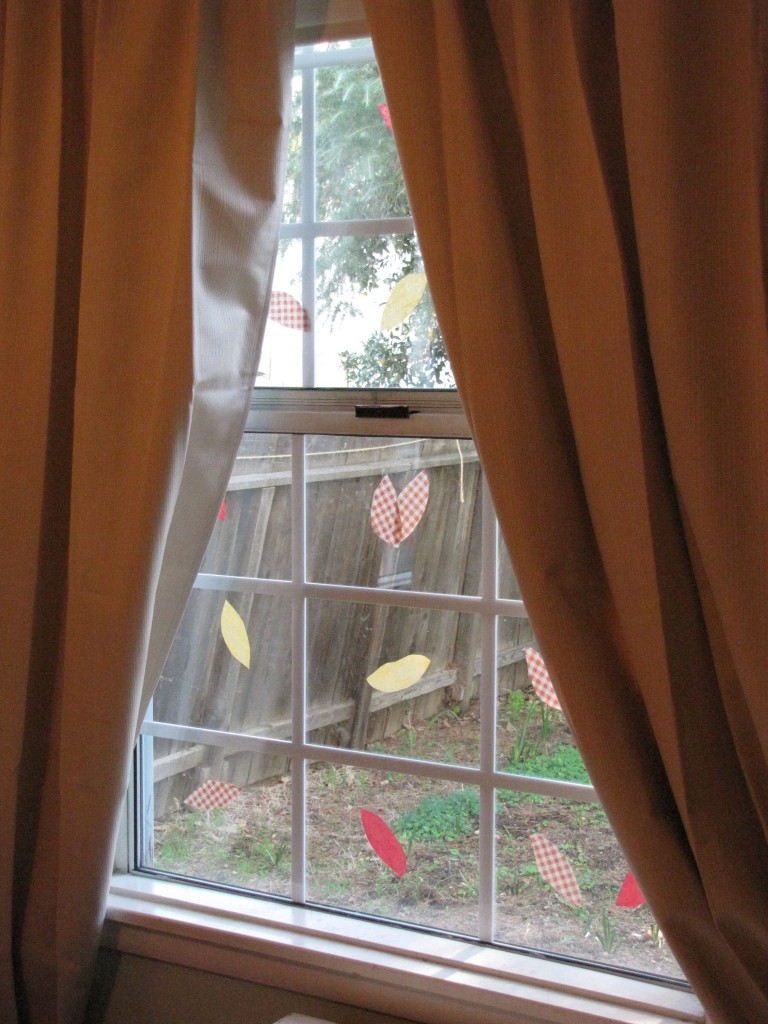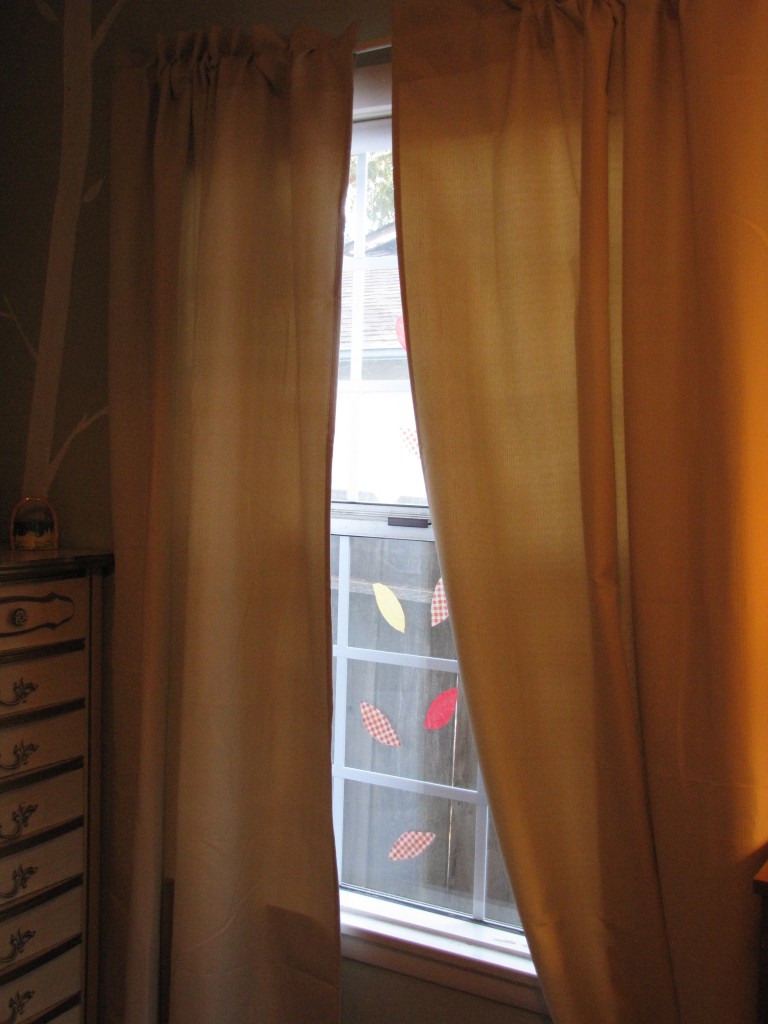 It took us 3 days to do all the windows, but we weren't in any hurry and the kids were having a great time. I love the stained-glass look of the leaves, and the festive fall look it gives to our home!
What fun autumn activities have you enjoyed doing with your children?