A couple weeks ago I assisted in Naomi's two-year-old's Sunday School class.  Crystal was the head teacher, and as part of her lesson plan she had prepared homemade play dough for the kids to use and then take home.  It smelled amazing, and when I asked her how she had prepared it, she said she had mixed in orange Kool-Aid!  So we all came home smelling like oranges.
Tonight I needed to kill some time after bathes, so I spread out the play-dough, two kid-sized rolling pins (from a yard sale), and four small cookie cutters on the dining room table.  The kids had a fantastic time, and I was excited to see Oliver really getting into it.  It is often difficult to find something that is equally attractive to Oliver (18 months) and Naomi (almost 3 years old).  Here are a few photos of our play time: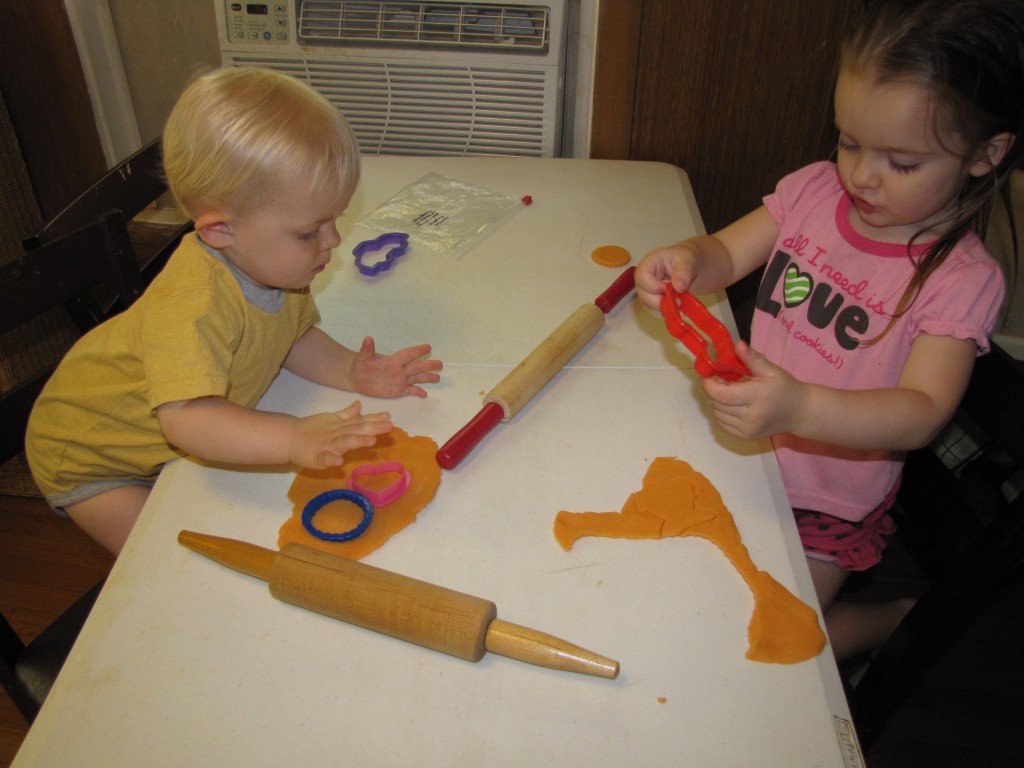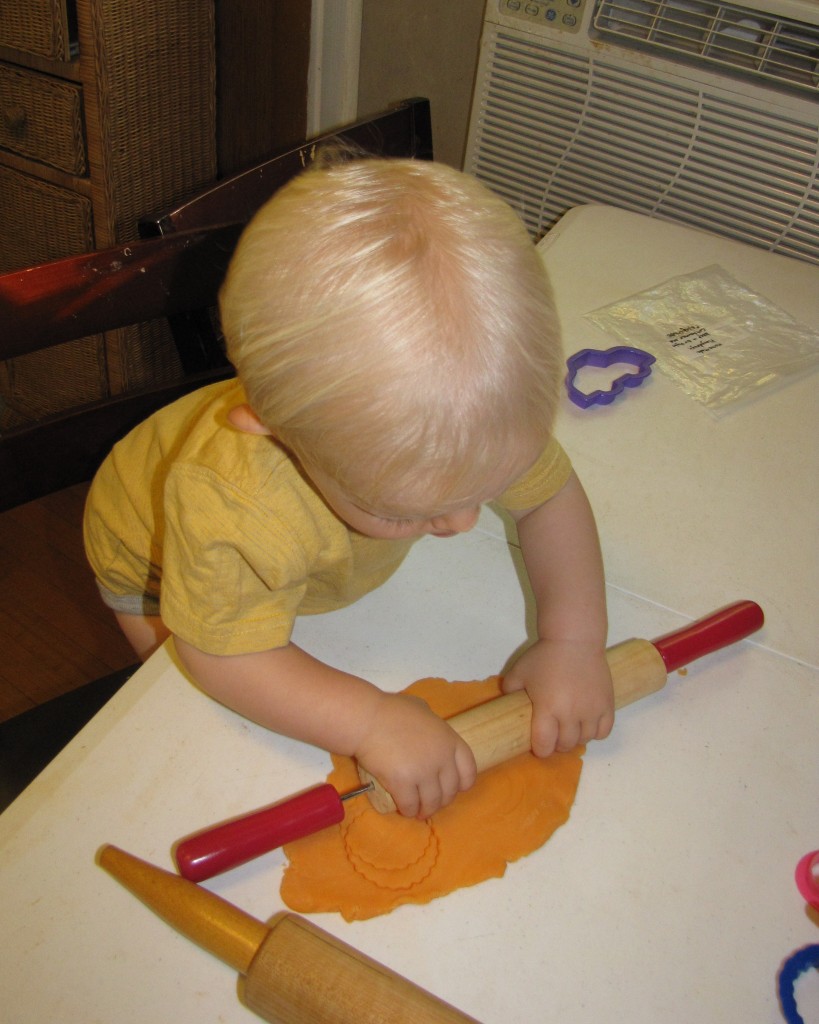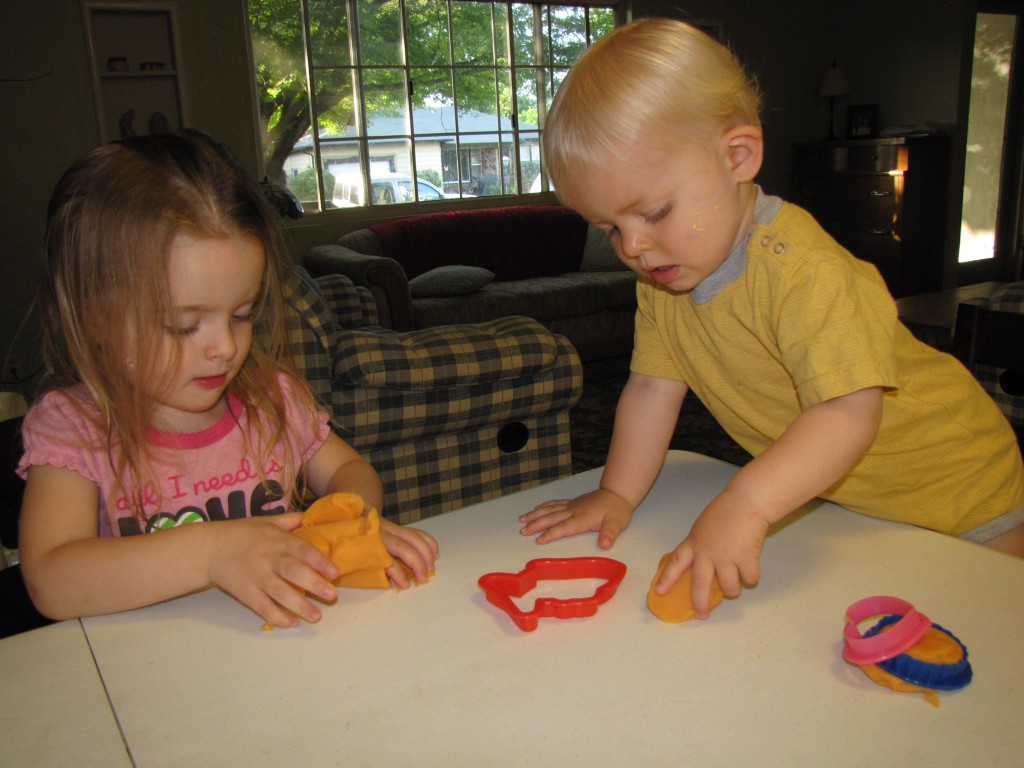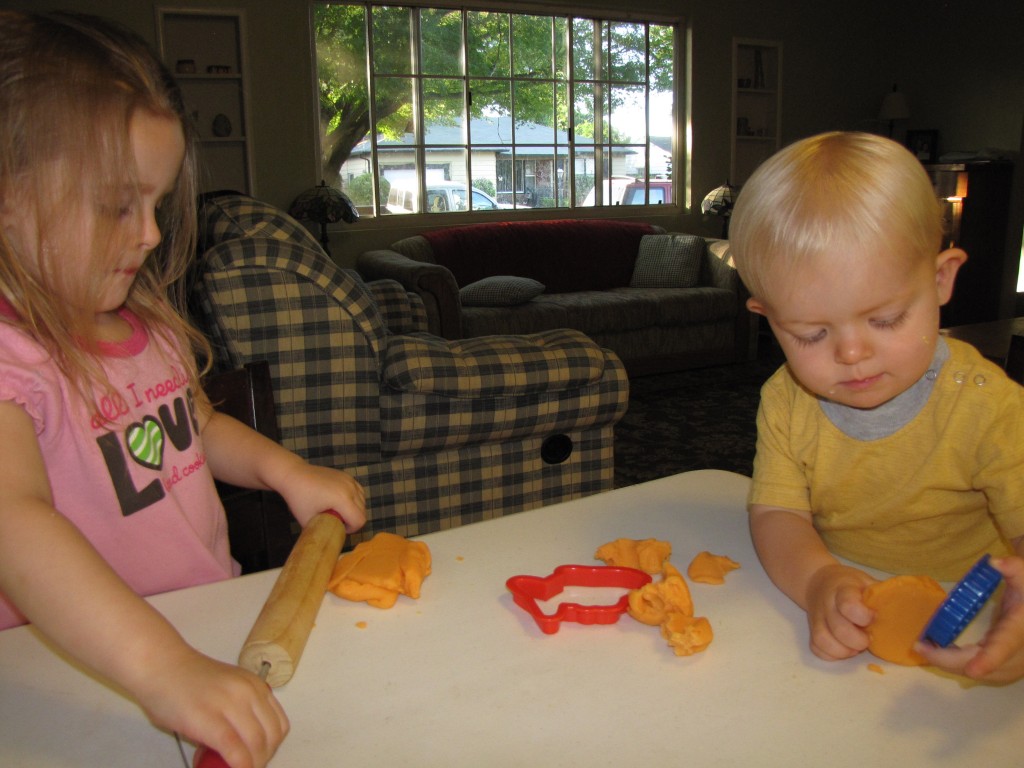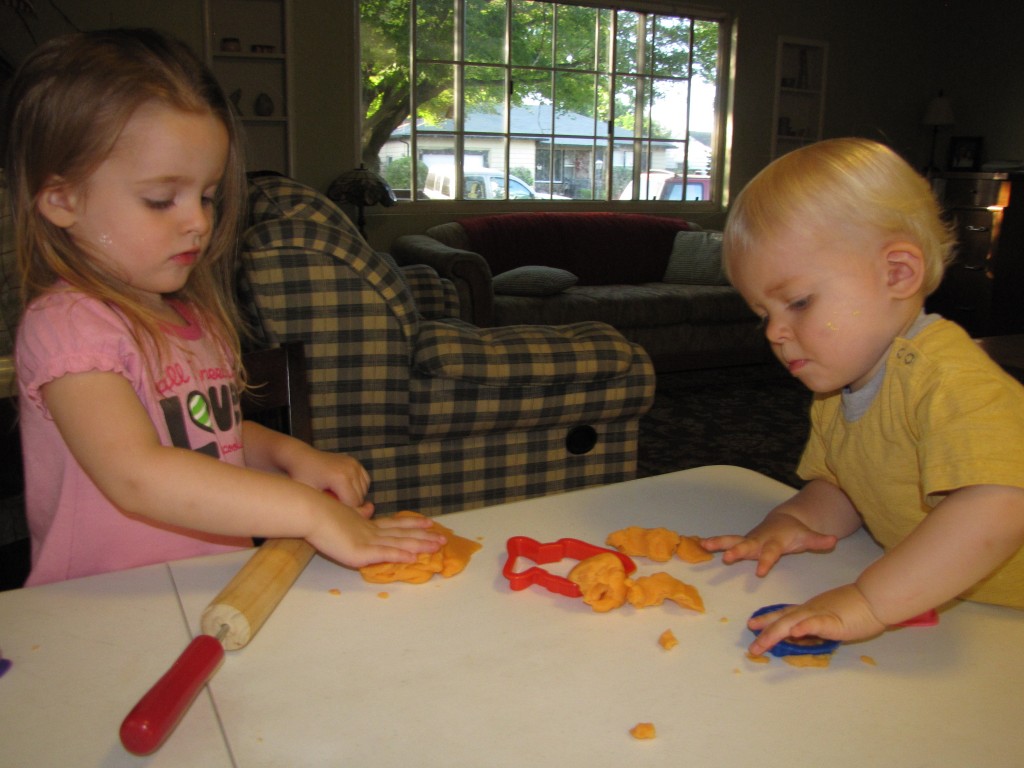 What fun activities have you enjoyed doing with your toddler this summer?