Recently my sister Kristy mailed us a fun care package full of goodies, and included some homemade play-doh for the kids!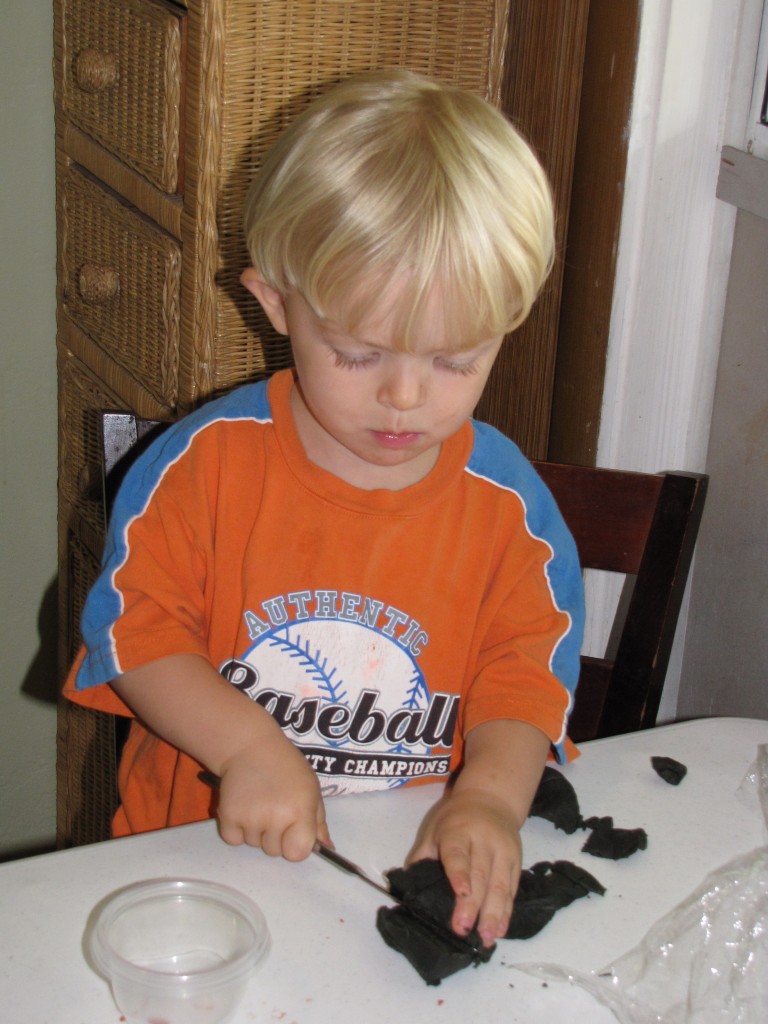 The kids had fun playing with the 3 colors of play-doh, and the containers they arrived in.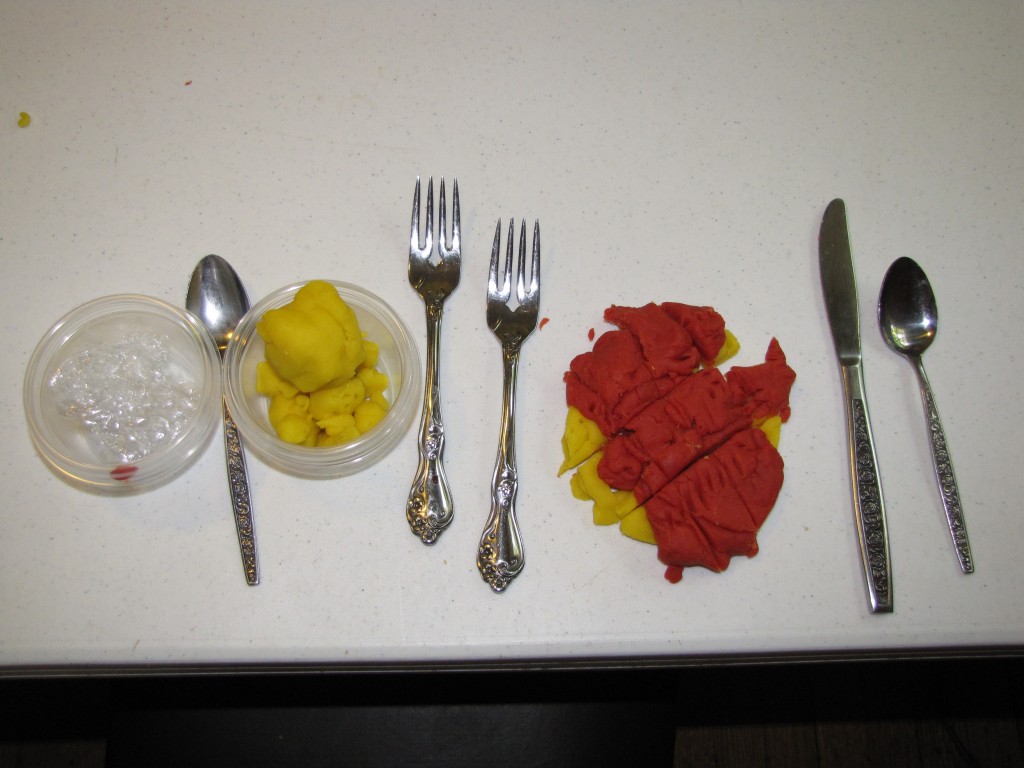 I provided them with forks, knives, and spoons in addition to the play-doh, and they loved pretending the play-doh was really food.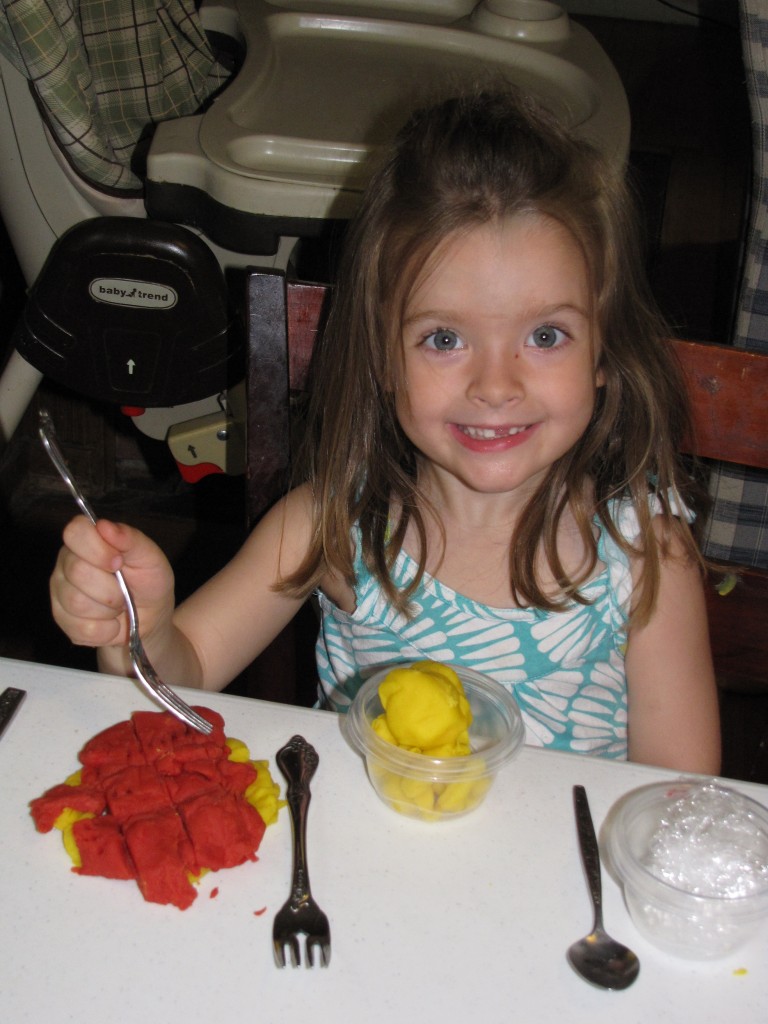 What fun things do your kids like to do with play-doh?