A few weeks ago I started thinking about DIY projects and recycling some of the items we use around our home.  We eat a lot of oatmeal, so I typed in "Oatmeal Container" on Pinterest, and found this adorable busy bag game from Merriment Design.
Unfortunately, I didn't have any straws or sticker paper, and I didn't want to use up our entire ink cartridge printing those color pages.  I tried painting cardstock with Naomi, but she decided that she was not in the mood to paint.  So the half-finished oatmeal container sat on my desk for a couple weeks.
Then I saw this post by Armstrong Family Fare.  I decided not to let my limited resources keep Naomi from enjoying her new game.  Who cares if it's not "pretty"?  Besides, my hope in trying some "recycling" was that I would not have to go out and buy more supplies. I decided that she could learn and play just as well with an undecorated oatmeal container.
So I grabbed the hole puncher and a handful of coffee stirrers.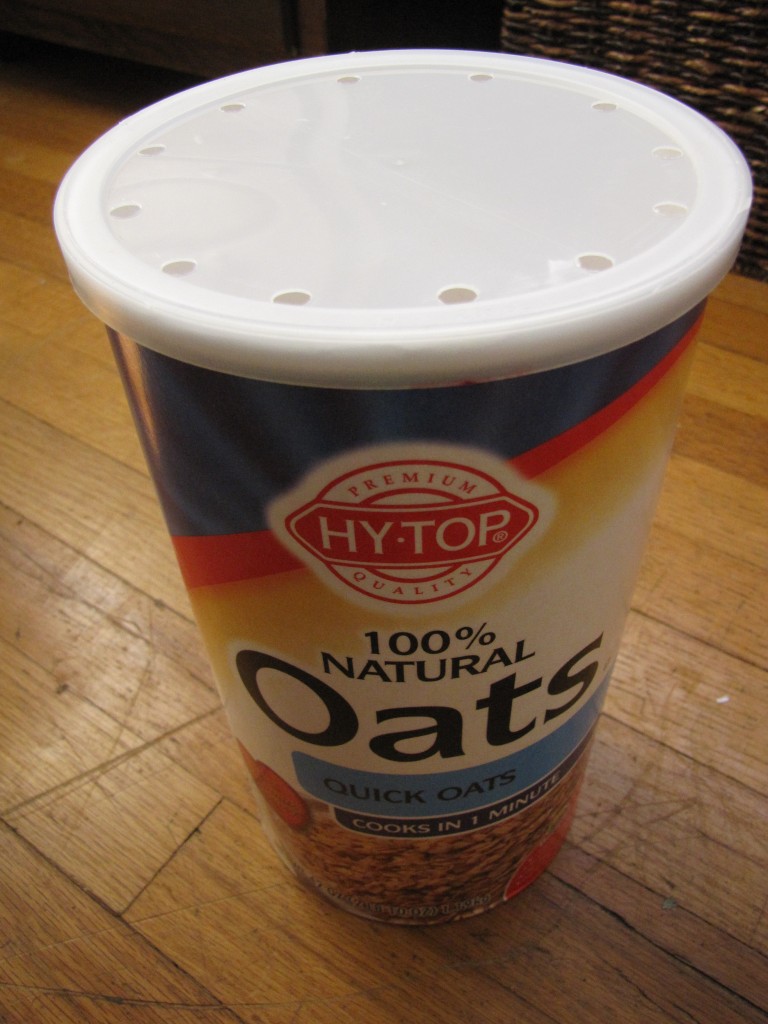 As you can see, Naomi loved her new toy.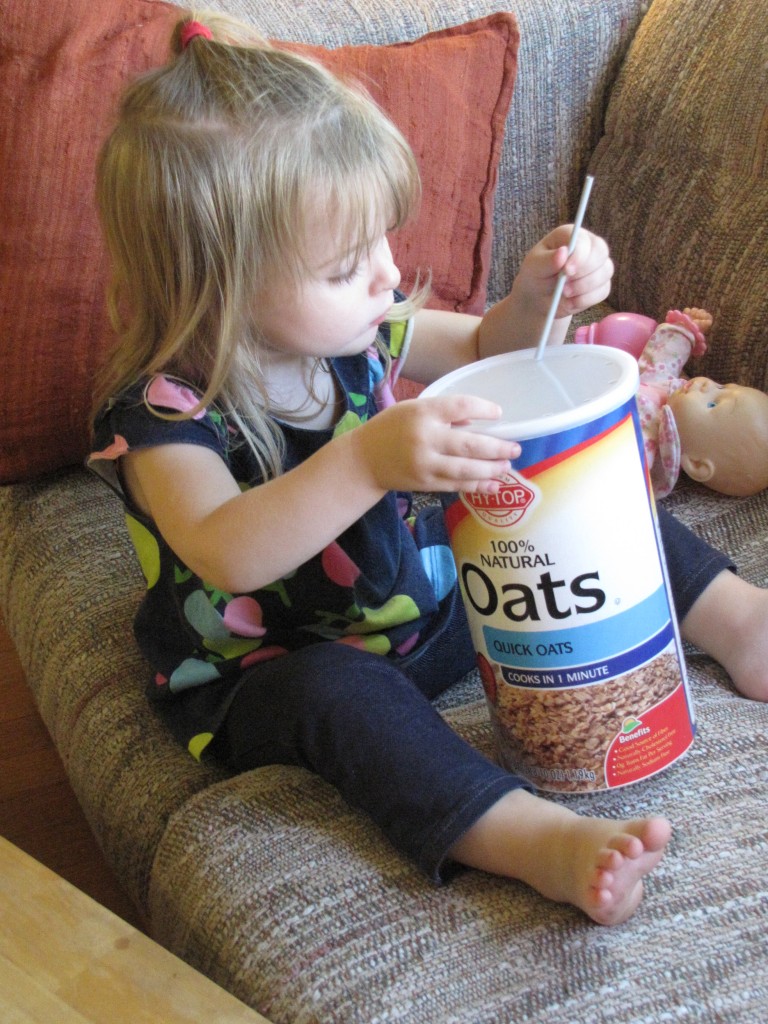 Oliver liked playing with the coffee stirrers too!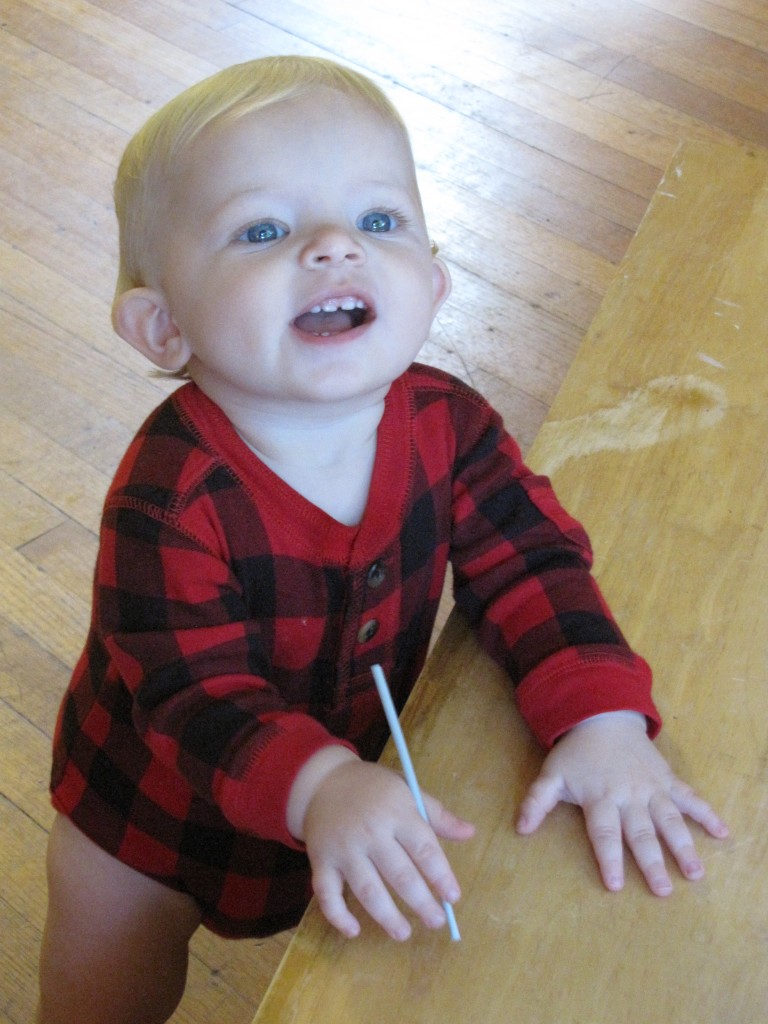 What kinds of simple games or toys does your toddler enjoy?