We've been crazy-busy for the last month (a short vacation on the West Coast and two weddings in Maryland too!) but now we're back to doing things around the house again.  It seems like every other blogger I know is posting about all the fun things they are doing this summer with their kids.  One blogger suggested face-painting, so I decided to try painting my two wiggly toddlers after dinner earlier this week.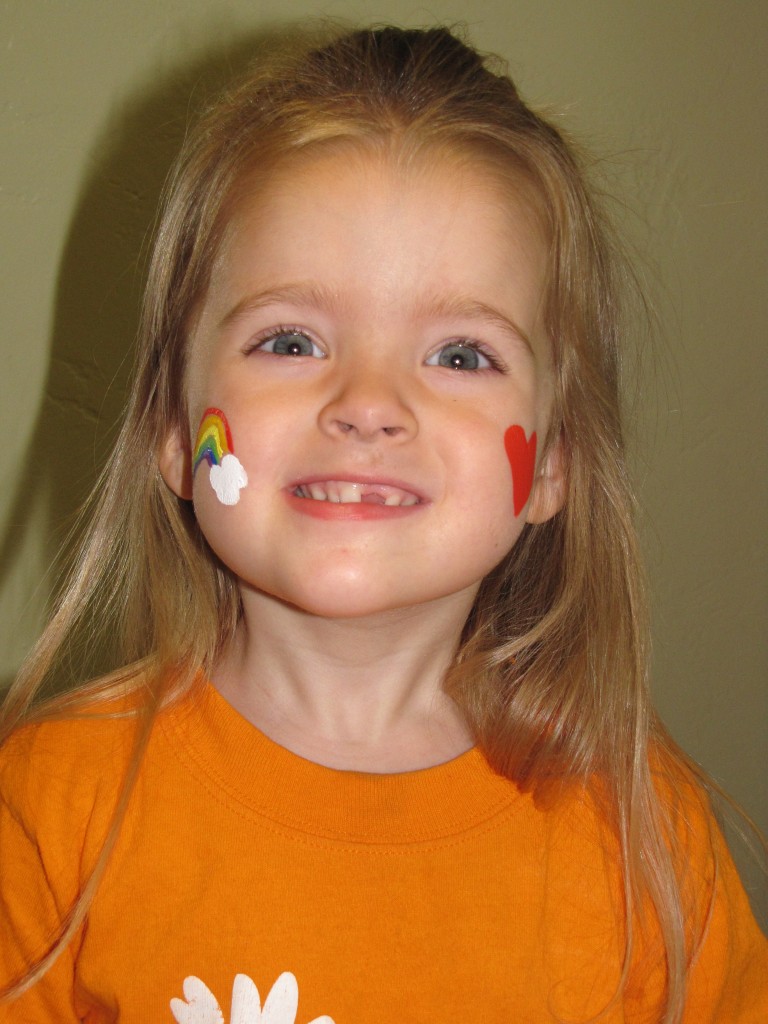 Naomi was able to sit still longer, so I was able to do a more complex painting on her face.  She loves rainbows and hearts, so hers were easy choices.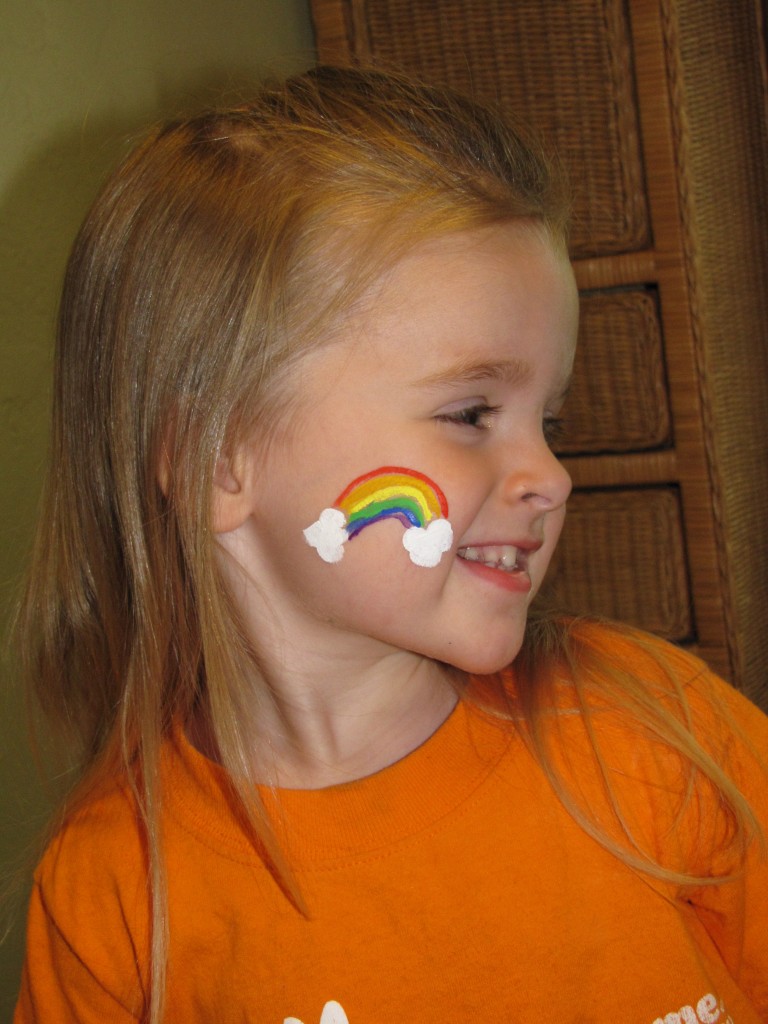 Oliver was far more difficult to paint.  He seemed to think that the painting tickled, so I had a hard time filling in his heart and sunshine.  I was glad I picked easy subjects for him!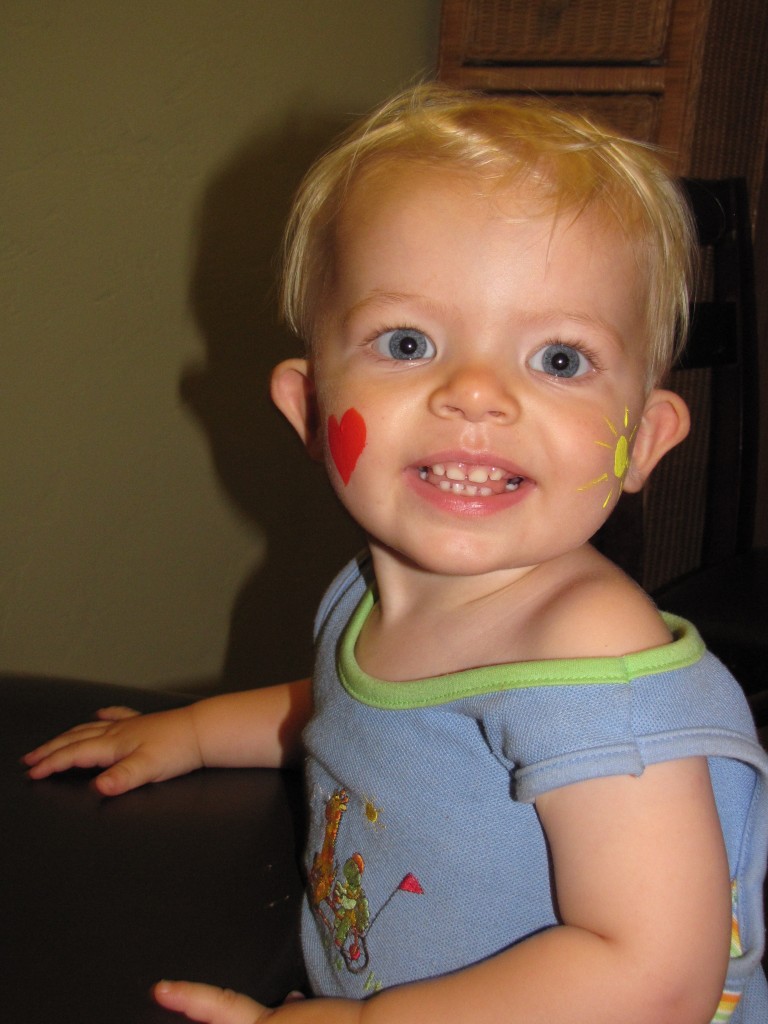 As you can see, the face painting lasted for a few days!  I took this photo today, 3 days later.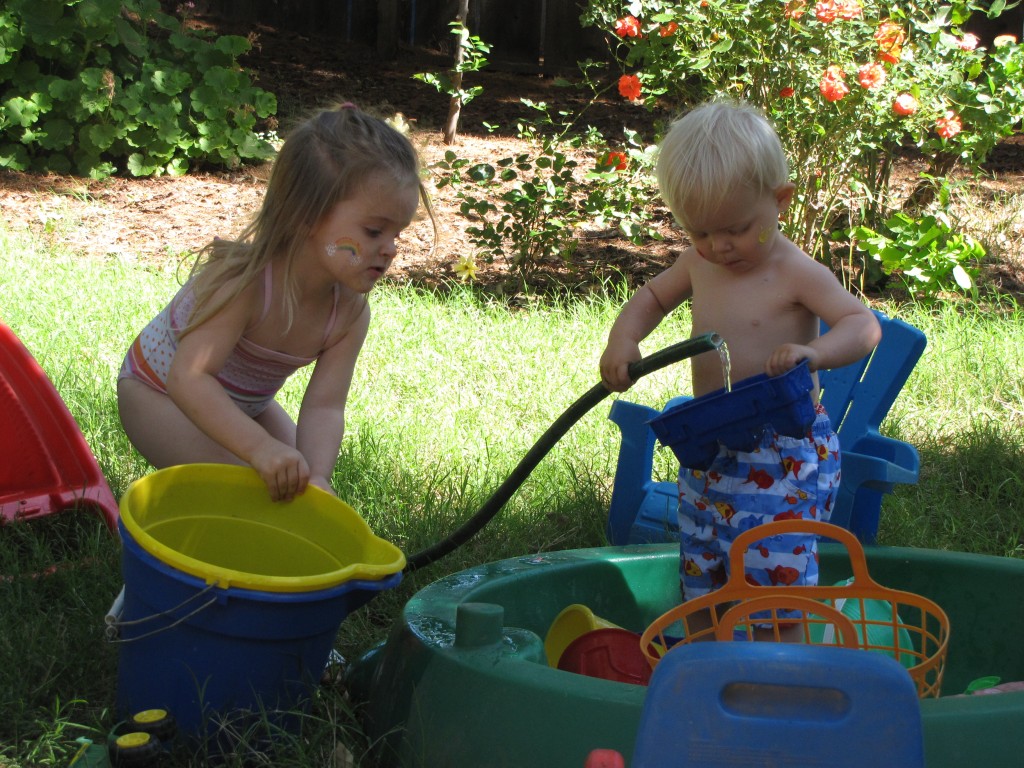 What fun things are you finding to do with your kids this summer?