You don't have to be around a toddler for long to realize that the price you pay for their toys does not matter to them.  They unwrap a toy, and then show greater delight in the toy's packaging!  They also disregard their own toys to dig through your personal belongings when you're not looking.  What's a parent to do?
Here are a few suggestions for some free and easy toddler toys.  No assembly required!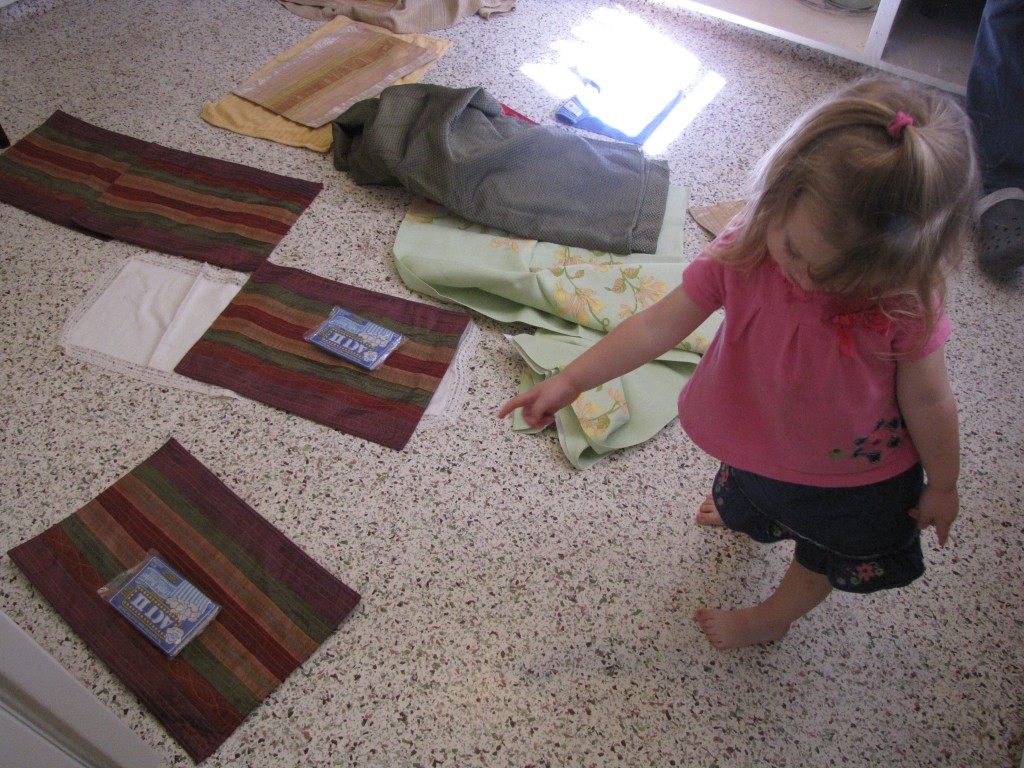 Empty Plastic Spice Containers make an excellent addition to your toddler's kitchen set.
An Empty Dish Soap Bottle and Plastic Cups make great bath tub toys!
Try the Oatmeal Container Toy I made recently for Naomi.  (Okay, some assembly required).
Paper and A Pen can be used for coloring when you forget her crayons and coloring books.
Disposable Paper/Plastic Cups can be used for stacking, noise-making, or lining-up.
Empty Canisters can be used for emptying and filling.
Empty Plastic Peanut Butter Jars can be used for screwing and unscrewing.
Pots, Pans, Bowls, and Spoons are great for noise-making.
Old Clothes are perfect for dress-ups.
Wine Corks can be used as paint stamps for little fingers.
Cardboard Boxes are ready-made houses, treasure-chests, hiding places, and more.
Blankets, Table Clothes, and Place Mats can be used for picnics and forts.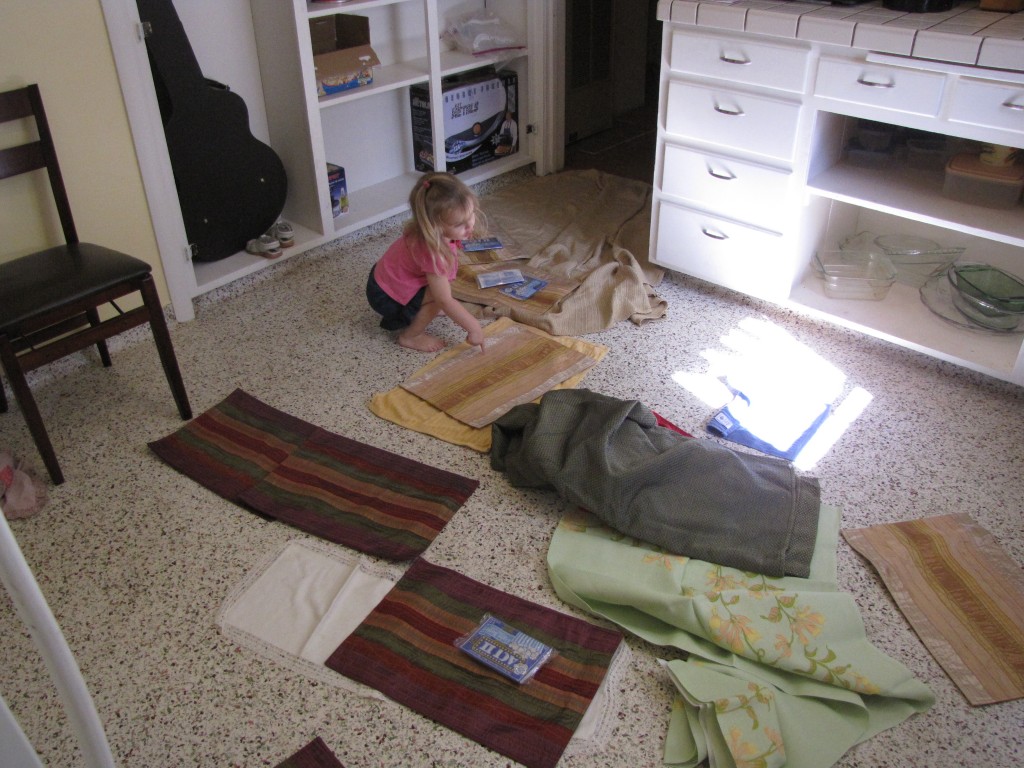 In the photos above, Naomi pulled out our place mats, designating each one a bed for one of our family members or friends.  She walked around the room telling me who was sleeping on each bed.  Many of them also had an unpopped bag of popcorn to munch on.
What kinds of free and easy toys does your toddler enjoy?