Last week, I was so excited to find my old recipes when I was unpacking!  I found some recipes that I hadn't seen since we lived in China!  This recipe for pizza crust comes from my friend Jess who lived with us in China during our second year.  This was my first time making it with Naomi, and she was VERY excited.  She calls pizza, "peaches" and she wanted to be involved in the whole process.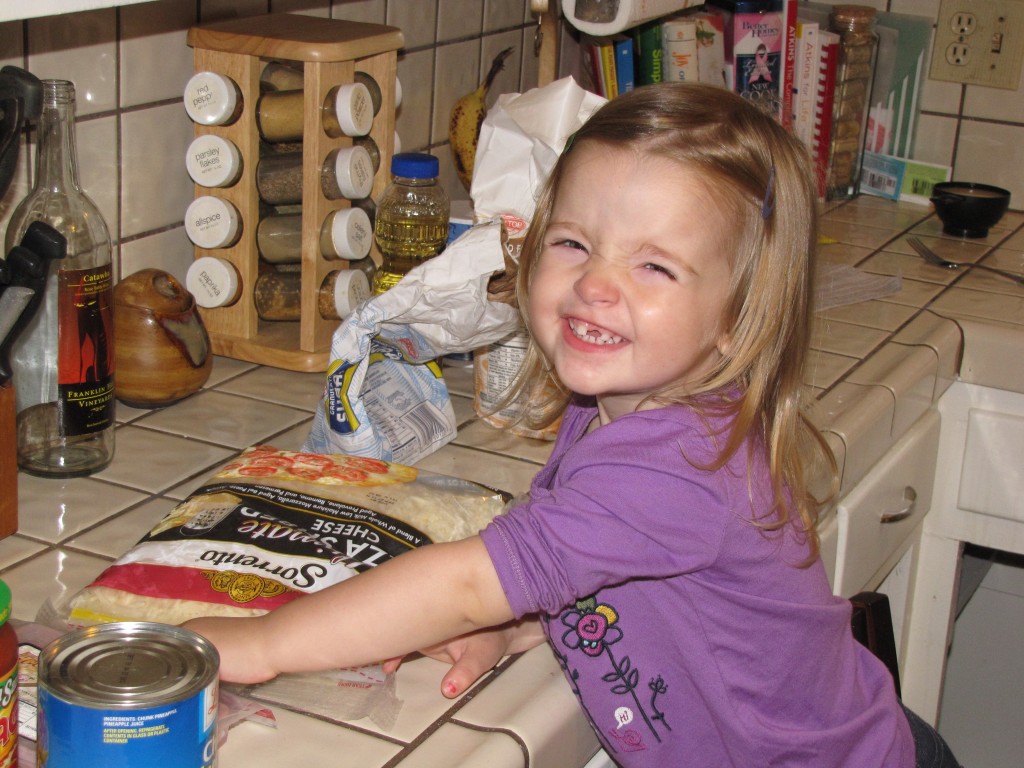 Ingredients:
1 package of active dry yeast
1 cup of warm water
3 cups of flour
2 Tbsp. of sugar
2 Tbsp. of Italian seasoning
1 tsp. of salt
2 Tbsp. of vegetable oil
pizza sauce
mozzarella cheese
toppings (ham & pineapple)
Pizza Crust:
Preheat oven to 375 F (190 C).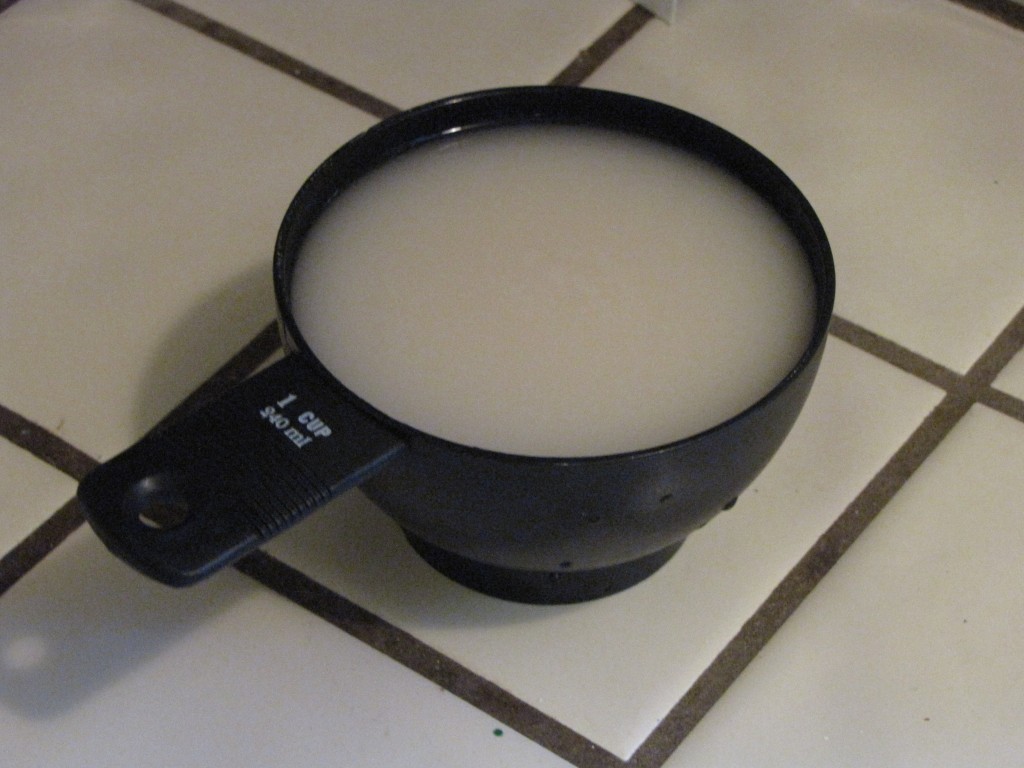 Dissolve yeast in warm water (make sure it's not hot water-that kills the yeast).  Stir out all of the little yeast lumps.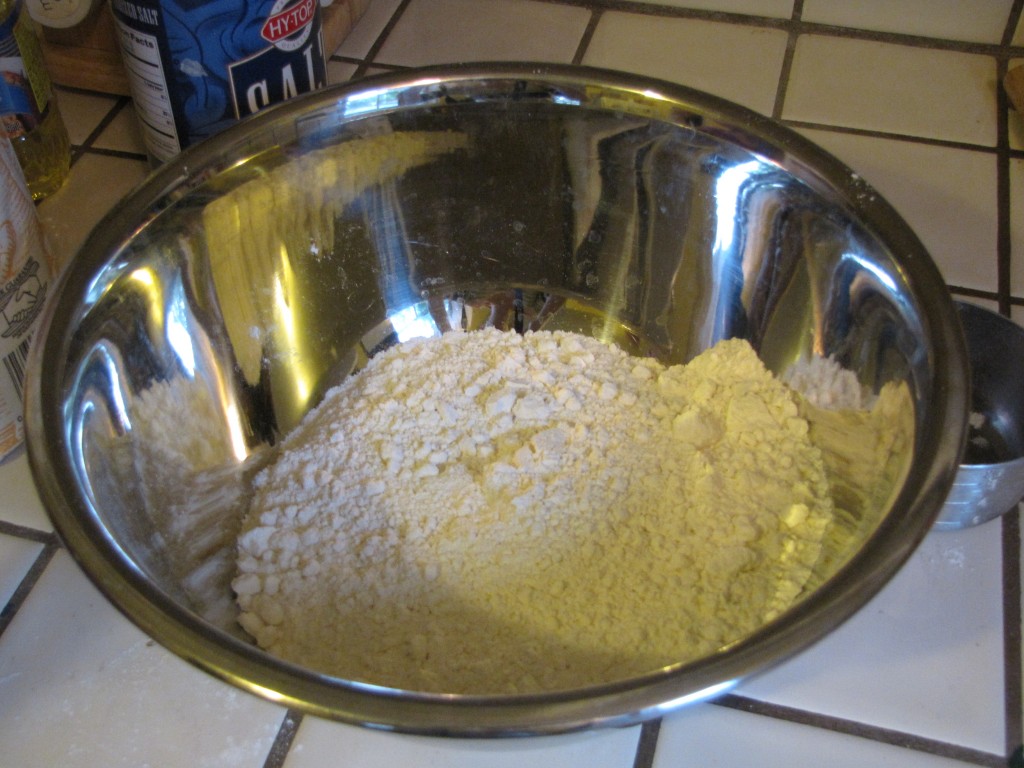 In a separate bowl, combine flour, sugar, Italian seasoning, and salt.  Add vegetable oil and the yeast mixture.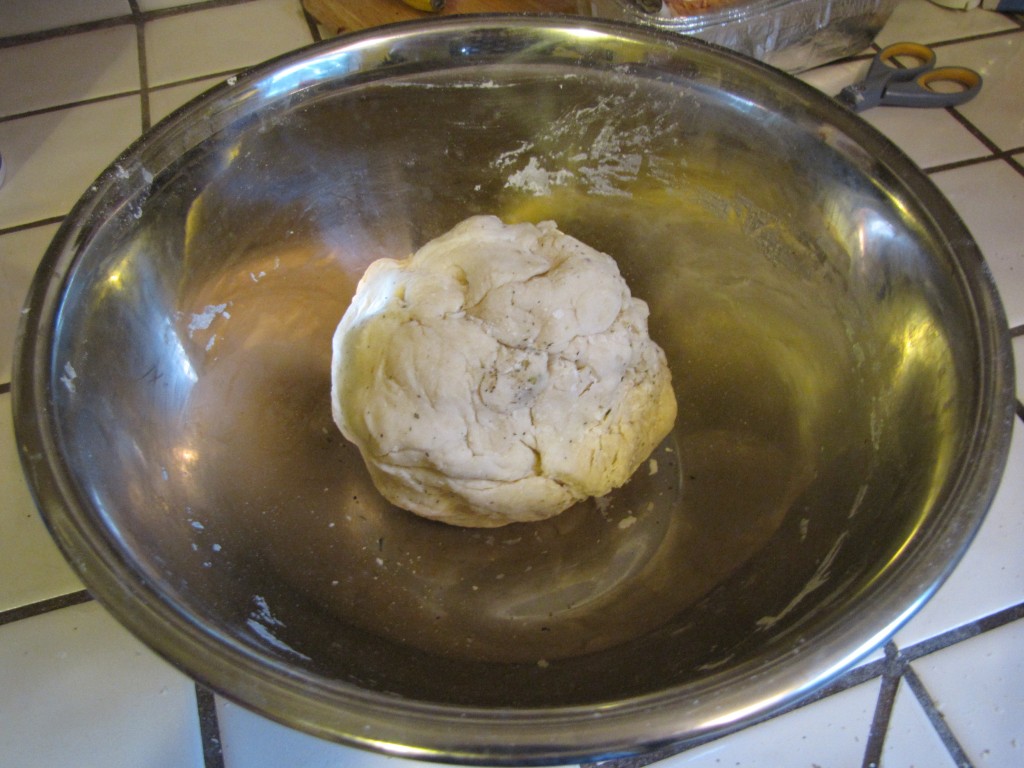 Mix well until you've got a nice ball of dough.  (I had to add a little bit more water to make it sticky enough.)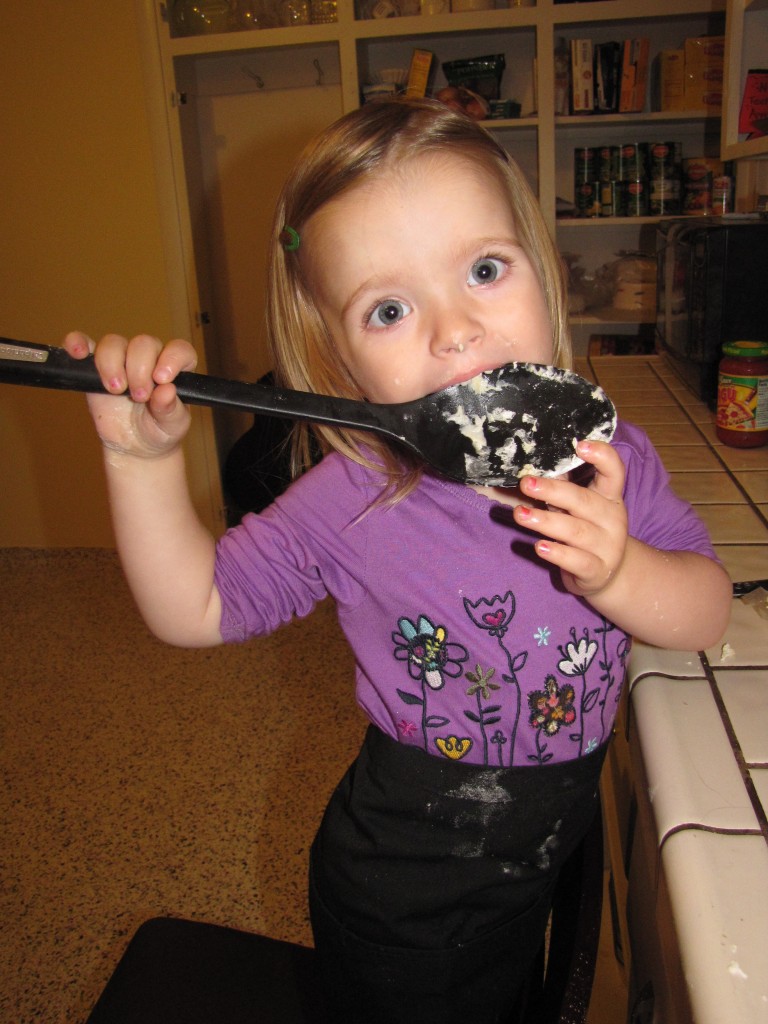 Lightly grease the baking sheet with oil and then lightly sprinkle it with flour.  Work the dough until it covers the pan, or most of it.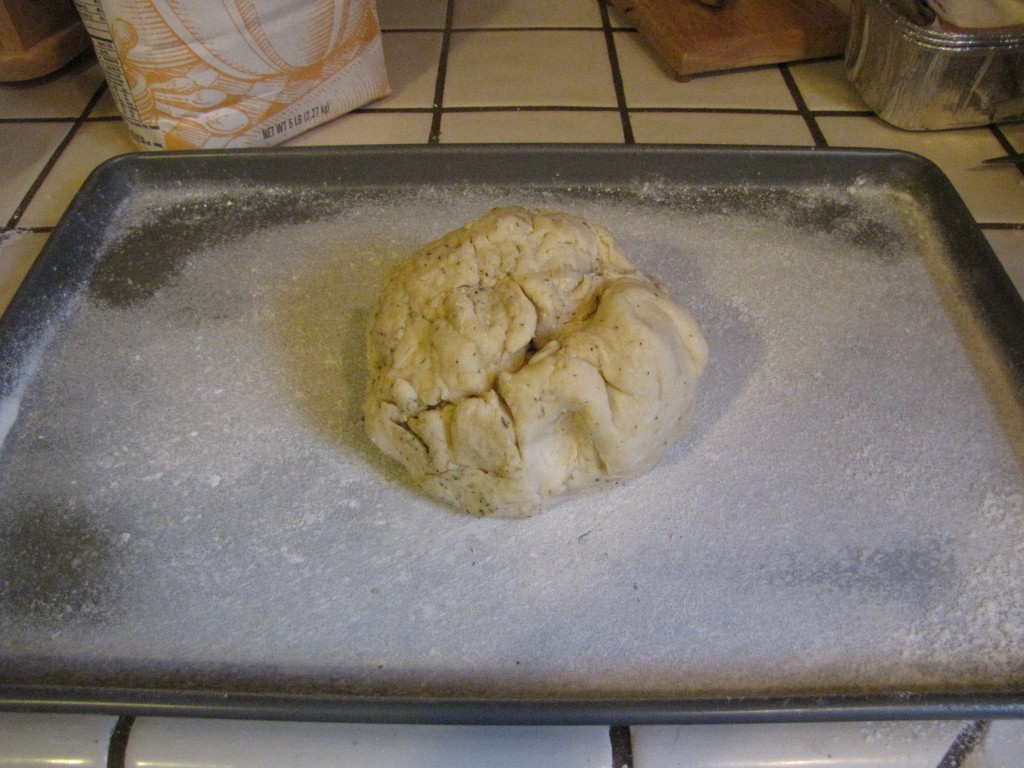 Bake it for about 8 minutes.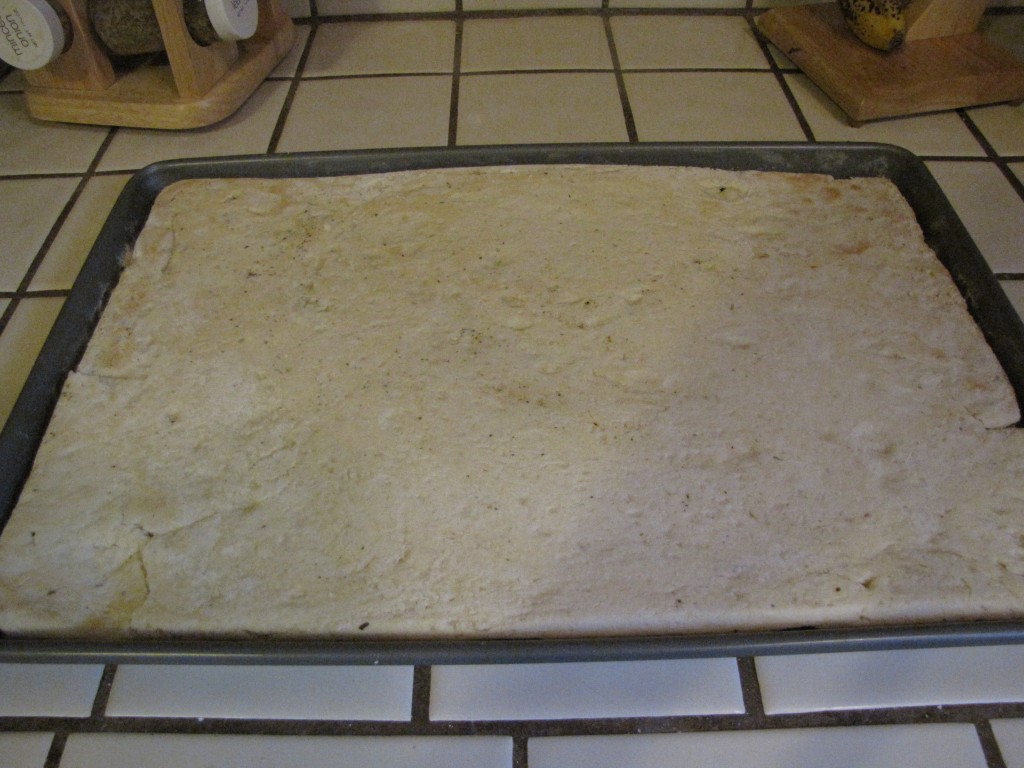 Remove it from the pan, flip it over and add your sauce, cheese and toppings to the side that was face down.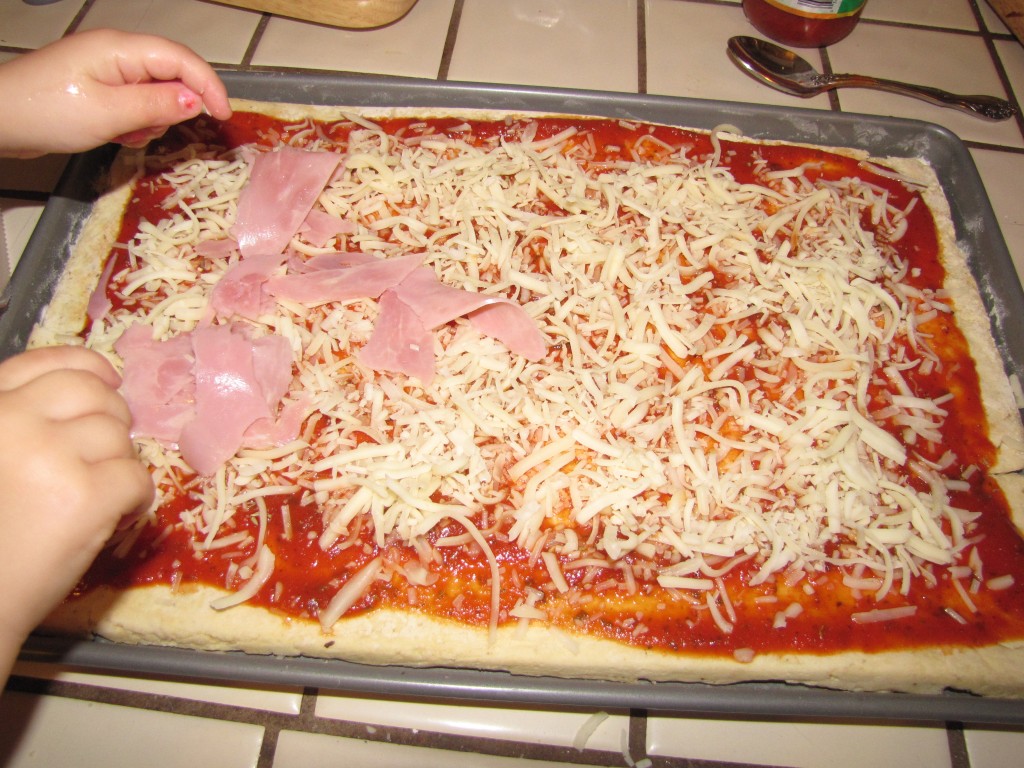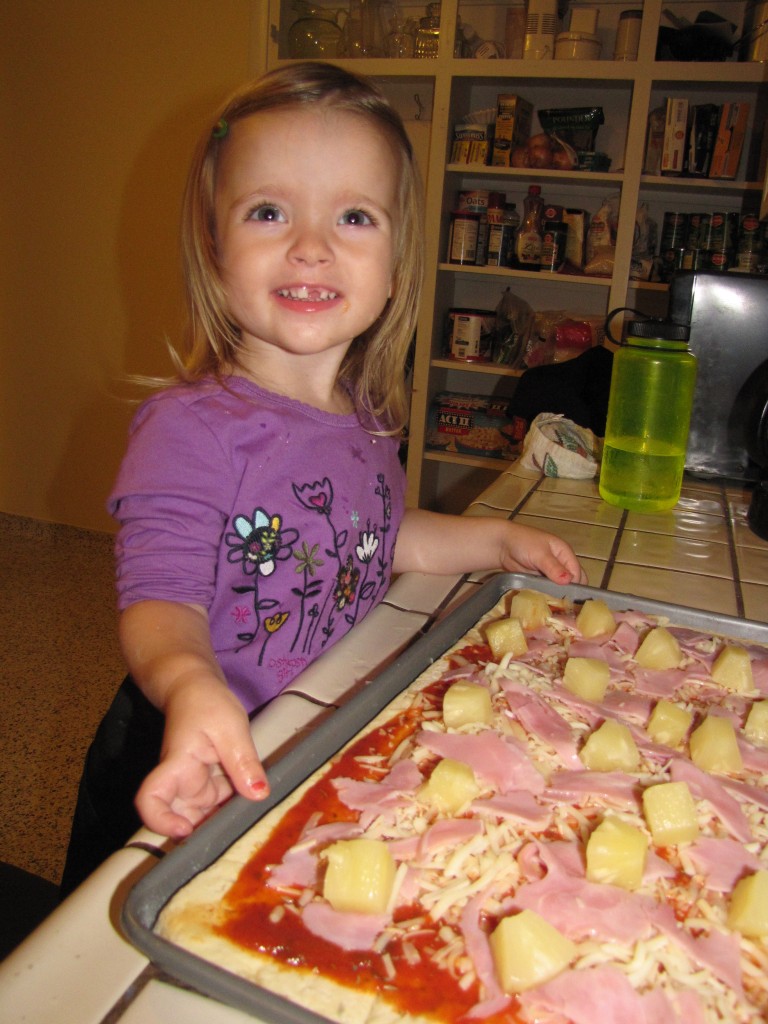 Put it back into the oven, straight on to the oven rack.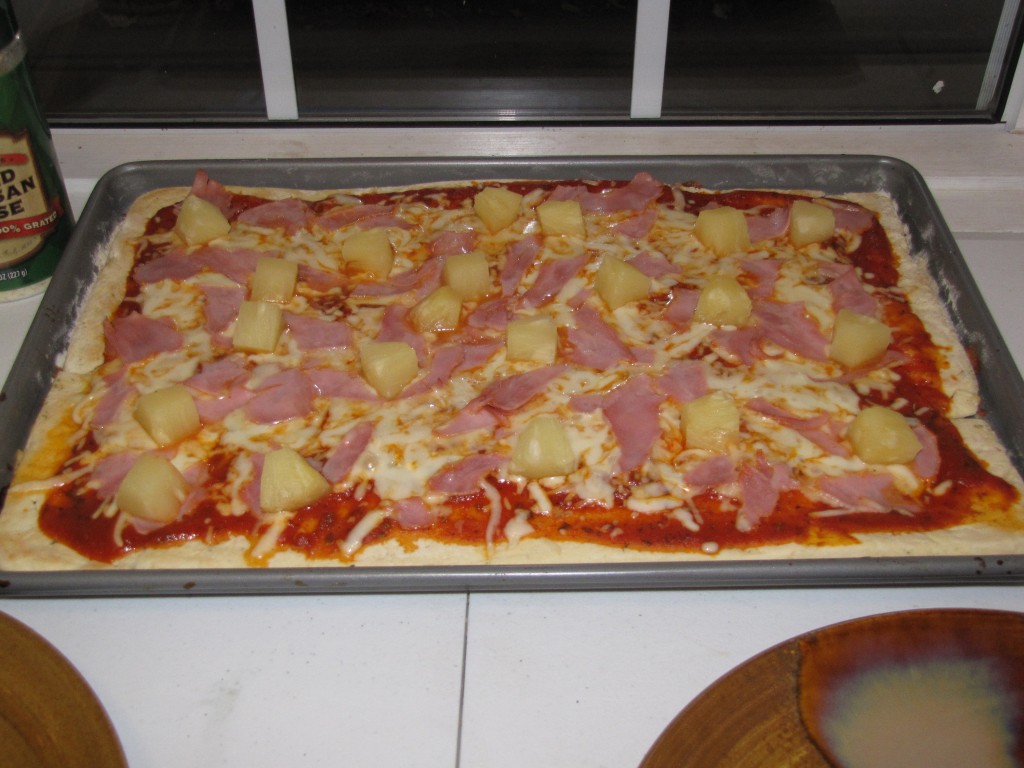 Bake for an additional 10-12 minutes, or until the cheese is bubbly and the crust is fairly browned on bottom.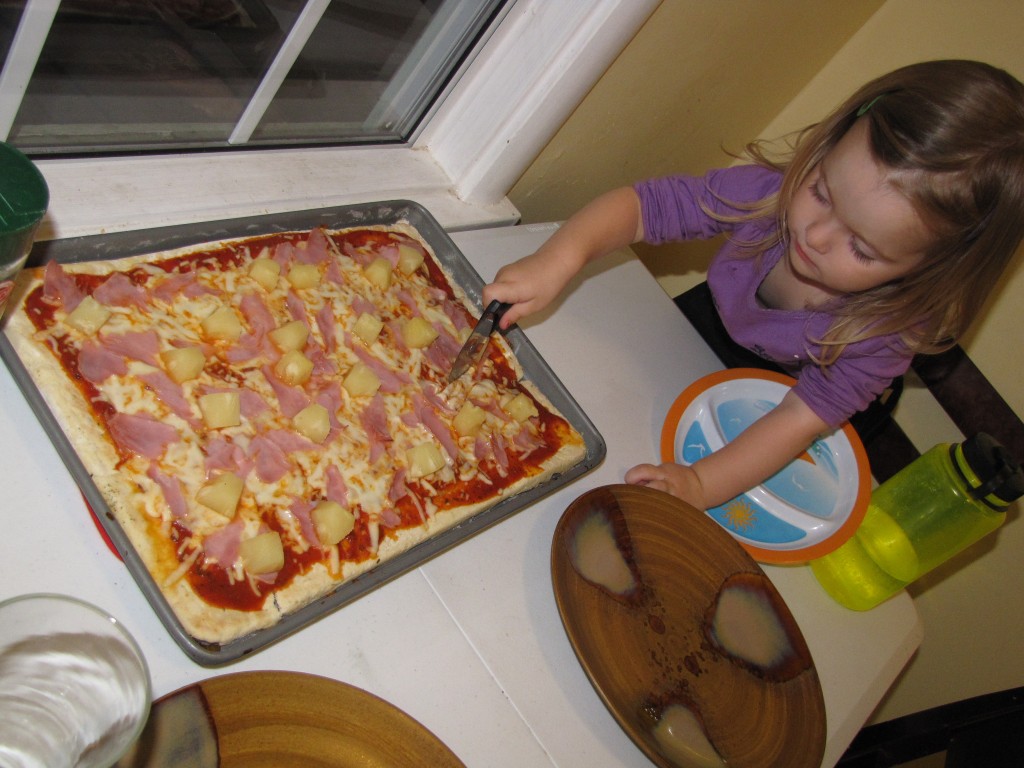 Freeze any leftover dough for another day- just don't try to defrost it in the microwave!
Naomi dubbed it "Naomi's Pizza" and was delighted to share it with Daddy and Oliver when we were done!  (Although I think Oliver like the pineapples better than the pizza.)  It was sooo delicious!
Naomi loves to cook with me.  What kinds of activities does your toddler enjoy doing with you?