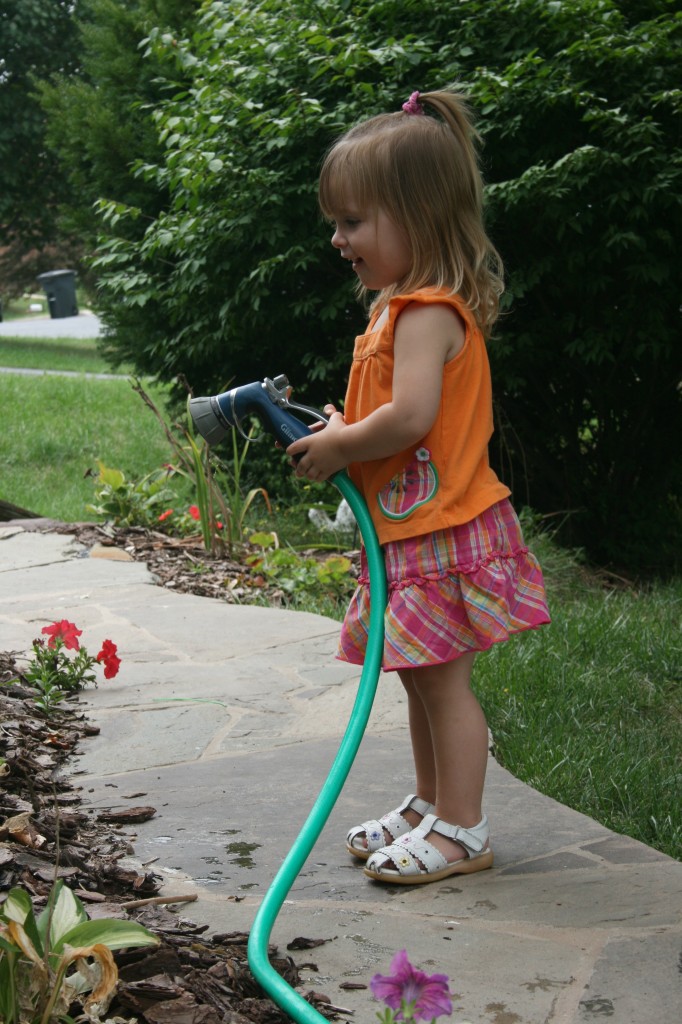 Toddler Tuesday: 10 Fun Things to Do Outdoors
Unlike our recent winters in China, Minnesota, and Maryland, our family is really enjoying the beautiful California weather!  Yesterday the kids and I played outside in t-shirts, with the warm sun beating down on our backs.  In honor of the gorgeous weather, here are ten things to do outdoors:
Blow bubbles.
Take the kids for a walk in the stroller.
Draw with sidewalk chalk.
Go grocery shopping (or on other errands).
Greet the mail man.
Swing on the swing set.
Tend the garden.
Go to the park.  (Slide, Swing, Spin, See-Saw, Climb, and Bounce!)
Go to the zoo.
Have a picnic.
What do you enjoy doing outdoors with your toddler?