On Sunday my husband decided that it was time to harvest our carrots.  If you remember, he'd been growing them in a plastic tub next to our compost garden.  He filled the tub with compost soil, dug a couple of trenches, and filled them with carrot seeds.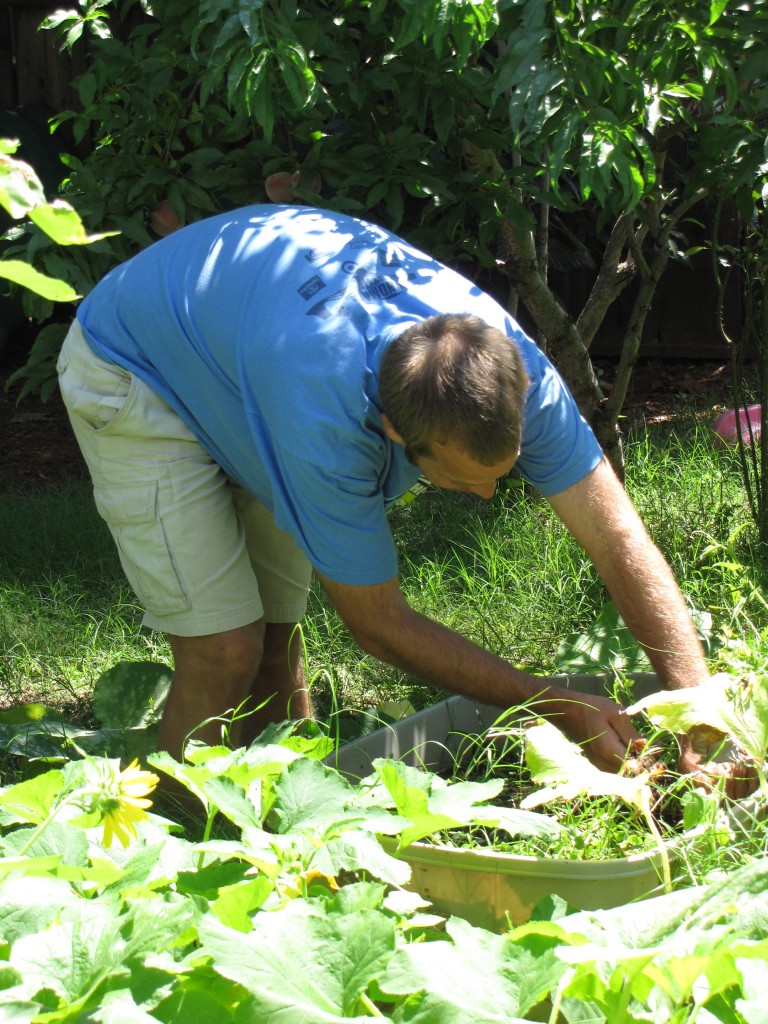 Since it was our first time planting carrots, we didn't know what we were doing.  When we told a friend how we'd planted them, he predicted that we'd have a lot of short fat carrots.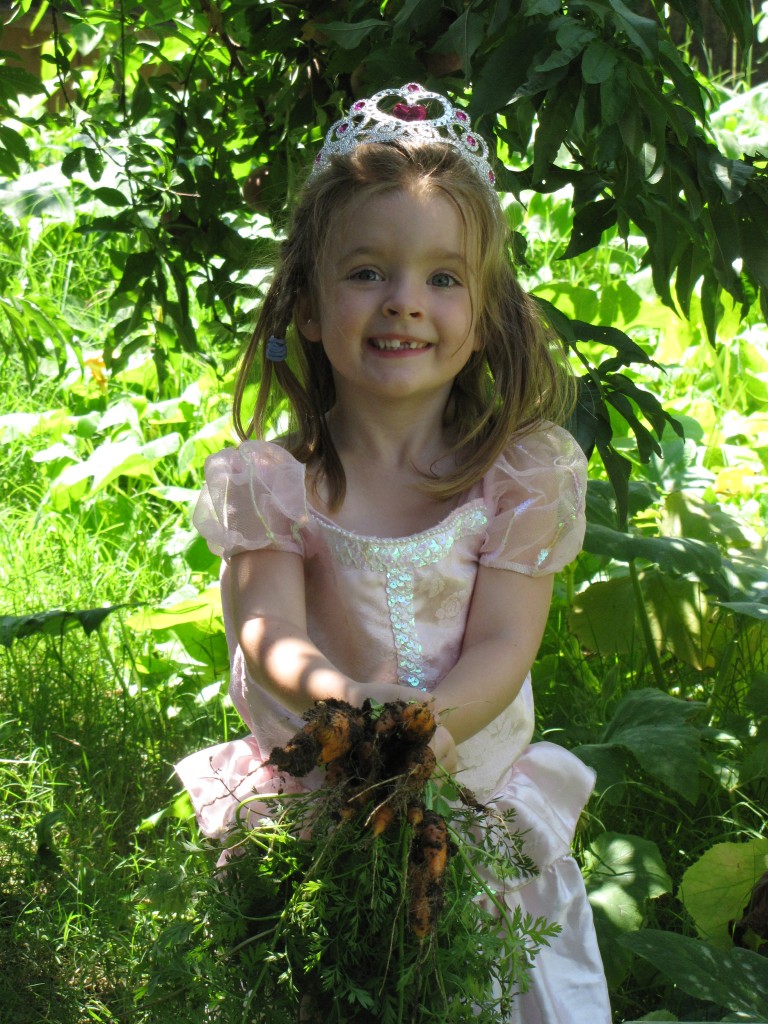 Well, he was right!  But I thought our short fat carrots were adorable.  Brad and the kids were pretty happy with them too.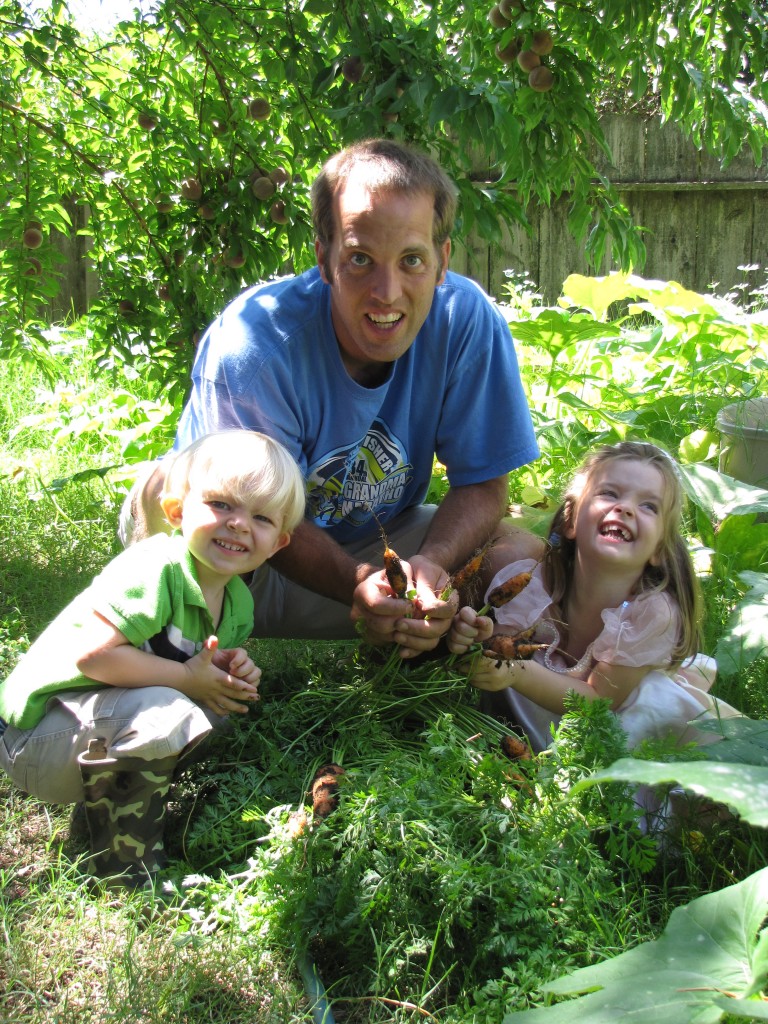 After Brad washed them off, they looked even cuter!  I love our chunky little carrots!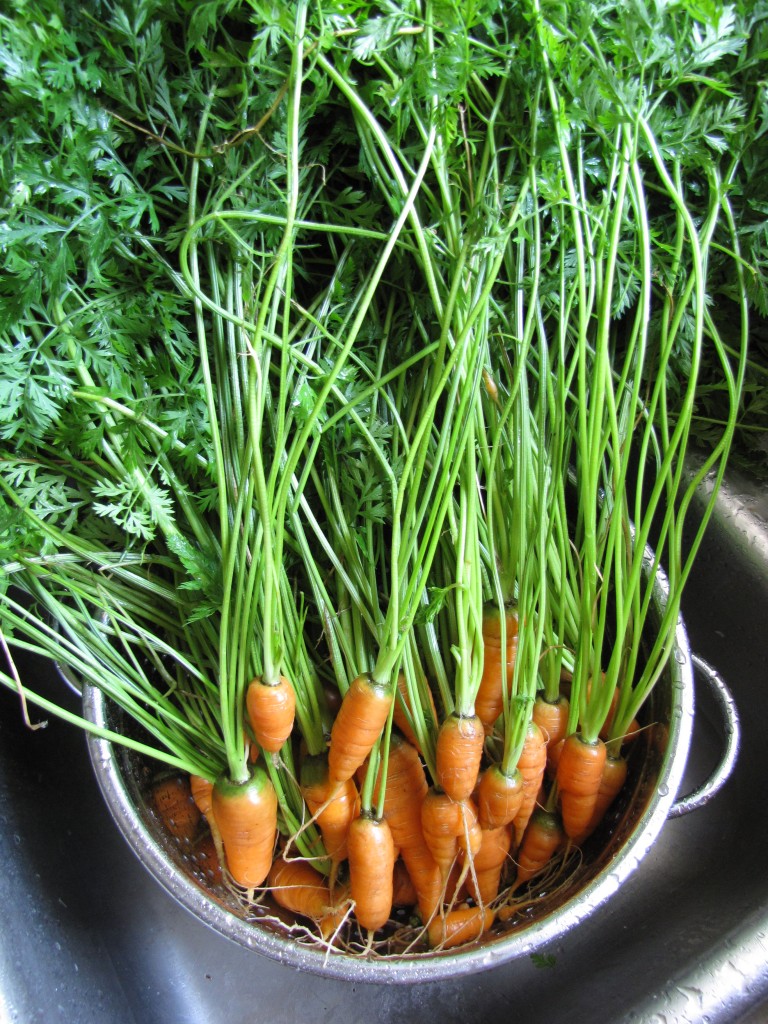 It's so fun getting to eat produce that's fresh from our garden.  It's exciting to watch it grow with the kids, and then to eat food that we grew ourselves.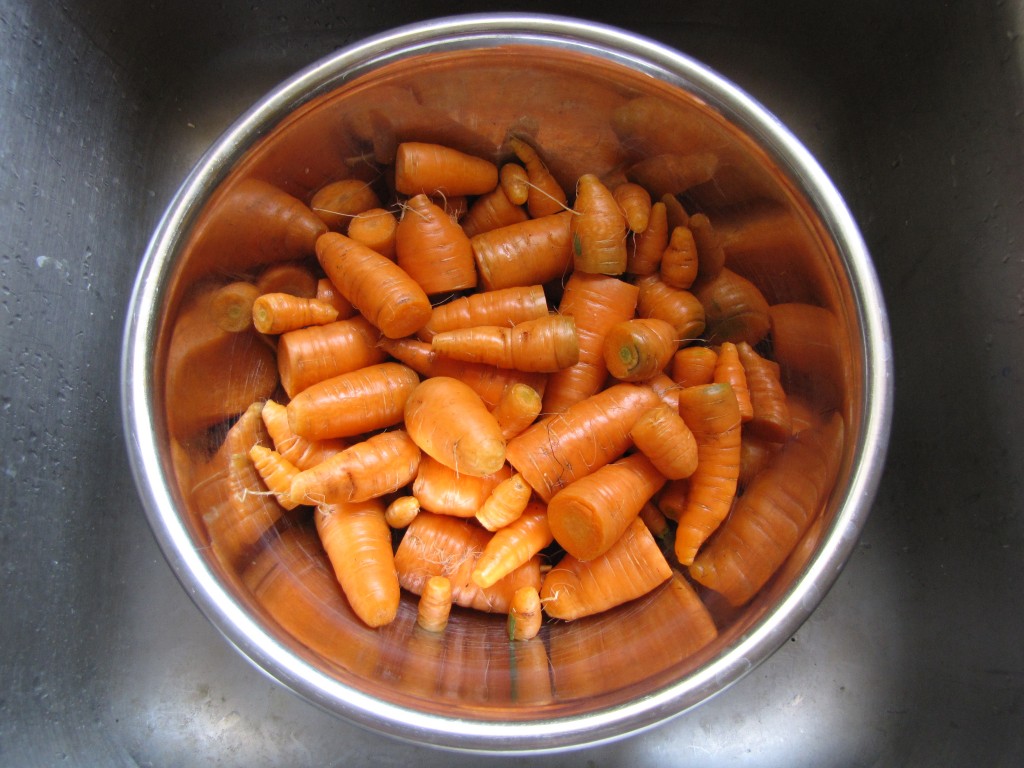 Have you ever grown carrots before?  What tips can you offer us amateur carrot-farmers?  What other produce do you like to grow?