This week I discovered Pinterest for the first time.  Let's just be grateful I didn't discover it any earlier!  I have already spent WAY too much time looking at images to pin on my boards.
BUT, I was also inspired by all the art projects I saw for toddlers, and quickly chose one for Naomi that I found on Frugal Family Fun Blog.  Naomi had a cold this week, so it was the perfect indoor activity for her while Oliver took his morning nap.
First I sketched out the tree with a dark brown marker.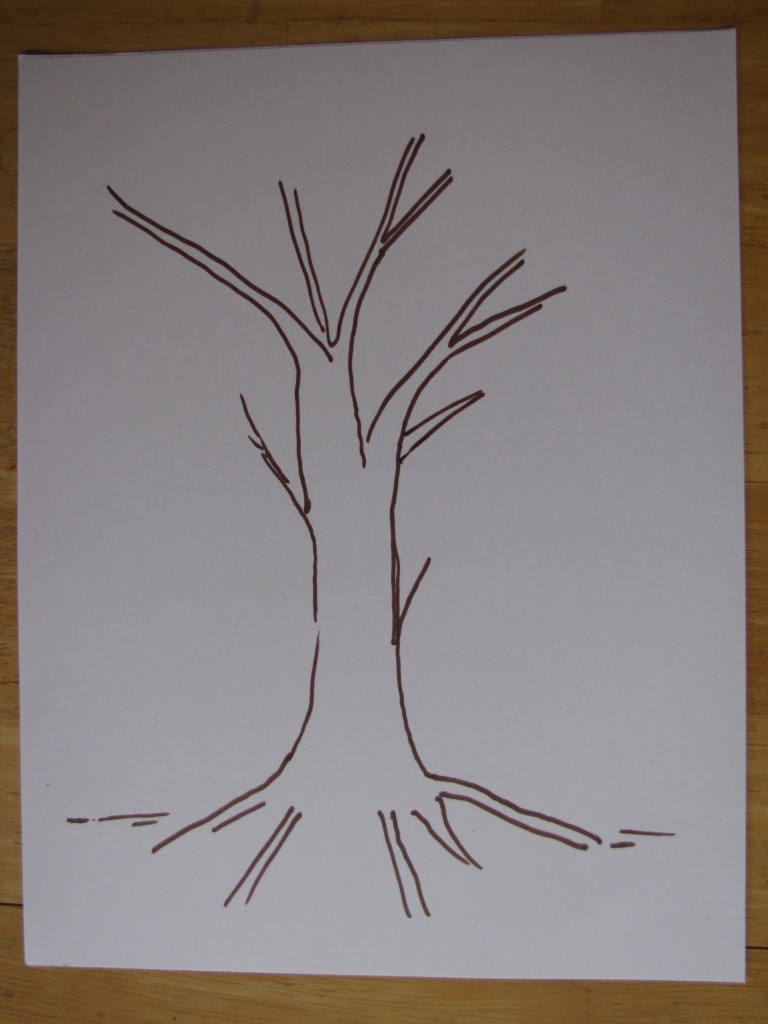 Then I colored in the lines I had made.  (Yes, Brad drew that little upside-down face in the corner!)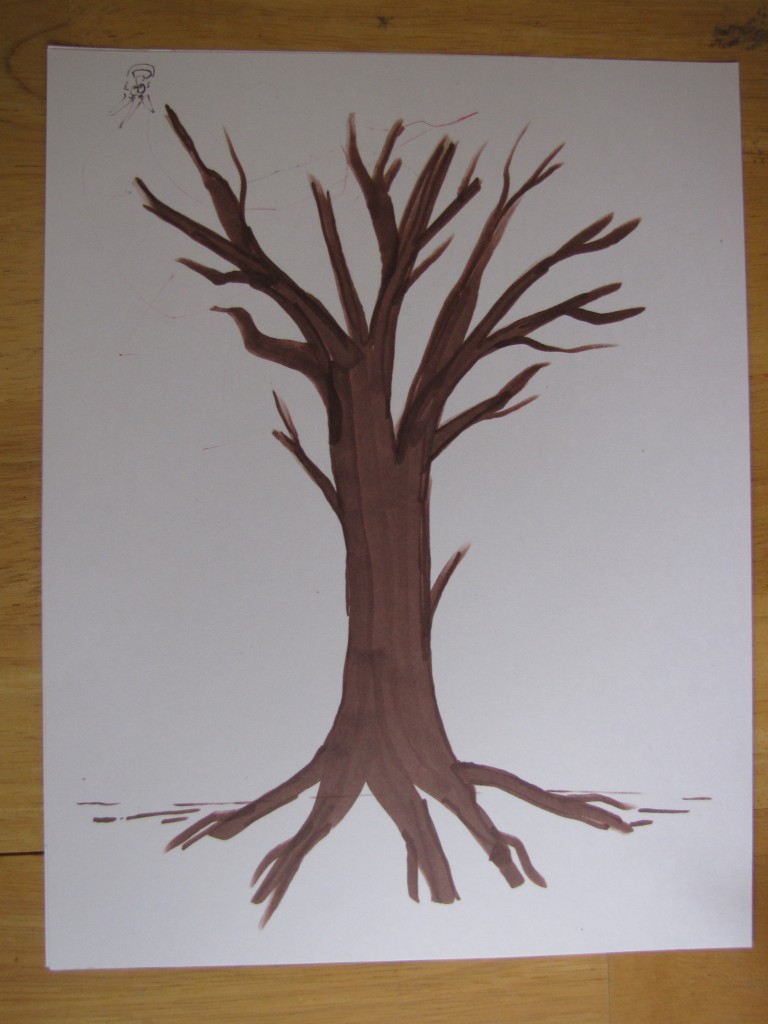 I put an apron on Naomi and sat her at our plastic dining room table.  I rolled up her sleeves, and gathered all her supplies.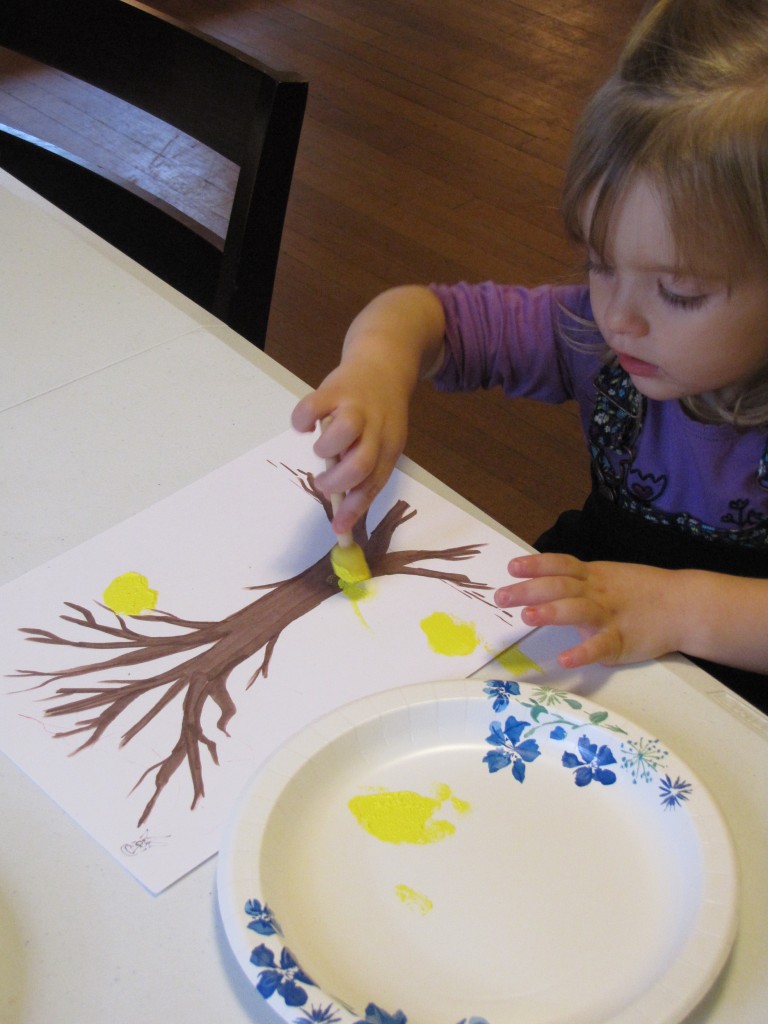 Then I gave Naomi a paper plate with some yellow paint on it, and a couple of mini sponge stencil brushes.  (I try to always work from light colors to dark.  It's easier to get quality light colors when the brush is cleanest.)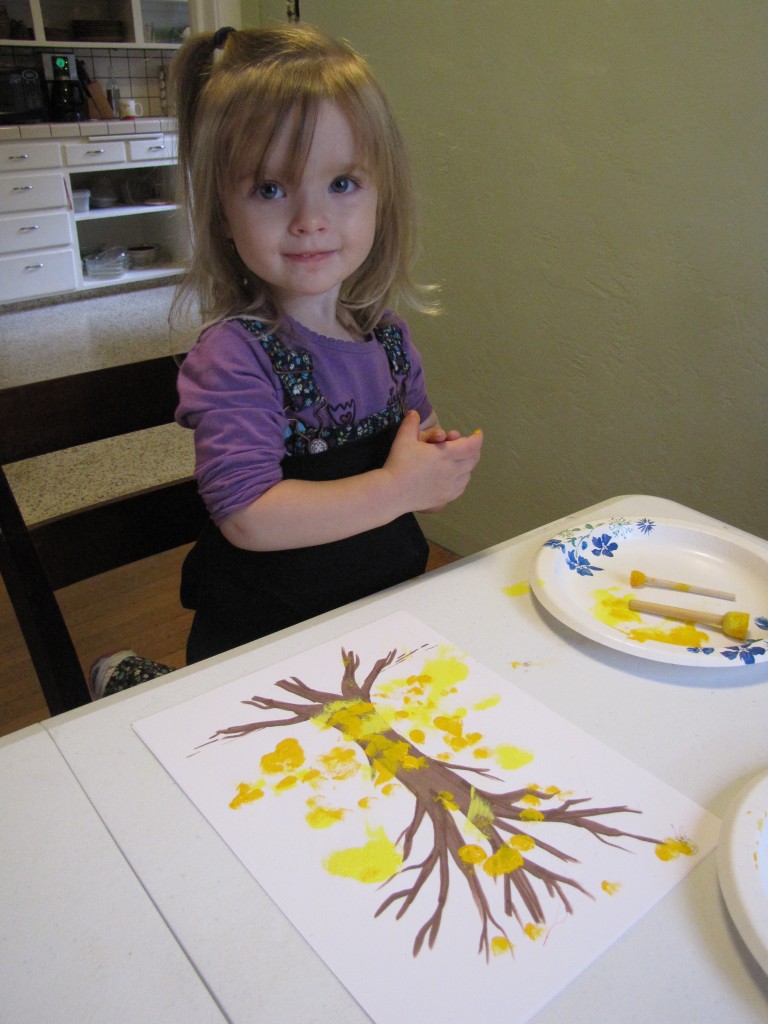 After she was done with the yellow, we moved on to orange and red…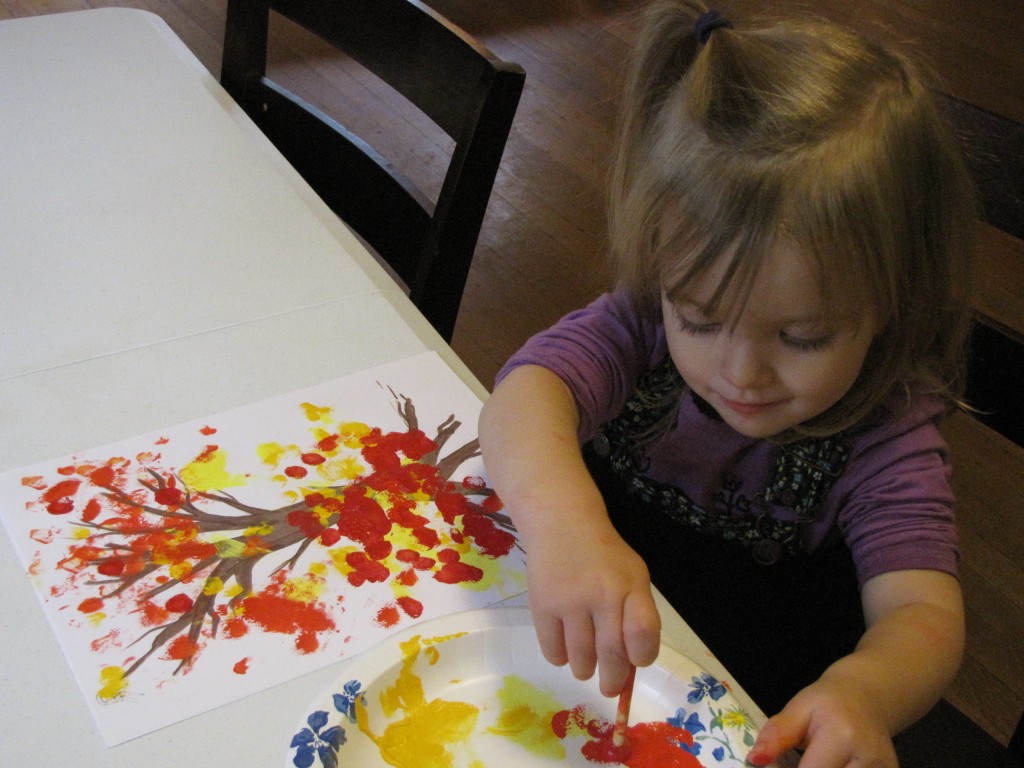 …And then light green and dark green.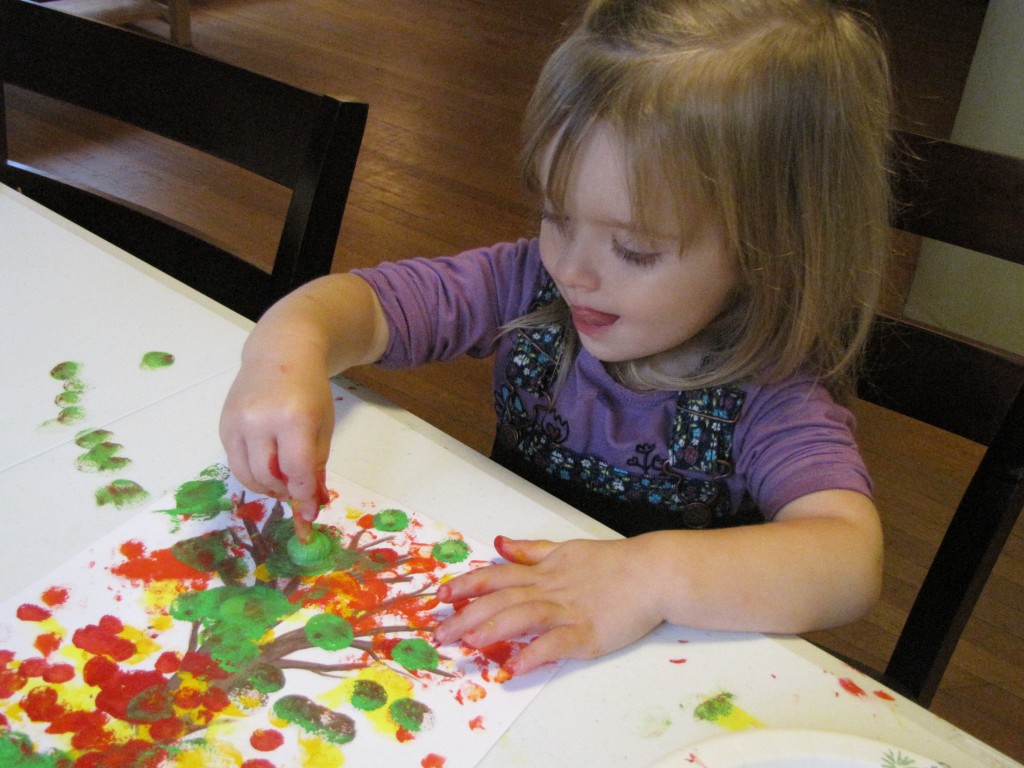 Naomi had a great time, and temporarily forgot that she was feeling sick.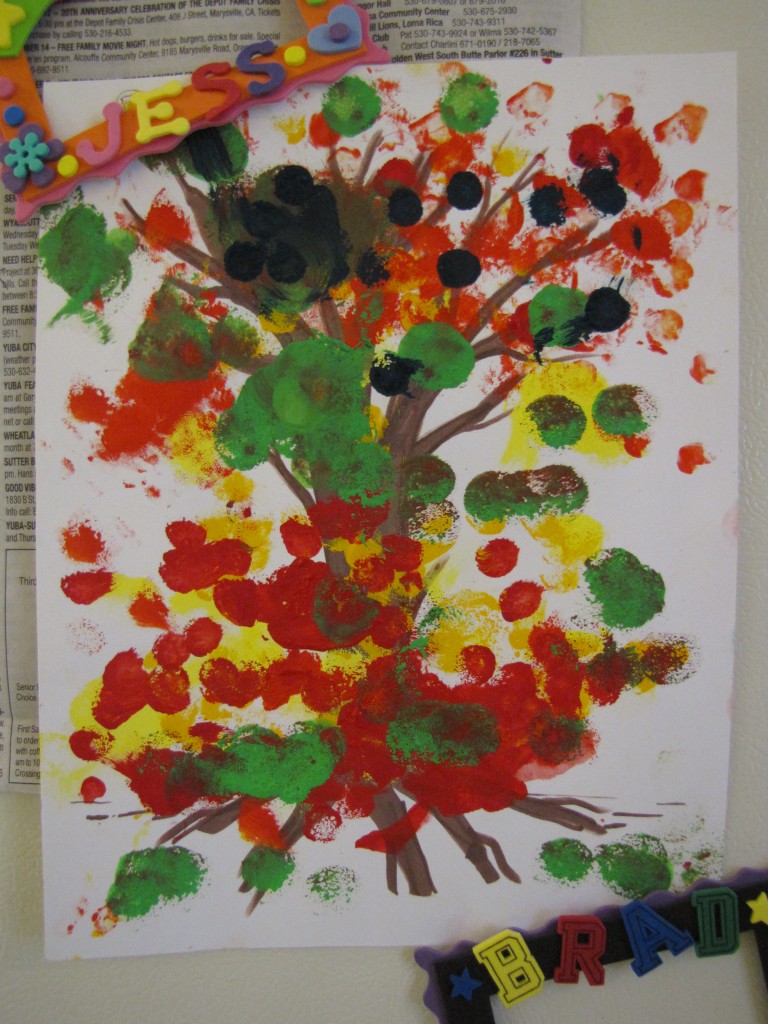 Brad and I were so proud of our little artist, that we had to pin her masterpiece up on the refrigerator, and show it to the grandparents on Skype.  Brad believes she will be a great impressionist painter someday.
As for Naomi, she will periodically announce, "Paint!" and then run into the kitchen and point to her artwork.  She is very proud of herself too!