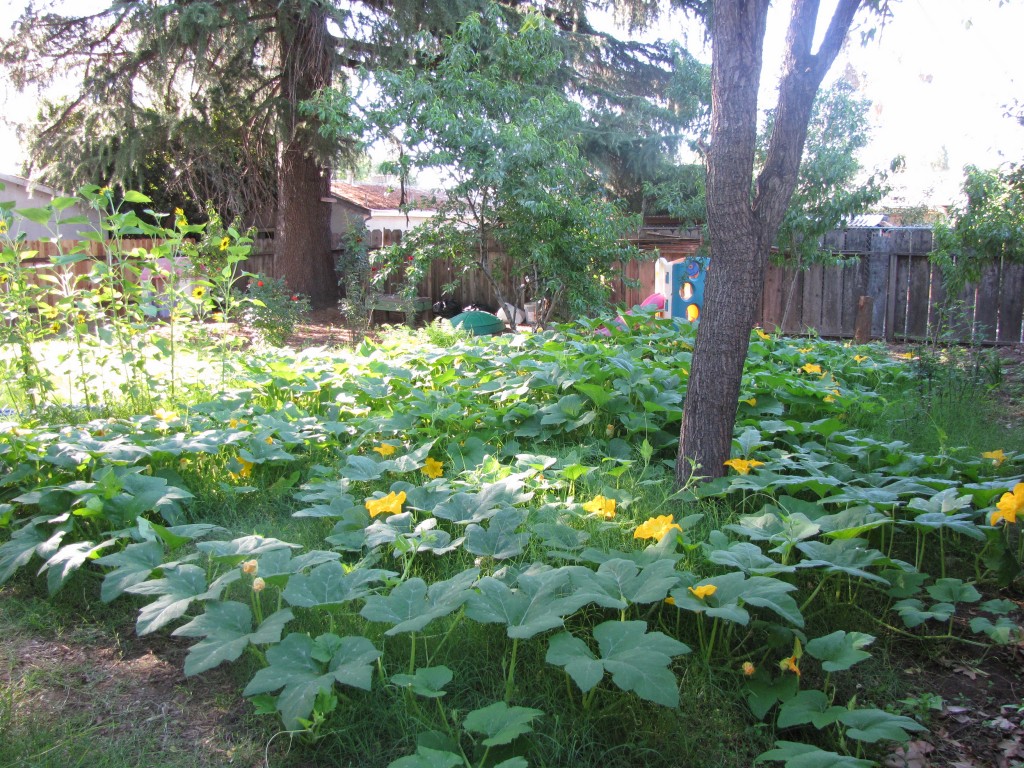 After a week of writing love letters to my dashing husband, I'm back to writing about frugal living.  So how's about a quick look at our very frugal "compost garden"?  Above you can see the volunteer pumpkins that are taking over our backyard.  We've already harvested one pumpkin, processed the insides, and eaten the seeds!  There's also a large squash and a tub of carrots hidden in there somewhere…
Below are Brad's sunflowers, the offspring of last year's sunflowers.  Brad kept the dead sunflower heads in a paper bag in the garage all winter, and then threw them in a hole he was trying to fill this spring.  They've done great, and really look nice from the kitchen window.
We're all about the low-maintenance gardening around here.  We throw the compost on a pile, water it, then wait and see what grows!
Do you utilize a compost pile?  What fun things have you found growing due to your composting efforts?