This week Brad harvested our compost garden!  Counting the one pumpkin we harvested in July, we had nine pumpkins this year!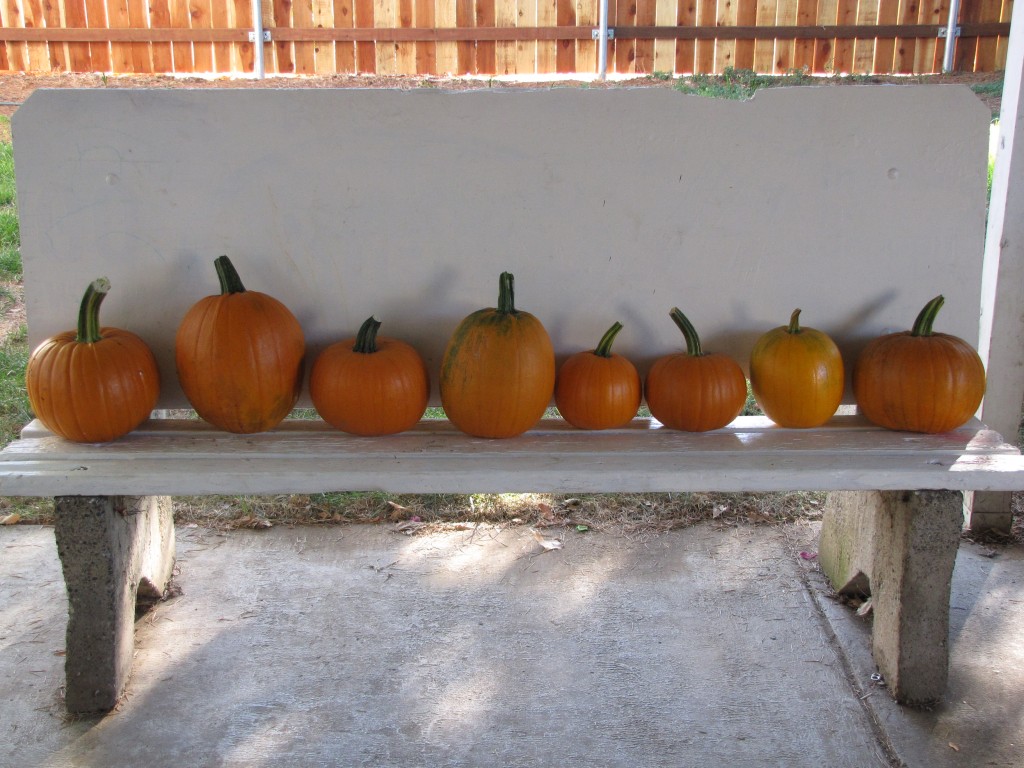 We also had lots of other vegetables show up, like acorn squash and spaghetti squash.  (We've already eaten all the carrots and tomatoes, and frozen our peaches.)  Our roses and sunflowers have been thriving as well.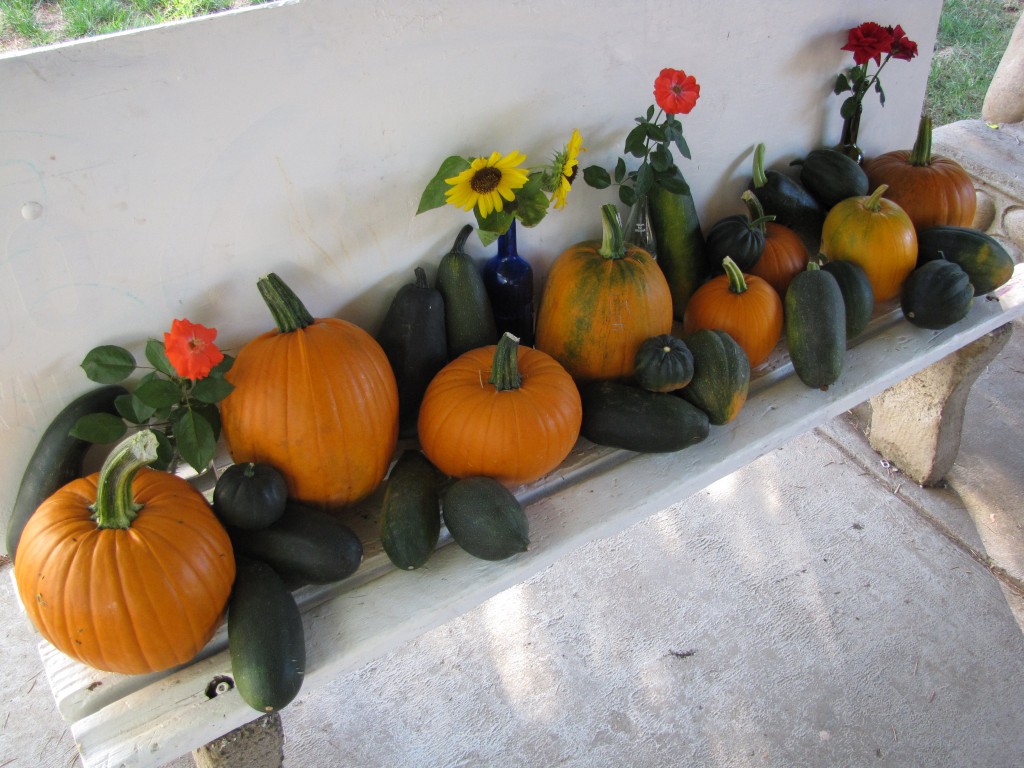 Here's our little pumpkin!  It's hard to believe that Evelyn is 7 months old already!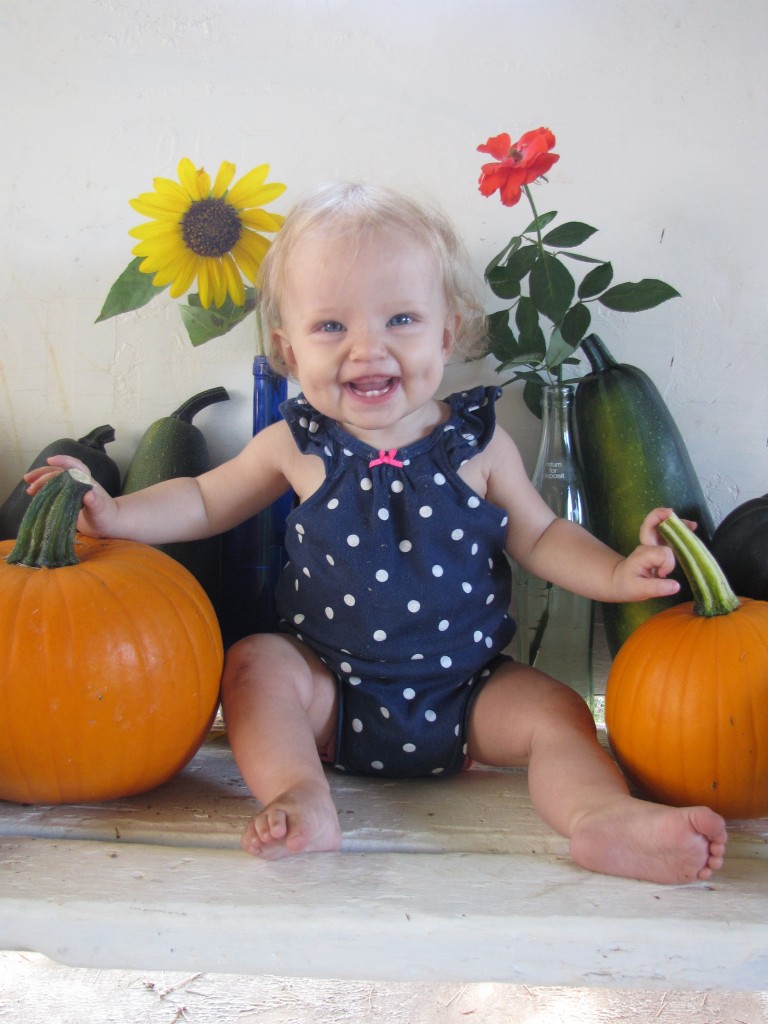 We grow a lot more than pumpkins in our backyard!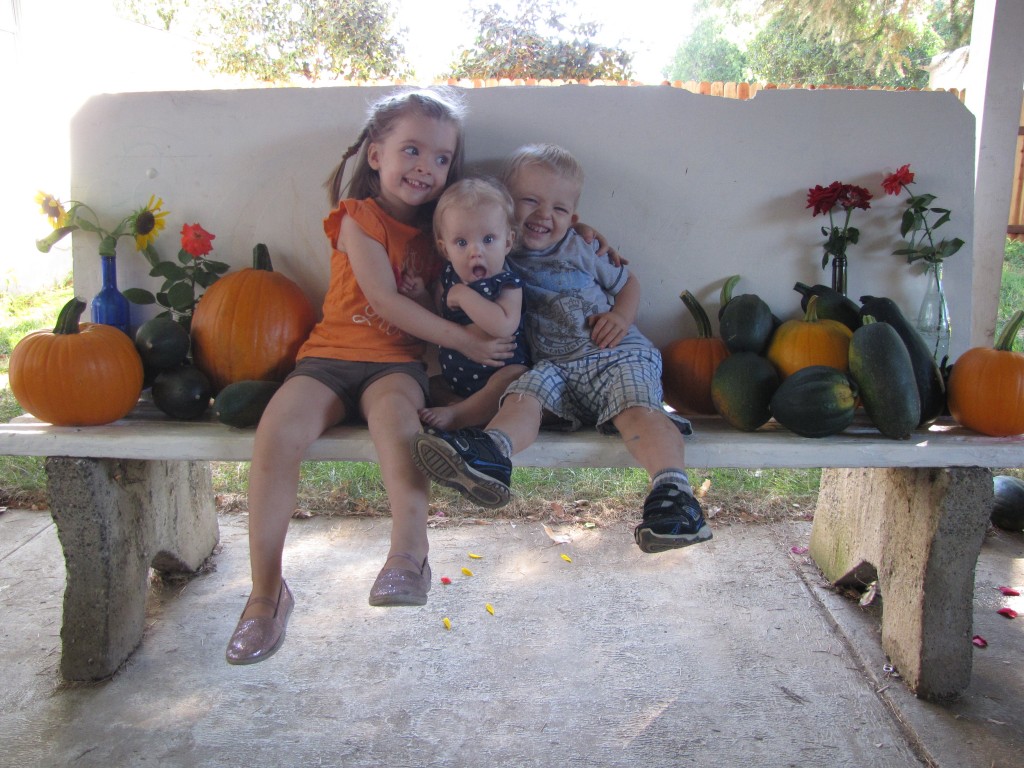 Have you harvested your garden yet?  What fun things are growing in your yard?