Last year we'd only lived in our new home about a month when I blogged about decorating my home inexpensively for autumn.  This year we've unpacked a little bit more, and we were able to decorate a little bit more.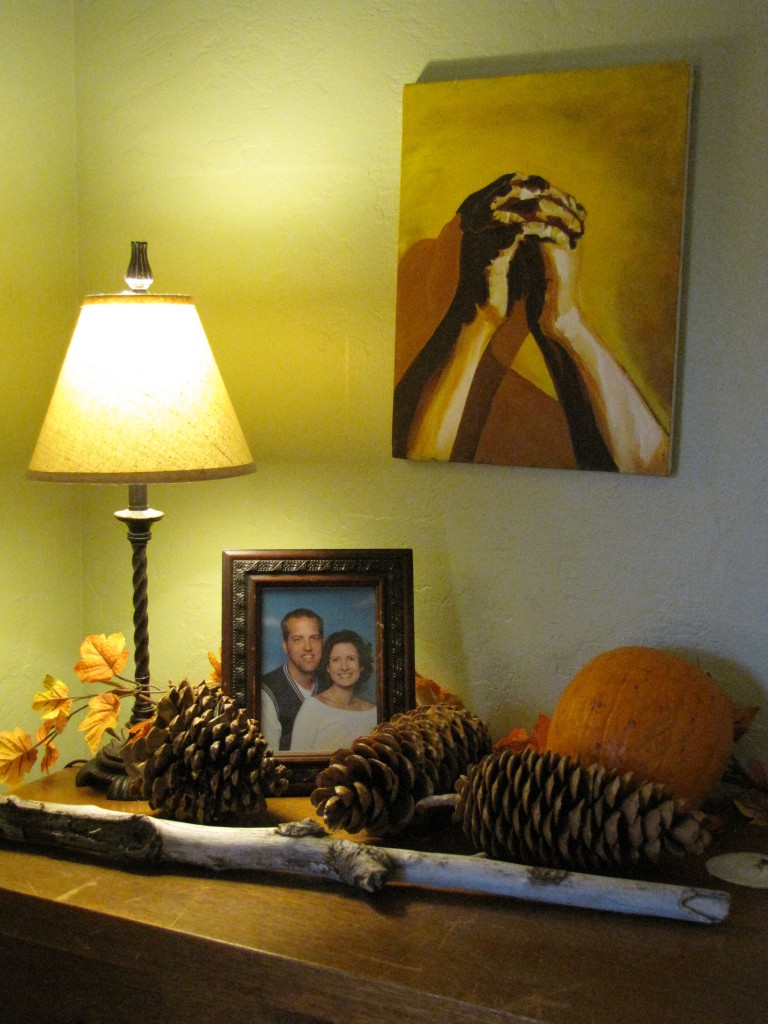 1. Natural Beauty: During the last week of October my parents, sister, brother, and grandmother came to California for the first time!  My parents and grandmother gathered some driftwood, pine cones, sand dollars, and pumpkins while they visited, which ended up making an attractive arrangement on the dresser where they accumulated.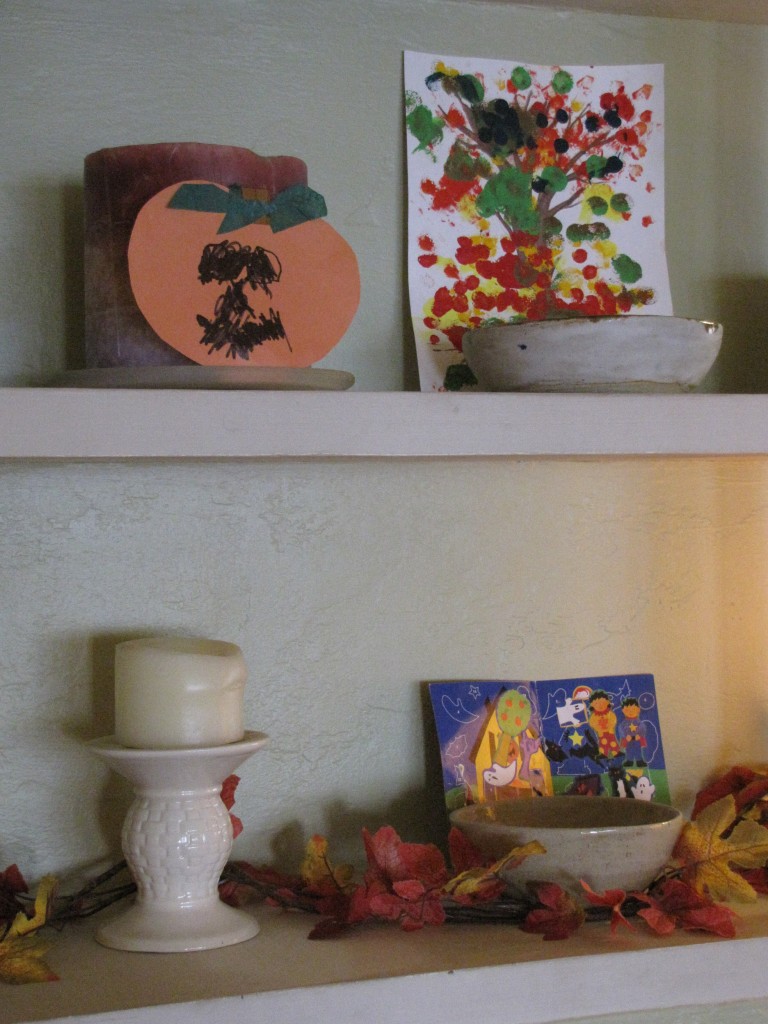 2. Children's Fall Crafts: Naomi created these fall artworks!  You may remember the Autumn Tree Painting from last year.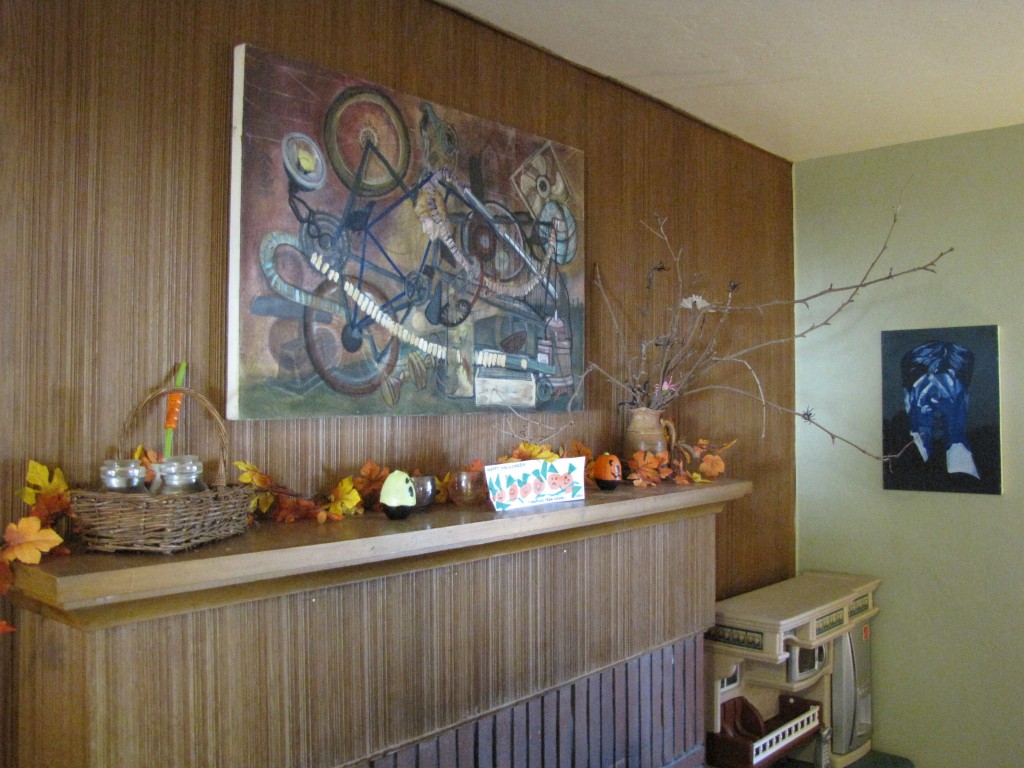 3. Halloween Toys: Last year the kids received some Halloween toys from their grandmother, including the Jack-O-Lantern straw, candy dispensers, spider rings, and plastic snakes and bats on the mantel.  The Jack-O-Lantern artwork in the middle is another one created by Naomi.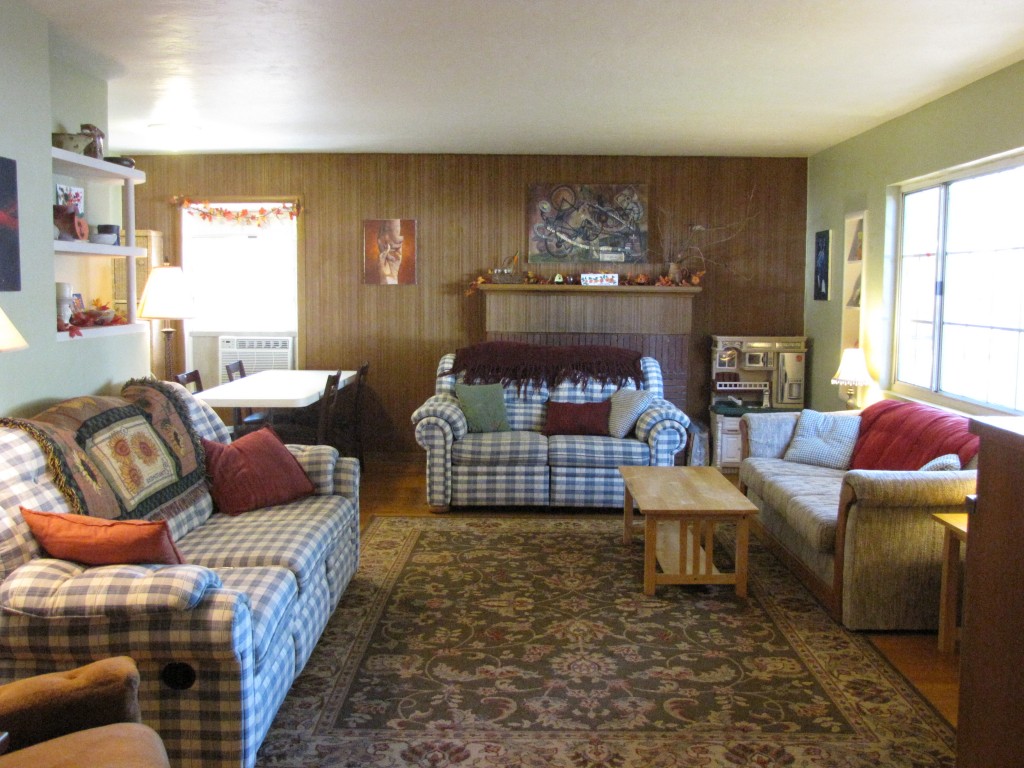 4. Autumn Leaves: As you can see, I hung fall leaves from one of the windows.  The fall leaves around the room are leftovers from my art classroom, over 5 years ago!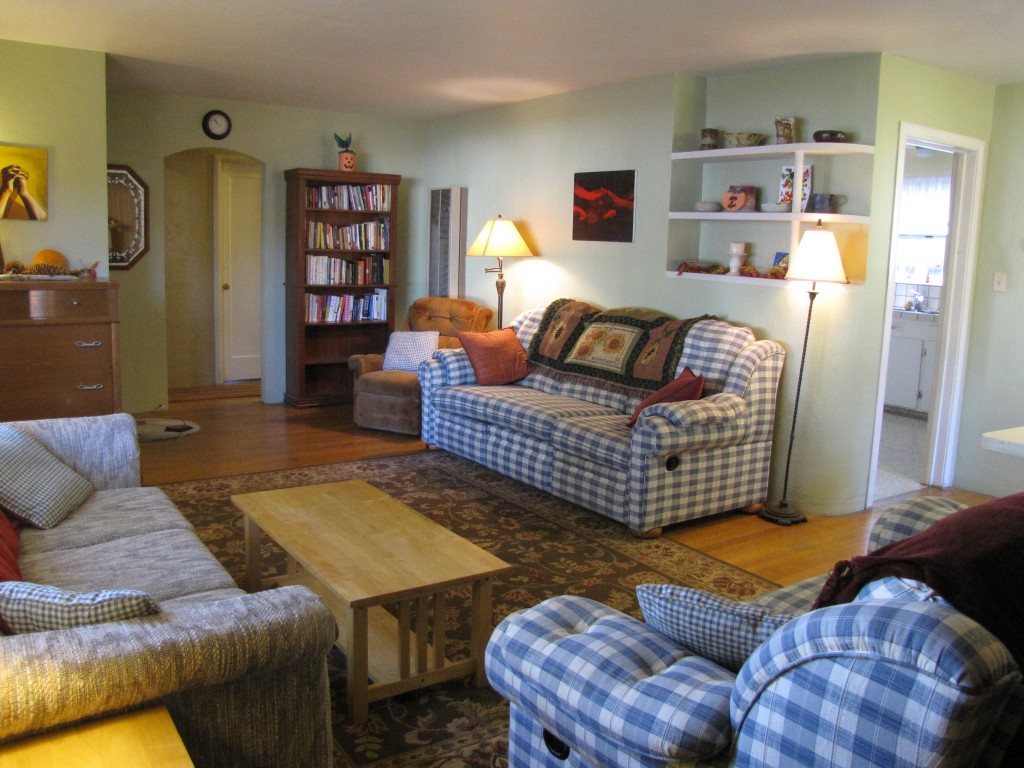 5. Adult Fall Crafts: Here you can see the Coffee-Can Jack-O-Lantern on top of the bookshelves, which was a new addition this year.  All of the paintings you see on the walls were painted during my high school and college days.  I hung almost all of them the day before my family arrived in California!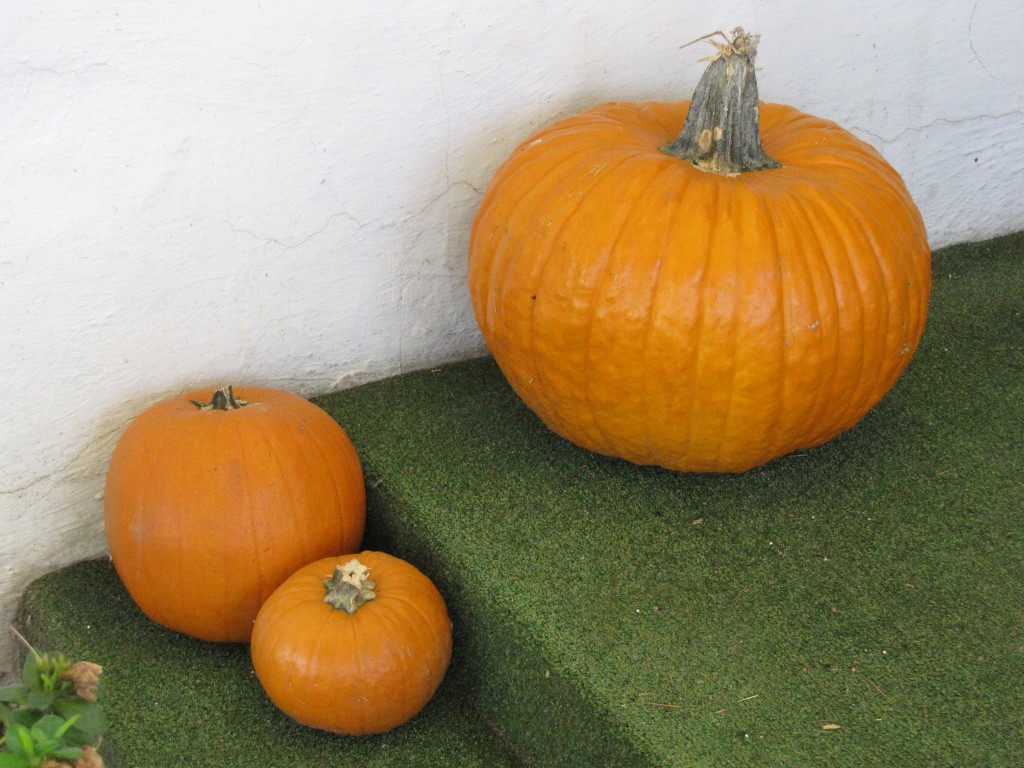 6. Pumpkins: Finally, I placed a few pumpkins on the porch that my parents purchased for us at the pumpkin patch.  We never got around to carving them, but this way they still look nice in November!
(Just in case you were wondering, the kids were in their room creating a royal mess while I took these photographs!  Thankfully they stayed away from the living room and porch just long enough…)
What ways have you found to decorate your home inexpensively for autumn?