My sister's birthday and anniversary are the same week, so this year I decided to do something special for her and her husband.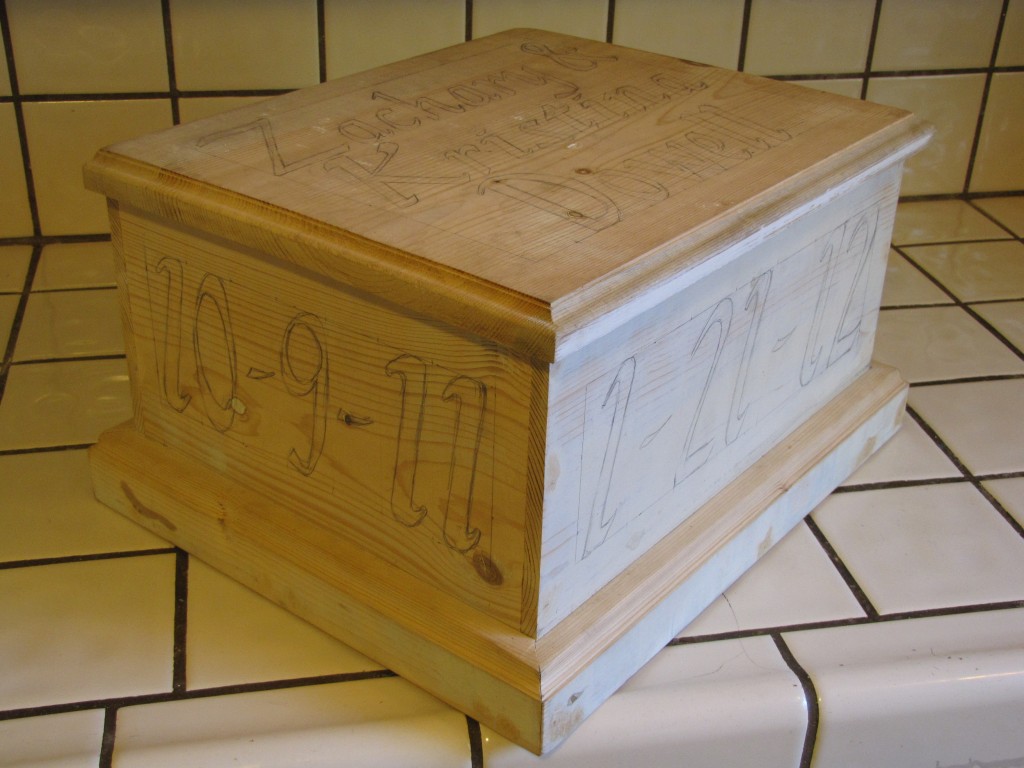 I found a large unfinished box in our garage that had moved with us many times over the years.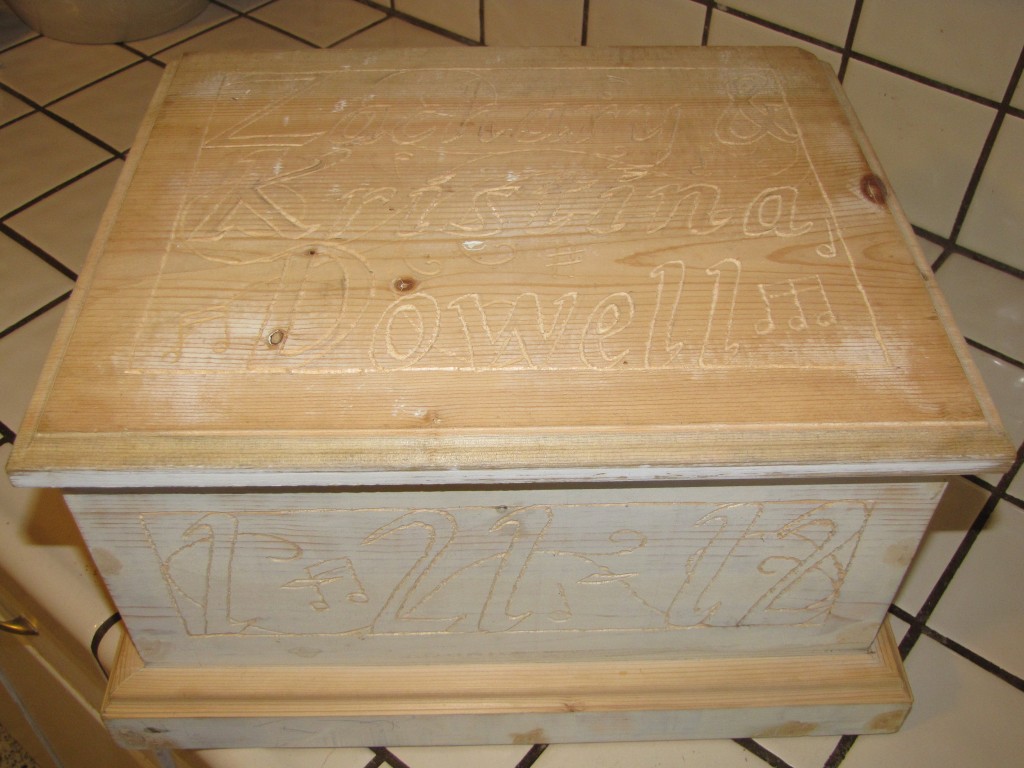 I penciled in the words using Calligraphy and a ruler.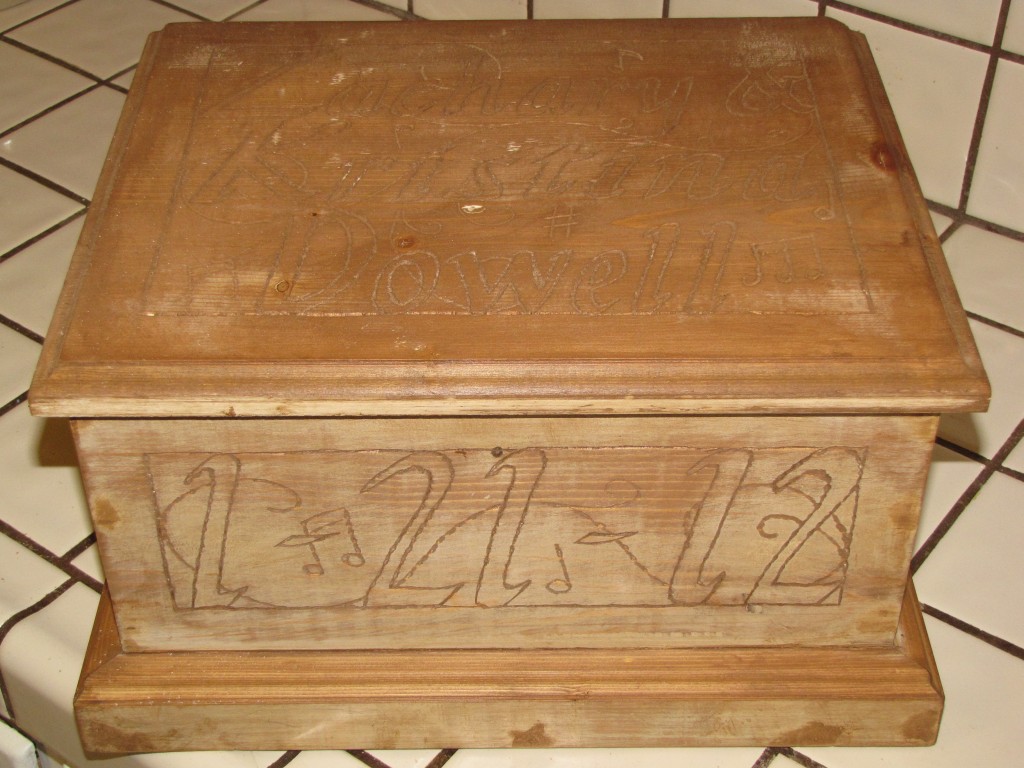 Then I carved the box with my Dremel tool.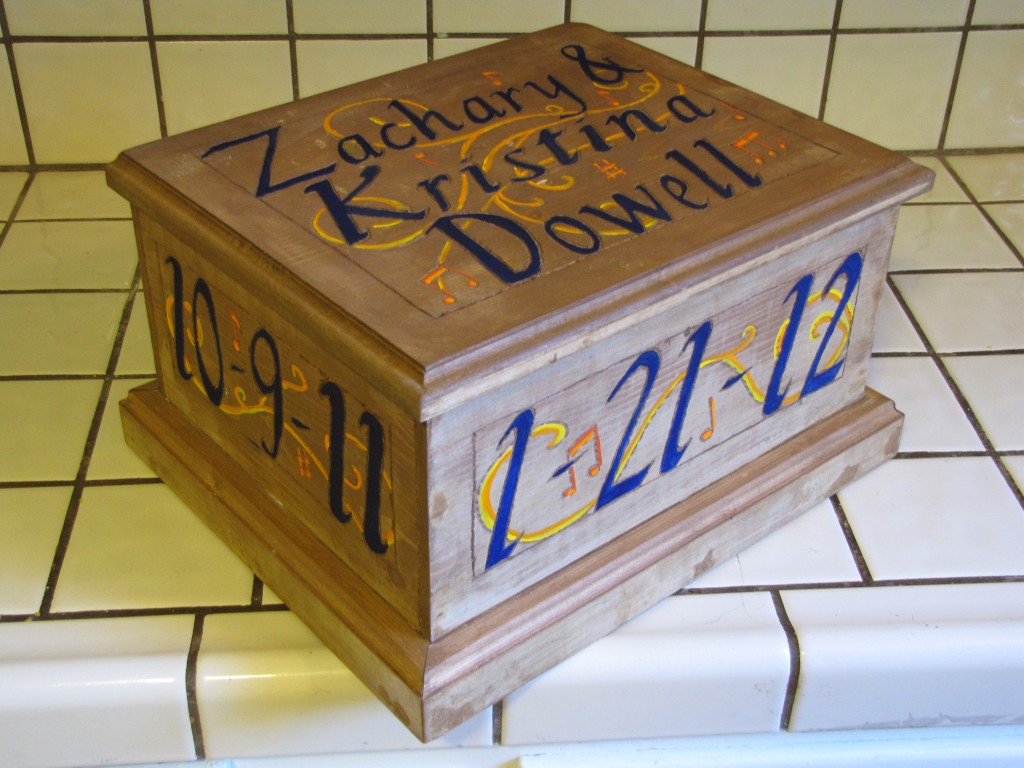 I painted the box using Acrylic paints.  Kristy likes bright colors, so I chose the blues and oranges that she used for her wedding.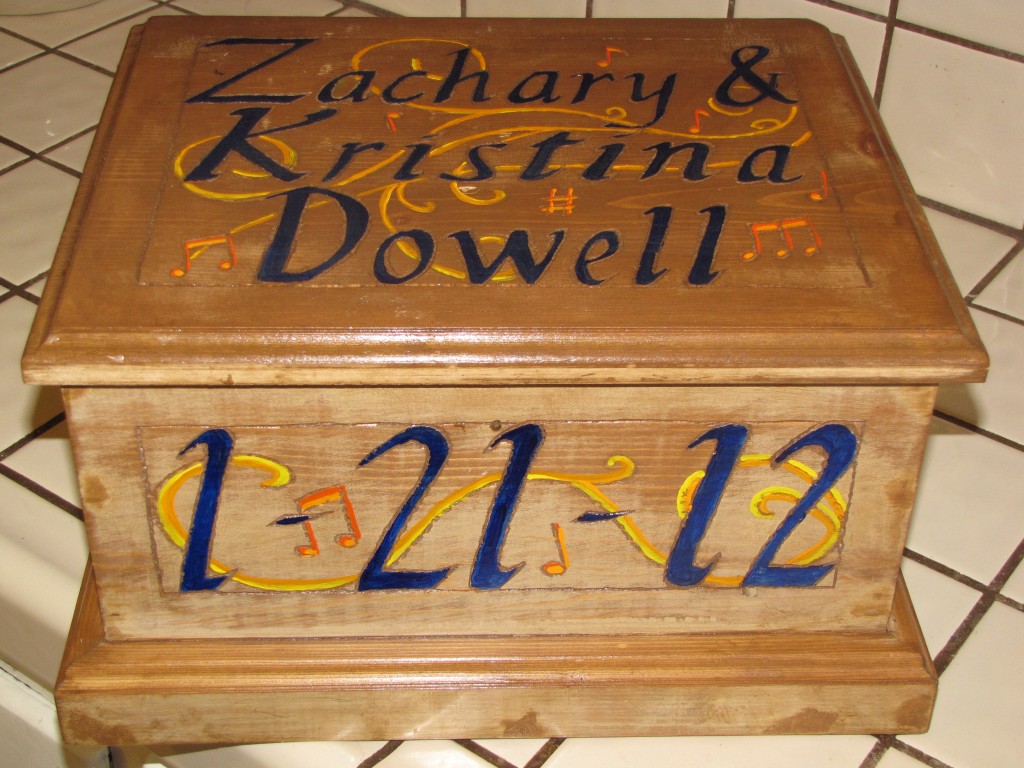 Finally I varnished the finished box.  Voila!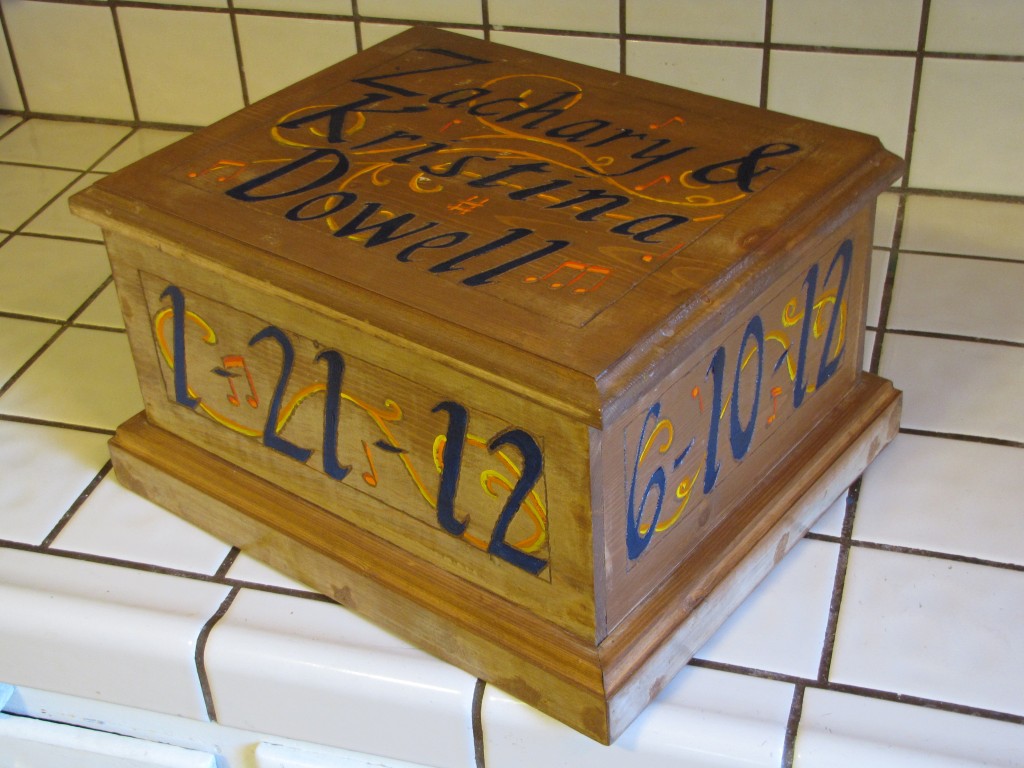 The date on the left of the box is when my sister met her husband, the date on the front of the box is when they were engaged, and the date on the right of the box is their wedding date.  (Yes, they were married just 8 months after they met!)
By the way, if you have to ship something large, always compare shipping costs.  I was going to send this box in a large flat rate box, but I changed my mind when I found out that the standard rate was half the price!
What DIY projects have you been working on recently?