Last week we celebrated a very special day in our household.  Yes, it was Oliver's FIRST birthday!  It seems like only yesterday we were speeding through the driving snow and praying we'd make it to the hospital in time.  But, I digress…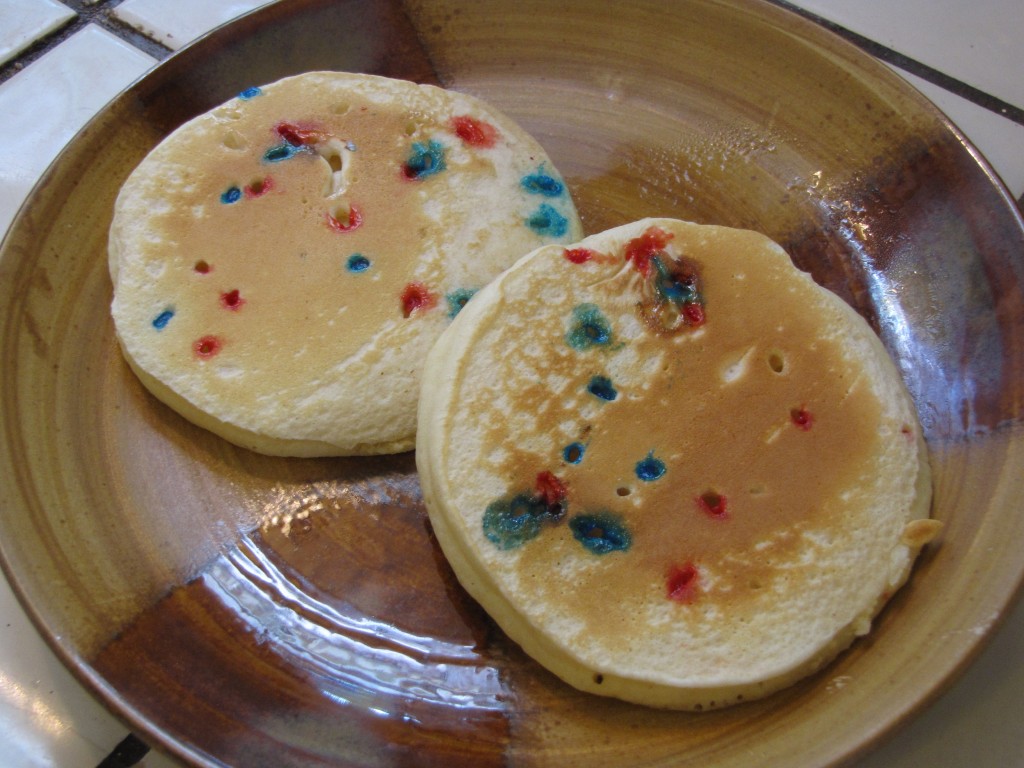 To celebrate Oliver's birthday, I decided to make birthday pancakes.  I'd spotted these birthday cake pancakes on Pinterest and thought they were so cute, and perfect my pint-sized audience.  What can I say, food and bright colors never cease to amaze them.  But again, I digress…
I made Oliver's birthday pancakes with homemade pancake batter and some red, white, and blue sprinkles leftover from Naomi's birthday (just after the 4th of July).  I simply shook the sprinkles over the pancakes while they fried in the pan.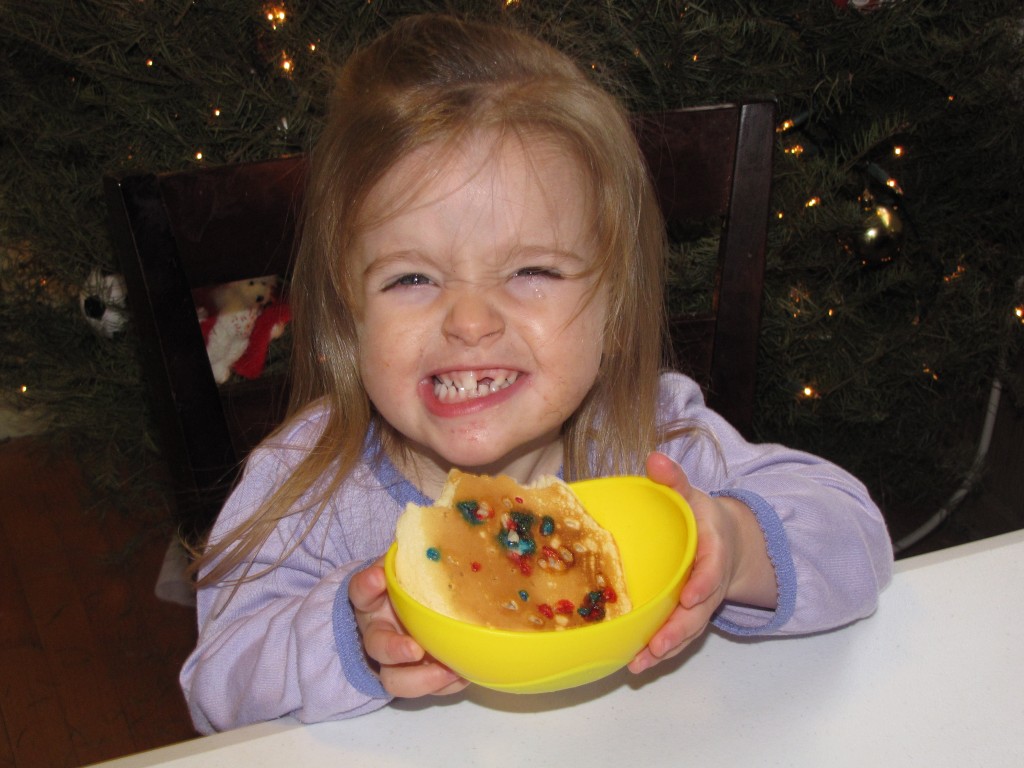 Well, let's just say they were a BIG hit.  I think Naomi believed that she had died and gone to heaven.  She was immensely disappointed when she found out that she had eaten her share of birthday pancakes and could have no more.  In fact, she waited until Oliver was done to look for scraps in his seat.  Anyhow, Oliver was delighted too, as you can see.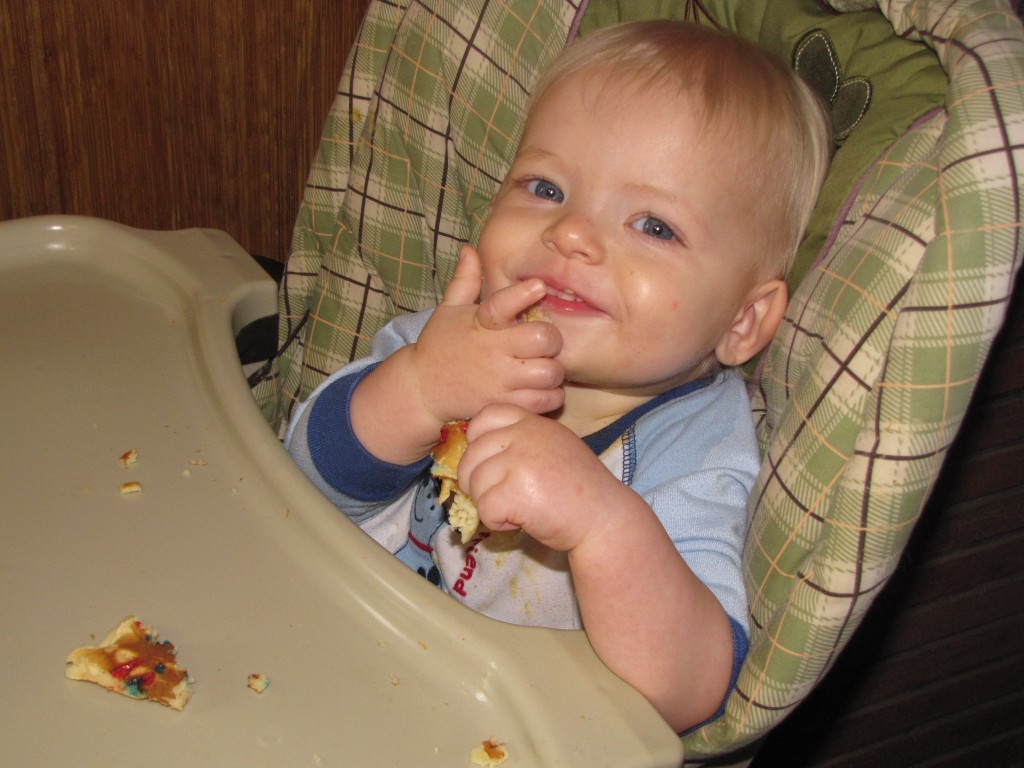 Happy 1st Birthday Oliver!
What are some ways that you make birthdays special for your children?