If you missed Part 1 of this story, you can find it here. 
On June 10, 2012 my entire family was present for the wedding of my sister Kristy and her new husband Zach, in Maryland.  Kristy and Zach both live in Kansas but they, and most of Zach's family, made the trip to our hometown for this special occasion.  Brad, Naomi, Oliver, and I flew home for the week's festivities.  It was a busy time as I was a bridesmaid, Naomi was a flower girl, and Brad was a groomsman in the wedding of one of his best friends.  The wedding also included the usual rehearsal dinner, manicures and pedicures, hair styling, bachelorette party, reception, and more.  We were exhausted by week's end, but happy to see my sister married off to such a great guy.
(By the way, for me and most of my family, this was our first time meeting her new spouse!)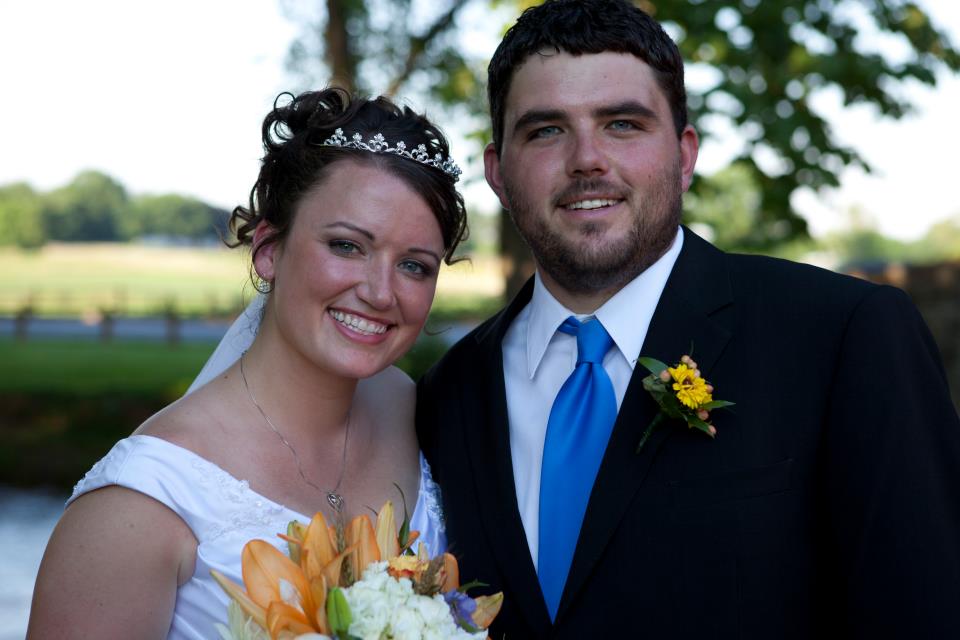 If you read the first part in this short series, I'm sure you were wondering how we raised the money for the trip.  Here is how we managed to raise such a large sum in such a short time:
Although I estimated that the trip would cost $1200, I

shopped around for tickets

on Tuesdays and Wednesdays, which are the cheapest days to buy.  I was able to find 3 tickets (with Oliver on our laps) for $1131!
Brad and I

substitute-taught

as often as we could when we were in Maryland in January.  Our parents watched the kids for free.  We earned $749.84.
I cashed out our credit card Rewards for $102.84.
I make a small income through affiliate marketing on my blog.  I earned $63.03.
Finally, I had to withdraw some money from our

savings account

.  I withdrew $215.29.
If you read the previous post in this series, you saw that in lieu of birthday gifts for my birthday, my parents and siblings agreed to cover the costs of my bridesmaid dress, Naomi's flower girl dress, Oliver's dress clothes, and a manicure for the wedding.  My sister Kristy also covered the costs of pedicures for the moms and bridesmaids, a friend styled my hair, and Brad's friend covered the cost of the suit for the other wedding.
So that's how we pulled it off!  We still aren't perfect at budgeting and paying for everything in cash, but we are working toward that goal.
(Despite our "credit card rewards" above, we never pay for anything with our credit card unless we have the cash in our checking account to cover it, and we always pay off the balance immediately.  Neither Brad or I have ever carried a balance on our credit card.)
Have you ever saved up to make a large purchase in cash?