As with the Pumpkin Sausage Pasta, this recipe looks like it will become a regular fall favorite at our house.  Once again, it comes from the Simply in Season cookbook.  It reminded Brad and me of our days in China, as we have eaten it over rice each time I've made it.  Oliver (11 months) is particularly fond of it, as he wraps his chubby fingers around the little pumpkin cubes and stuffs them in his mouth whole.  It's a perfect finger food, and very soft for little ones.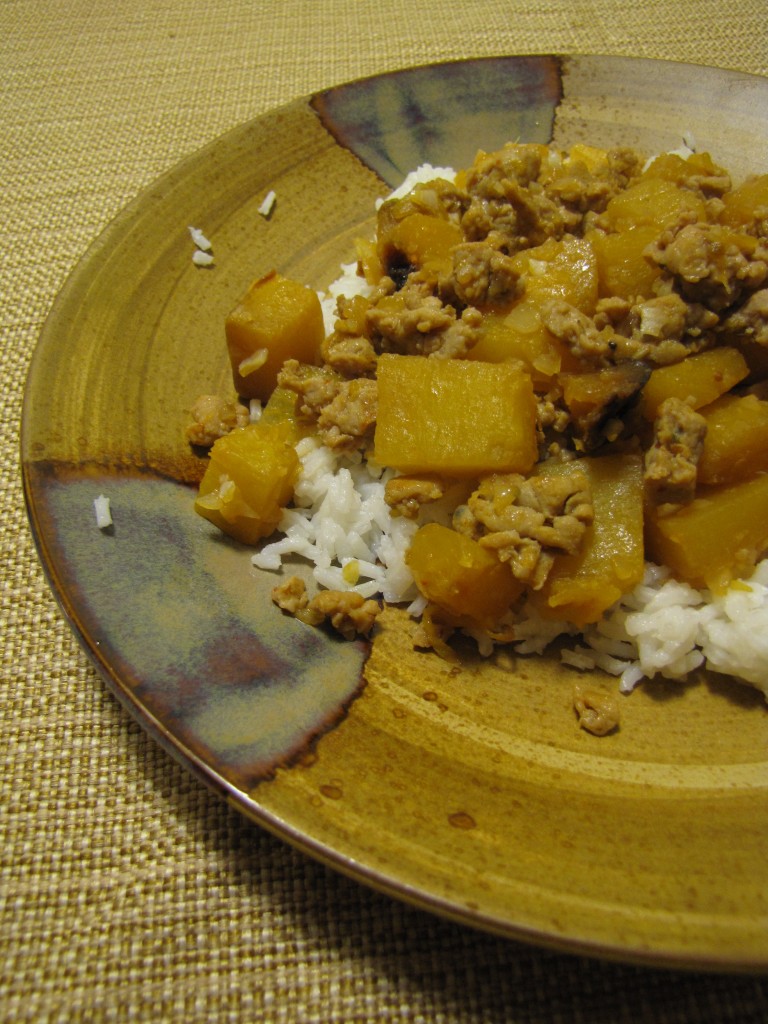 Liberian Pumpkin
2-3 cups / 500-700 ml pumpkin or butternut squash (peeled and chopped in 1-inch / 2.5cm pieces)
1 onion (chopped)
hot chili peppers (chopped) or hot pepper sauce to taste
In large saucepan saute in 2 tablespoons oil until onion is translucent.  Cover and cook until pumpkin is cooked, 10 minutes.
1 cup / 250 ml chicken, beef, or vegetable broth
Add and cook for 10 minutes.
1 cup / 250 ml browned sausage
salt and pepper to taste
Add and cook uncovered until liquid is absorbed.  Serve with rice or noodles.