At our house we usually eat oatmeal for breakfast, but occasionally I will mix things up with eggs, french toast, pancakes, waffles, or cereal.  I was looking through Simply in Season for some new recipes, and I found this great one for Baked Oatmeal.  We've had it twice now, with and without nuts, and it's been great both times!  Everyone in our family ate it all, and wanted more.  It's not too sweet, and I threw a little cinnamon over it the second time I made it.
The recipe suggests speeding up prep time by mixing the ingredients the night before, then combining them in the morning.  Leftovers can be stored and eaten later.  One of the things that I really like about it is that it uses ingredients that I usually have in the kitchen already.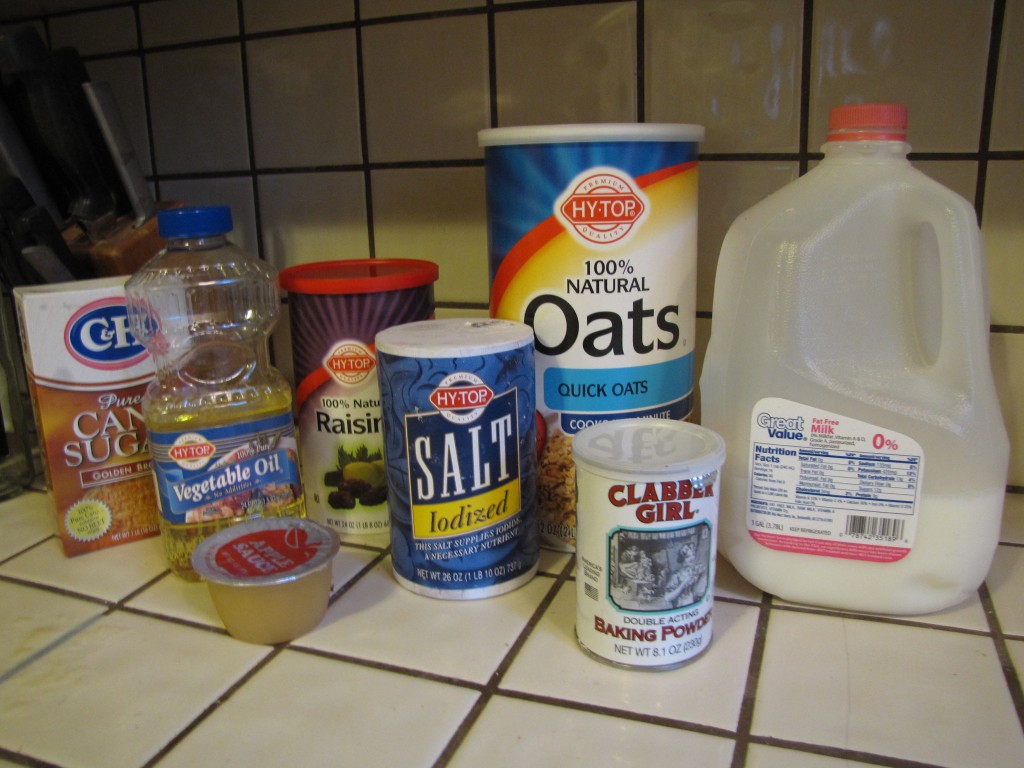 Dry Ingredients:
2 cups / 500 ml rolled oats
1/3 cup / 75 ml brown sugar
1 tsp baking powder
1/3 cup / 75 ml raisins (or other chopped dried fruit; optional)
3 Tbsp chopped walnuts (optional)
Combine in a medium bowl.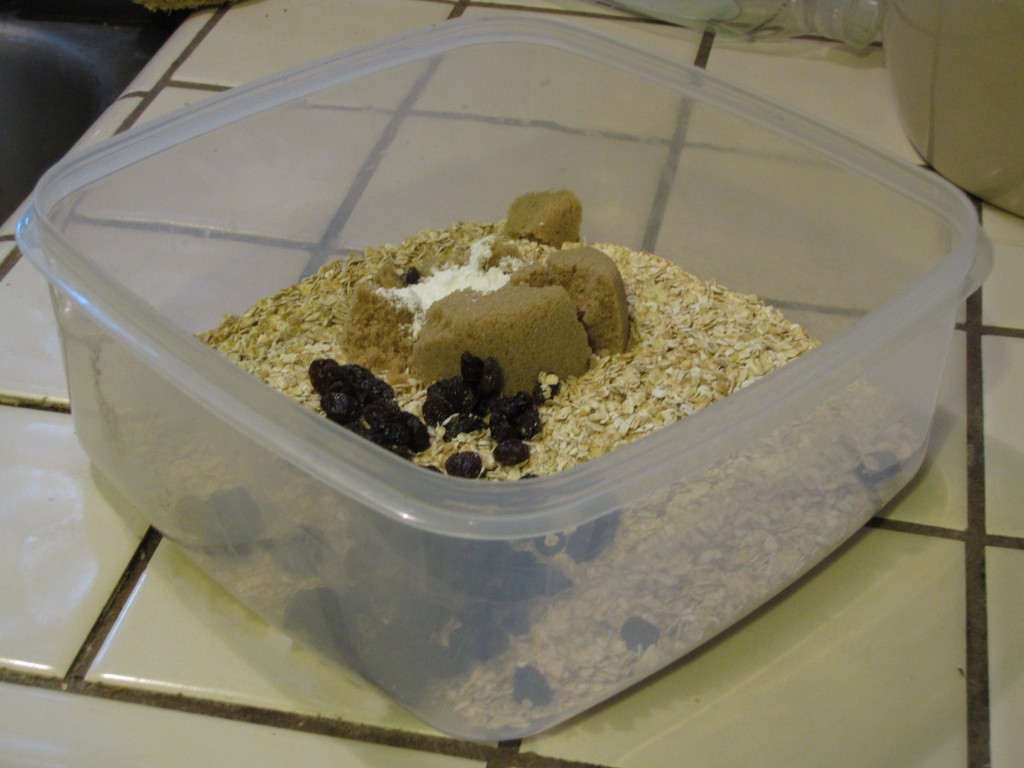 Wet Ingredients:
1 cup / 250 ml milk
1/2 cup / 125 ml applesauce
2 Tbsp oil
1 egg (beaten)
Combine in a separate bowl.  Add to oat mixture; stir well.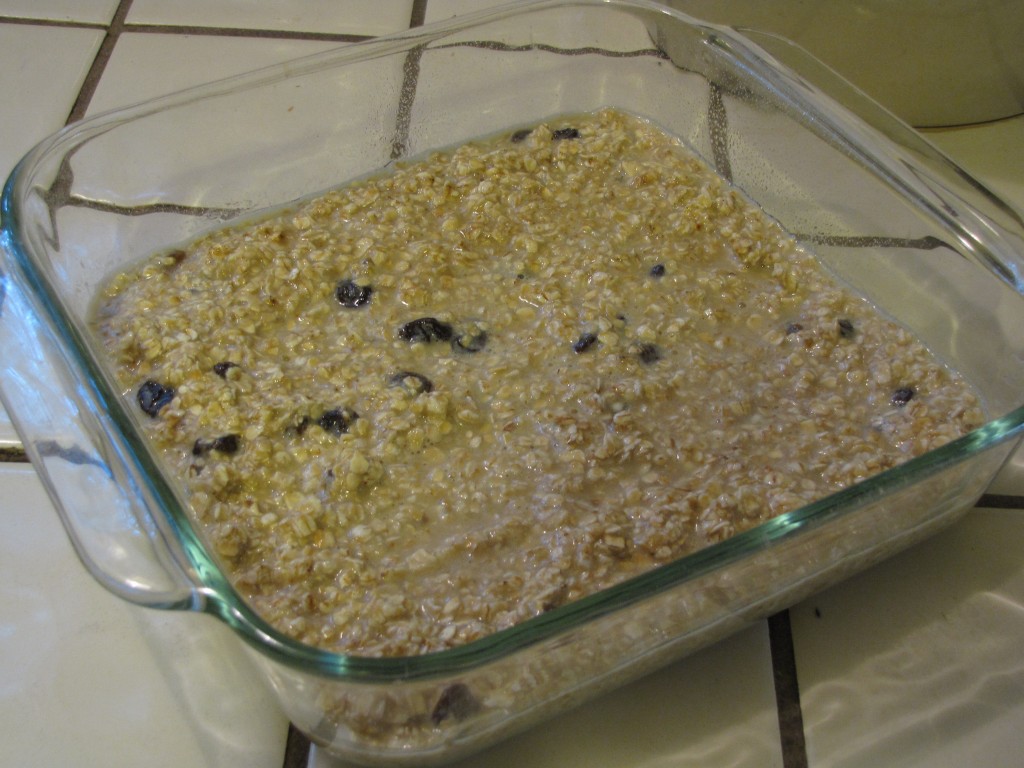 Pour into a greased 8 x 8-inch / 2-L baking pan.  Bake in preheated oven at 350F / 180C for 25 minutes.  Serve warm with milk.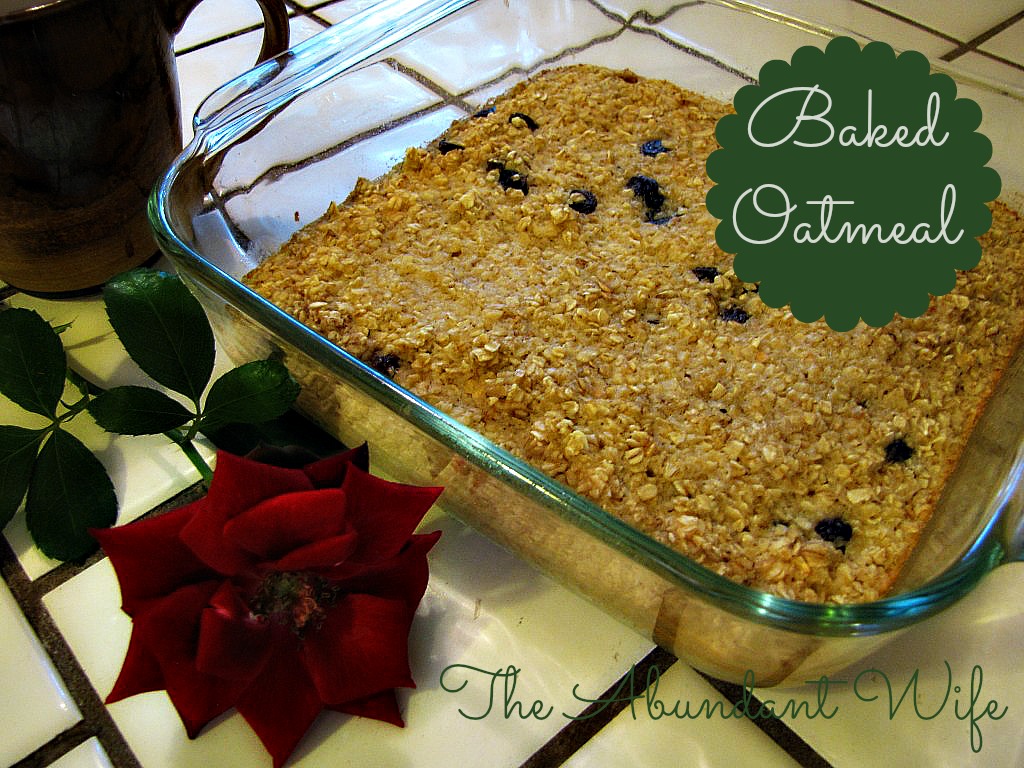 What are some of your family's favorite breakfast foods?