After cooking all that pumpkin and bagging it, I was excited to find some pumpkin recipes!  First on my list were Pumpkin Sausage Pasta and Liberian Pumpkin, both from the Simply in Season cookbook.  This one was a huge hit with my family, and I've made it twice more since.  Sorry I didn't get a final "pretty" photo…they just ate it too fast!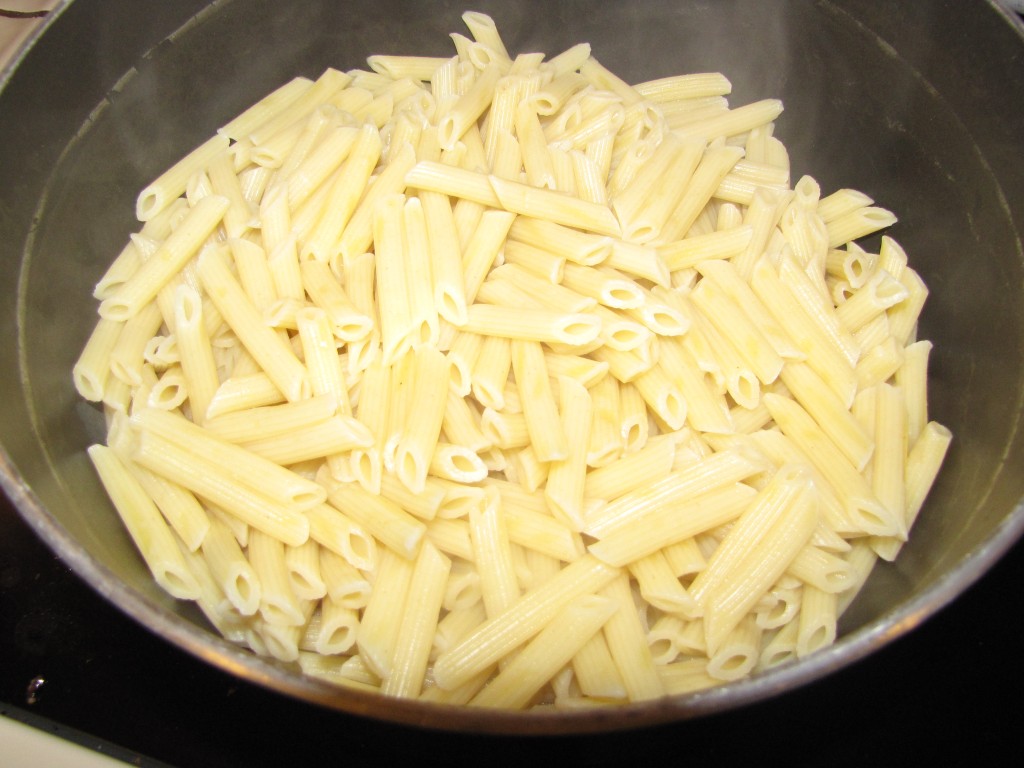 Pumpkin Sausage Pasta
1 pound / 500 g penne pasta (or other chunky pasta)
Cook, drain, and set aside.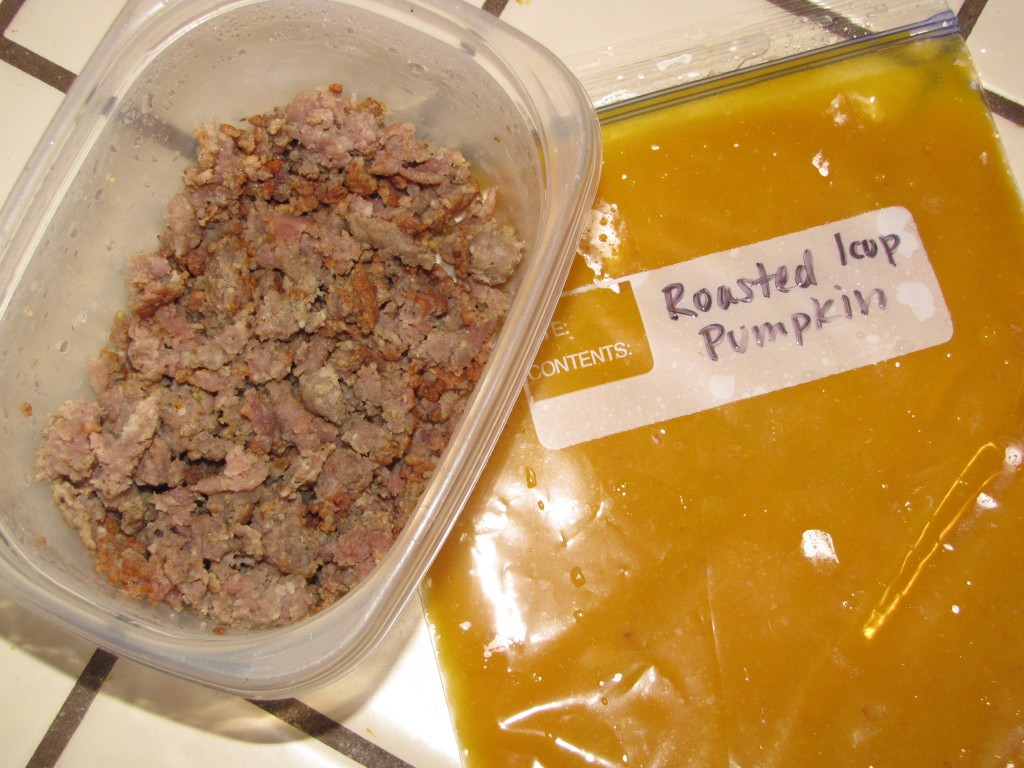 1 pound / 500 g bulk sweet Italian sausage
In large deep frypan coated with cooking spray, brown sausage over medium heat.  When cooked, remove meat and set aside.  Drain fat from frypan and return pan to stove.
1 medium onion (finely chopped)
4 cloves garlic (minced)
Add to frypan and sauté until soft, 3-5 minutes.
1 bay leaf
2 tablespoons fresh sage (I used 1 tablespoon dried sage)
1 cup / 250 ml dry white wine or chicken broth
Add and cook until half of liquid evaporates, about 2 minutes.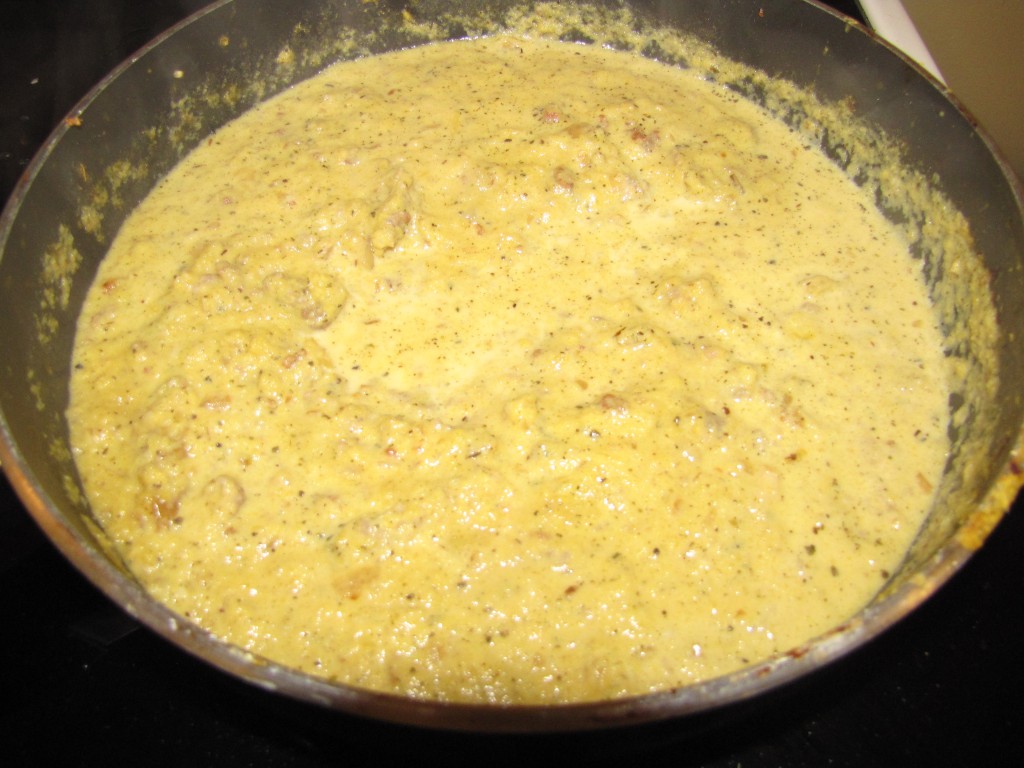 1 cup / 250 ml chicken or vegetable broth
1 cup / 250 ml pumpkin or winter squash (cooked, pureed)
Mix in.  Continue stirring until sauce starts to bubble.  Add sausage and reduce heat.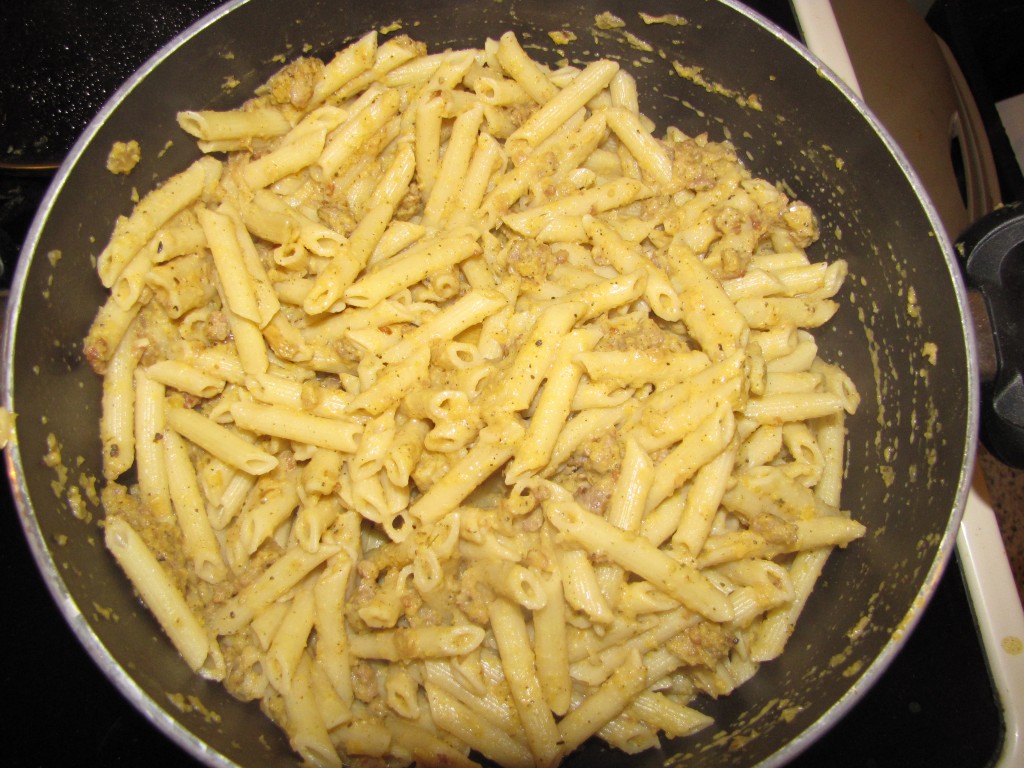 ½ cup / 125 ml evaporated milk
1/8 teaspoon ground cinnamon
½ teaspoon ground nutmeg
Coarse salt or pepper to taste
Stir in milk.  Add seasonings and simmer 5-10 minutes to thicken.  Remove bay leaf.  Pour sauce over pasta and toss over low heat for 1 minute.  Garnish with freshly grated Romano or Parmesan cheese and fresh sage leaves.