One of my favorite cookbooks is called Simply in Season: Recipes that celebrate fresh, local foods in the spirit of More-with-Less (compiled by Mary Beth Lind and Cathleen Hockman-Wert).  I love that it encourages readers to purchase locally-grown foods when they are in season, decreasing food costs and waste while increasing healthy diets and support of local growers.  I also love the little stories and thoughtful ideas mingled throughout its pages.  Simply in Season is divided into four sections for the four seasons, with recipes under each season for everything from main dishes to canning.
So today I decided to make stuffed acorn squash.  They were on sale for $0.68 at Winco!  I couldn't pass that up, so I bought four of them.  I mostly worked on this recipe while the kids were napping.  Brad was out of town for the evening, so it was the perfect night to try it since he doesn't like acorn squash.  In order to make stuffed acorn squash, you have to first prepare the squash.  After that, you can fill it with any stuffing you choose (there are five different stuffings listed in the book).
This recipe was a big hit with the kids, especially Oliver who ate everything I gave him and then wanted more.  Naomi tried the squash, but preferred the stuffing.  I ended up eating all of my squash, and most of hers too.  It was a little drier than I thought it might be, but that might be because I used pre-cooked turkey sausage.  When I make it again I'll try uncooked sausage.  Still, it was delicious!
2-3 large acorn squash or other winter squash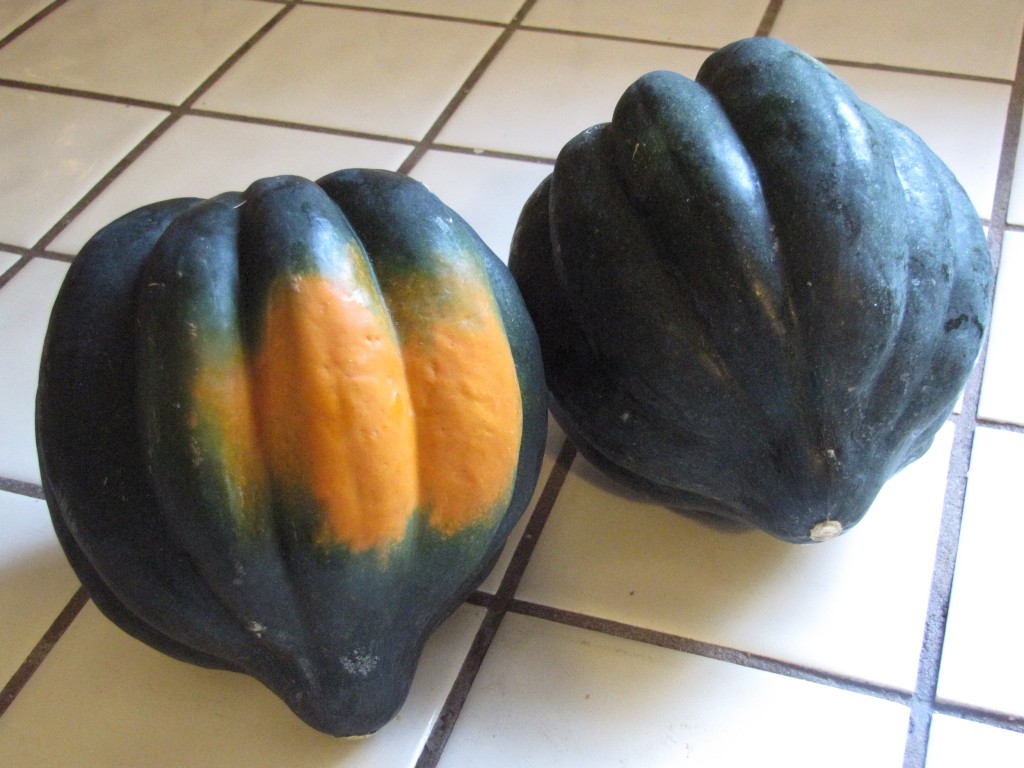 Cut squash in half and remove seeds and strings.  To make this easier, pierce squash with a knife and microwave a minute or two.  (This was the hardest part of the recipe!  Brad had to cut the first one open for me.)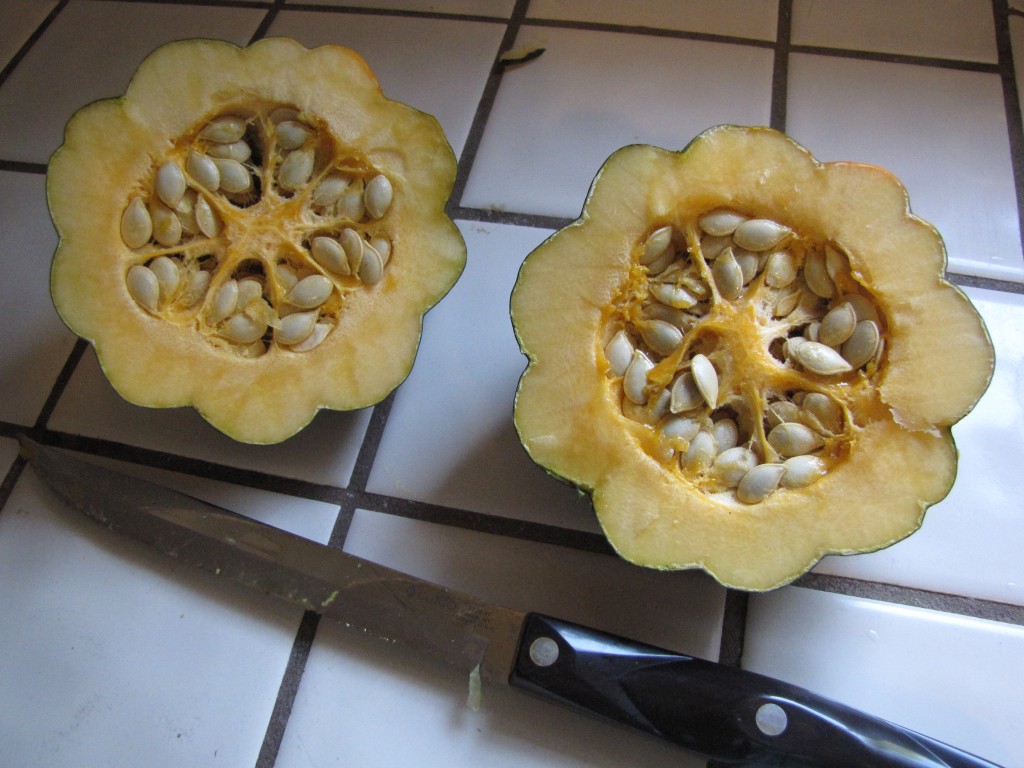 Place cut side down on lightly greased baking sheet with sides.
Bake at 350F/180C until almost soft but not mushy, 40-50 minutes.  (Or cook in the microwave for about 10 minutes covered.)  May do this step in advance.  Remove from oven, fill with stuffing, and finish baking as directed.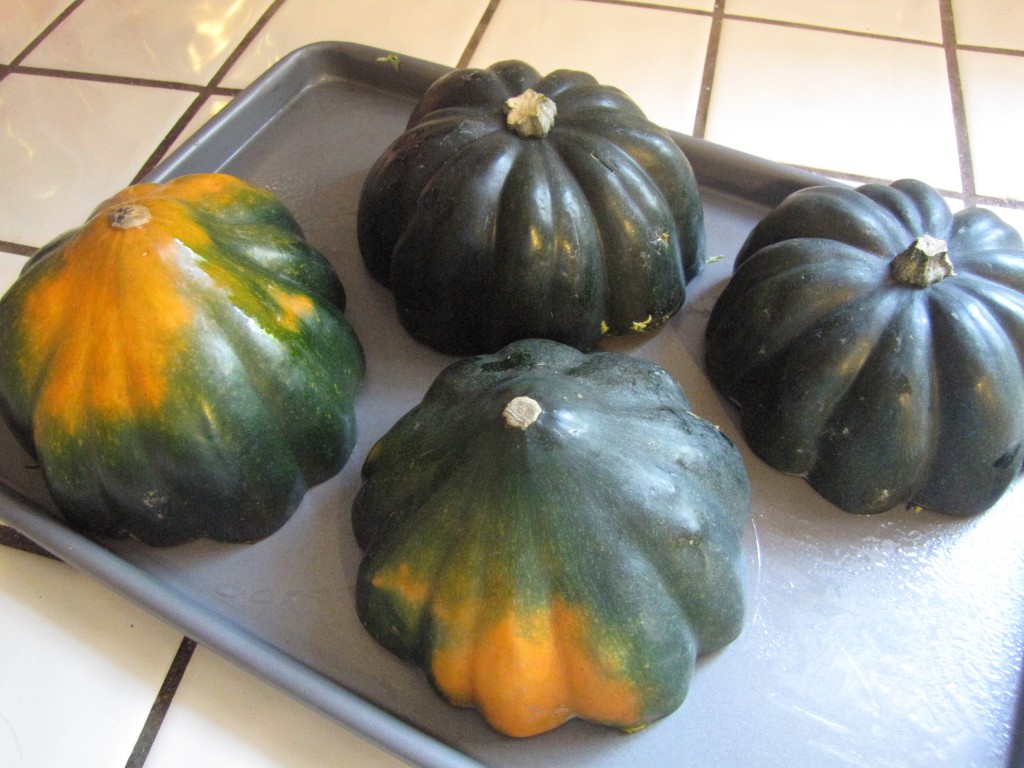 1 pound/500g bulk sausage or turkey sausage
4 celery stalks (finely diced)
1 medium onion (finely diced)
2 carrots (shredded)
¼ cup/60 ml water
2 cups/500 ml bread crumbs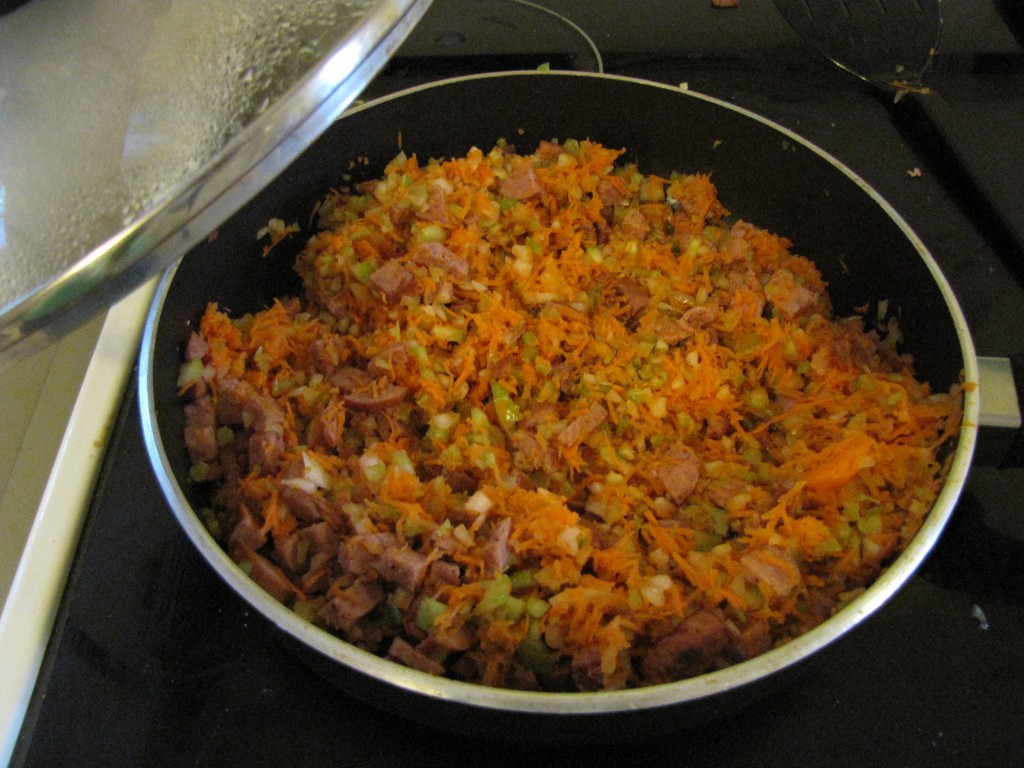 Sauté sausage just until cooked through.  Add celery, onion, carrots, and water.  Cover and simmer 15 minutes.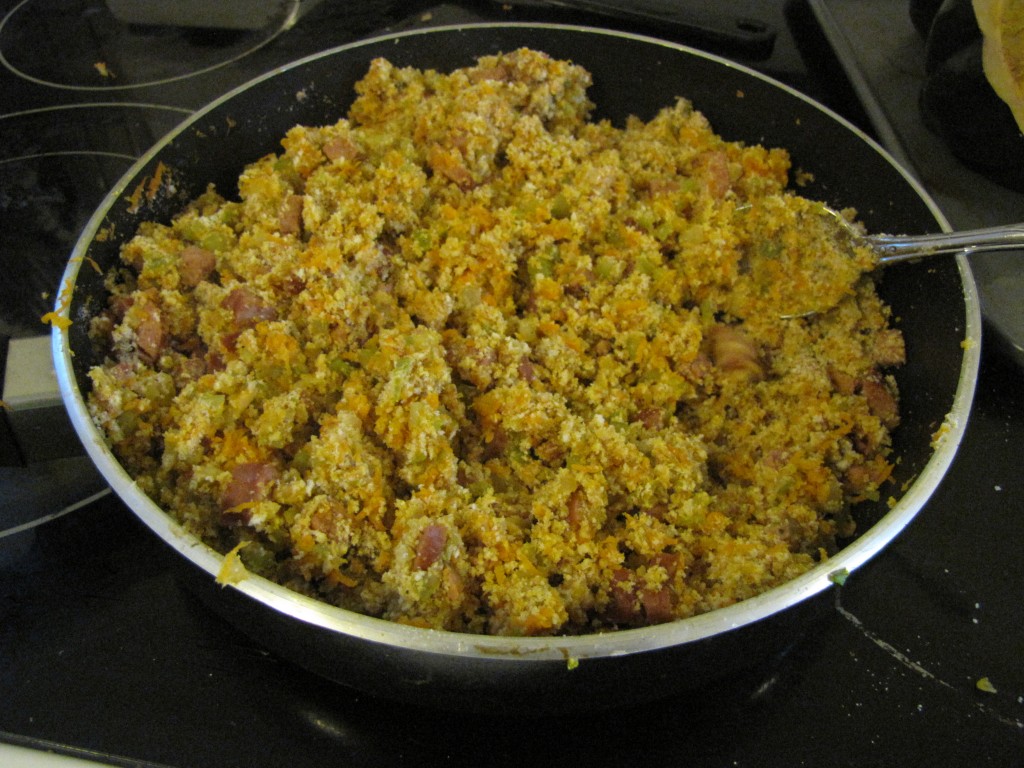 Mix in bread crumbs.  Stuff into cooked squash and bake at 375F/190C for 10 minutes.
Bon appétit!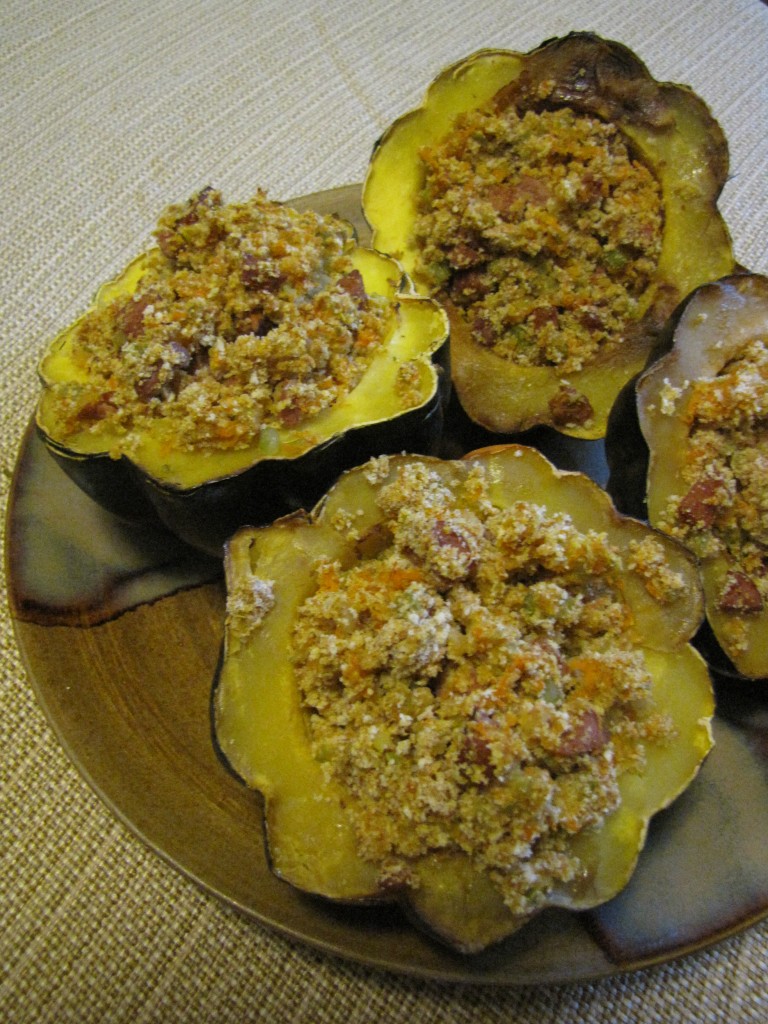 What is your favorite cookbook?  Do you have a favorite seasonal recipe?