As a stay-at-home Mom to three children who are also still at home, it may surprise you that I'm talking about packing lunches today.  Well, this month as I learned how to use Google Calendar for the first time, I again became aware of how so much time in my day is spent on meals.  I prepare meals, set the table, eat meals, clear the table, wash the dishes, put away the dishes, wipe down counter tops, and sweep the dining room floor all day long.  Meals consume my entire day!
Here are two ways that I save time and money by packing lunches: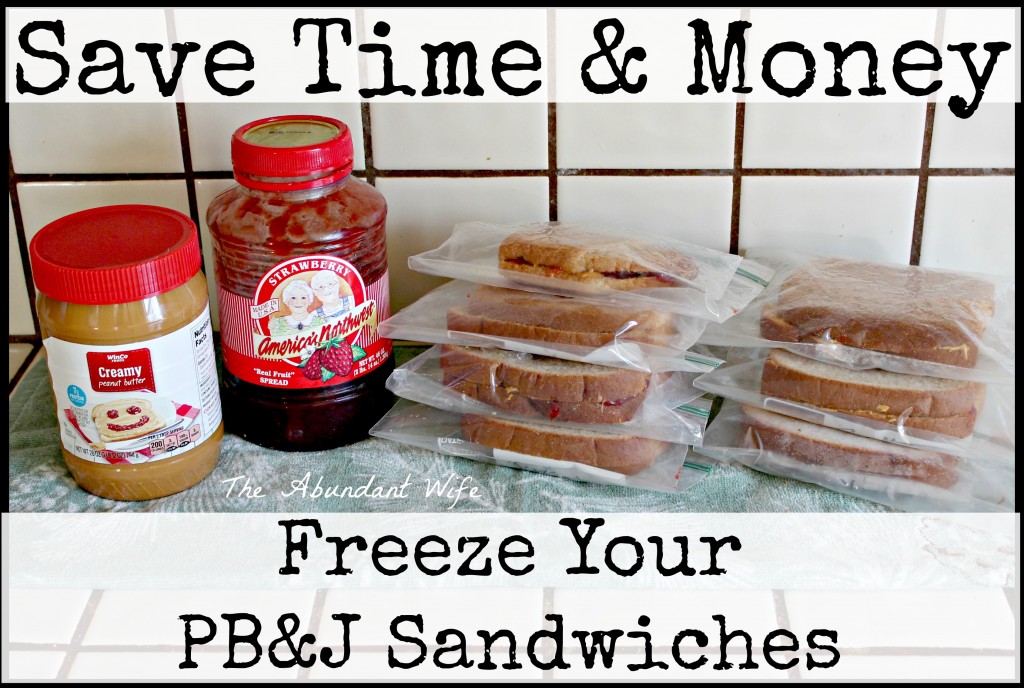 1. First, I remember reading some time ago on Money Saving Mom that Crystal freezes her peanut butter and jelly sandwiches.  I thought this was unusual (and a little gross) when I first read about it.  But recently I decided to give it a try.  I cannot believe I never tried this idea before now!  Freezing PB&J sandwiches in freezer bags saves me a lot of time and mess every day.  They don't take long to thaw, and they're ready for a trip to the park or when we get home from church or running errands.  I even like to eat them frozen, when the peanut butter snaps with each bite!  Using the freezer takes one day each week, instead of making fresh sandwiches seven days a week.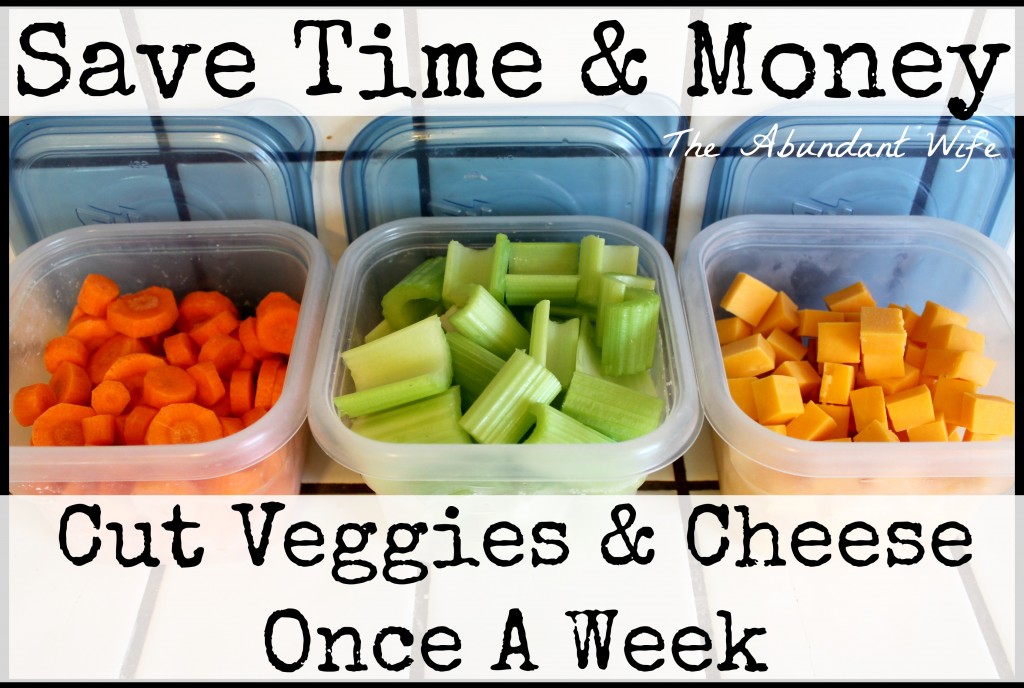 2. Second, I cut all of my vegetables and cheese once a week and store it in air-tight containers.  I save money by not purchasing pre-cut vegetables and cheese, but save time by only cutting them once a week.  Having healthy snacks already prepared is also a great way to encourage healthy eating.  Just open the fridge, grab a carrot stick or celery, and go!  Again, doing the work ahead of time means having snacks available when you've just come in, or are just going out of the house.
How do you save time and money on lunches?