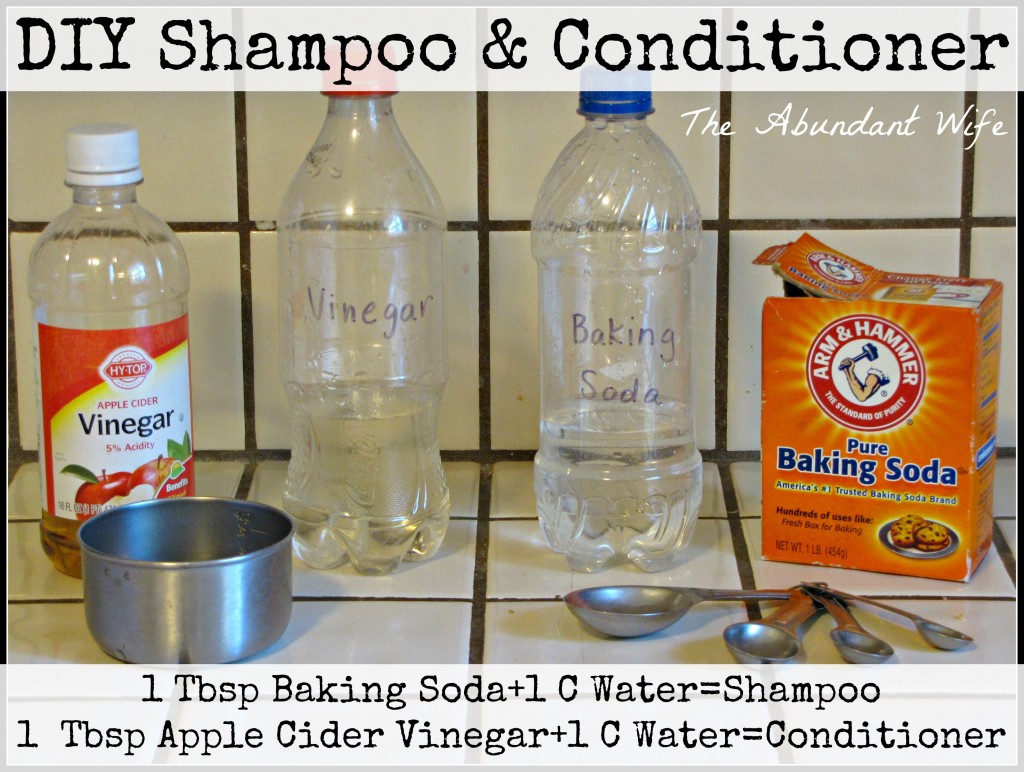 Some time ago I decided to see how long I could go without buying shampoo and conditioner.  I had so many free samples on hand, and so many arriving in the mail each month that I just started going through them.  I started in May 2012, and last week I finally caved and bought my first bottles of shampoo and conditioner in almost 2 years.
When I had gaps between free samples, I began experimenting with going "poo-free," a technique I had read about on Pinterest.  When a friend of mind admitted that she'd been going "poo-free" after reading an article by Tsh Oxenreider, I decided to give it a whirl myself.  I have naturally curly hair that is a mystery to me, so I'm up for trying anything to manage it.
I used the recipe Tsh suggests on her website, The Art of Simple:
1 Tbsp Baking Soda + 1 Cup of Water = Shampoo
1 Tbsp Apple Cider Vinegar + 1 Cup of Water = Conditioner
I actually hesitated to share my experiment with anyone, because I was pretty sure it would gross them out.  Even my husband thought I was a little weird for trying this DIY experiment!  The transition period to "poo-free" can last from a few weeks to a few months, so I often went back to using shampoo and conditioner again as soon as I got another free sample.  So I admit I didn't really follow Tsh's advice to the letter.
One thing that I noticed right away was that my hair was oilier, but for you non-curly folks out there, that was a good thing for my hair.  When my hair is too dry, it won't curl well.  It needs moisture and its natural oils to curl well.  I also have very long hair now, which began to get more tangled without regular conditioning.  If I were to do this experiment again, I would also want to find better applicator bottles than the two empty soda bottles I used.
In the end, I have gone back to regular shampoo and conditioner.  Old habits die hard.  But I'm still willing to try going "poo-free" again, when I can spend more time adjusting the amounts of baking soda and cider vinegar to the right chemistry for my hair.
Have you ever considered, or gone "poo-free"?  What was your experience?