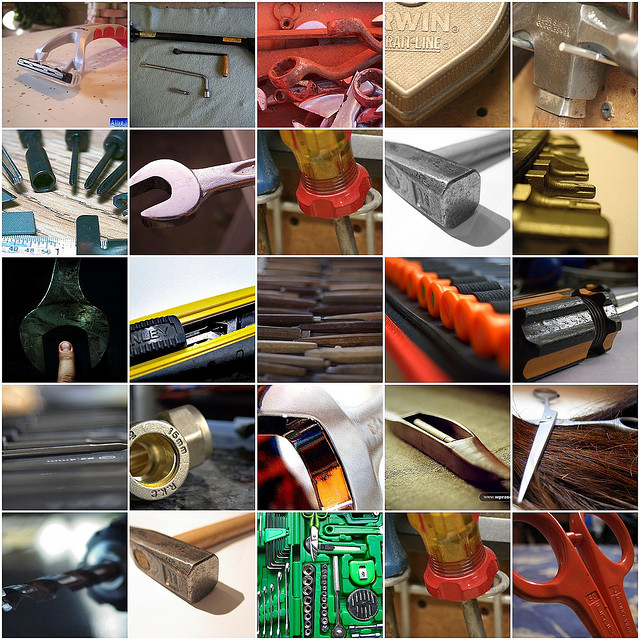 Two weeks ago Brad went to camp with his high school kids for a week, and I was left alone in the house with the kids.  Of course, as soon as Brad was out of the house I began thinking about what I could get done before he got back!  I had a few home improvement projects in mind, that have now stretched into the two weeks following his camp trip.
The projects I've been working on do not take much skill, and most of them are inexpensive fixes that can improve anyone's home:
I swept and cleaned out our garage.  I sorted items to take to Brad's office, a friend's house, recycling, trash, and Goodwill.
I used wood glue to repair our broken diaper hamper.
I sawed a thin dowel rod (that I found in the garage) to create a toilet paper roll holder for our bathroom. (Ours was missing when we moved in.)
I found our kitchen cabinet door handles in the garage, and used a screw driver to install them.
I used poster putty to stick glow-in-the-dark stars to the ceiling over Naomi's bed, and to hang Brad's 365-day schedule on the wall next to his desk.
I framed an 8×10 photo of Brad & I for Brad's desk.
I vacuumed out our pick-up truck and swept out the bed of the truck.
I borrowed a drill to mount a Carbon Monoxide detector in the hallway, and to hang curtains for the two windows in the kids' bedroom.
I washed the inside of our refrigerator, including all of the shelves and drawers.
In addition, we were also visited by PG&E and the plumber for a few more home improvements.  The plumber fixed our bathtub assembly and the fixtures in our bathtub and bathroom sink.
Have you been working on any mini home improvements?  What are some small or inexpensive ways that you have found to improve your home this summer?