We've been living in our rental for 6 months now, and our house is finally beginning to look more like a home.  One of the places that shows marked improvement is our bathroom.  Here are a few ways I was able to update the bathroom cheaply: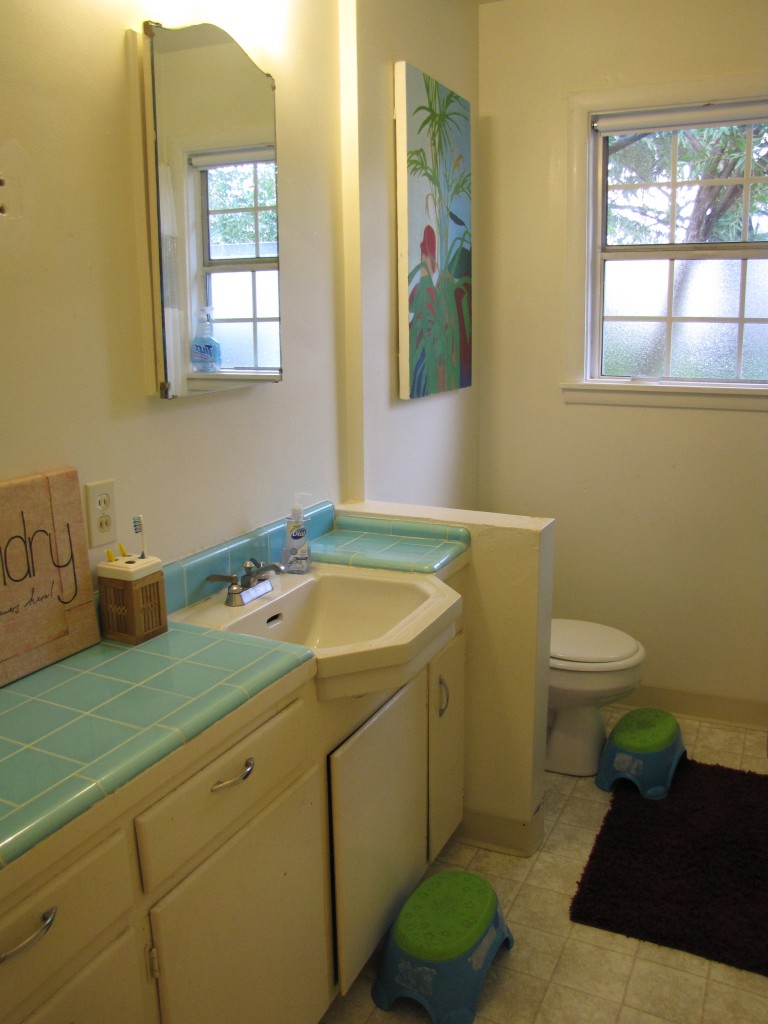 1. Window Treatments: I was able to get inexpensive blinds on clearance from JCPenney, and with a coupon code, and discounts for signing up for their credit card, I was able to get the price even lower.
2. Wall Hangings: I found an old painting from college in my closet, and hung it over the toilet.  For Christmas, my sister Kerri made me the cute "Laundry" sign below.
3. Step Stools: My friend Katie just moved into a new home, and had a lot of things she was giving away.  I was excited when I spotted two step stools, since Naomi had just potty-trained.
4. Floor Coverings: I found the red rug in a box of bath items we had in storage.  Thankfully, it matched the colors in the painting hanging over the toilet!
5. Countertops: I found the toothbrush holder, soap dishes, tissue box holders, and more in storage.  They were gifts from our wedding, over six years ago.  The candles have quotations on the back of them, and were a Christmas gift from my sister Karilyn years ago.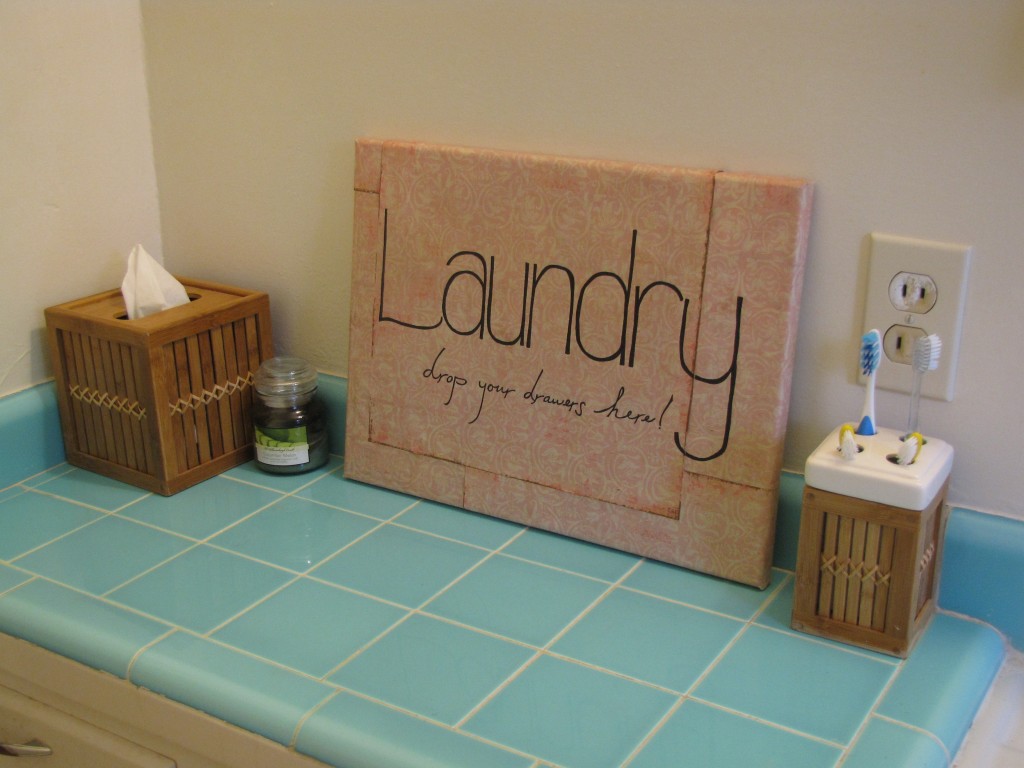 Finally, I've been more diligent about keeping our bathroom clean.  I've instituted a Saturday cleaning day in our home, so that once a week our home receives a good cleaning.  I sweep, mop, vacuum, and clean the bathroom.  It's amazing how much better the bathroom looks when it's been cleaned within the last week!
What inexpensive strategies have you found for updating your bathroom?