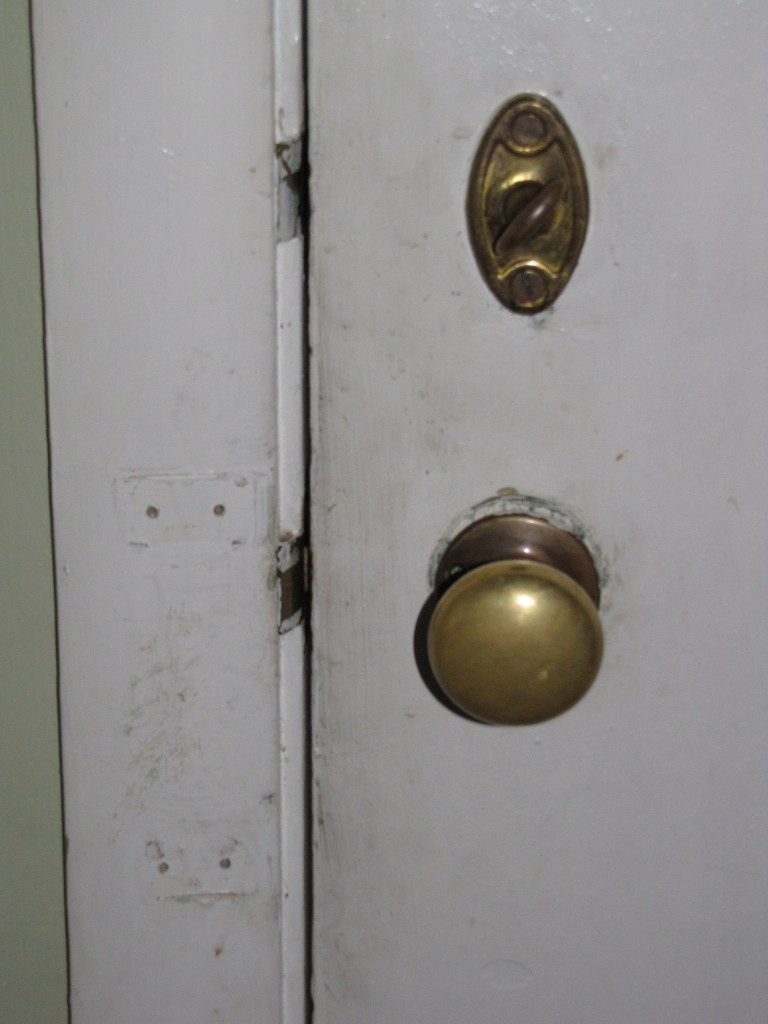 Good afternoon!  This morning I was up bright and early to go grocery shopping with my girls.  We went to WinCo and back, and then I put away the groceries, prepped barbecue chicken for dinner, and made lunches.  In the midst of the melee, we got a phone call about the filing cabinet we had listed on Craigslist.  The buyer came right over, and we helped her to load it in her car.
Suffice to say, I didn't get around to wiping down the door knobs and light switch plates until everyone was down for their naps.  I was surprised to see how dirty they were, although it's difficult to keep any white surface looking clean around here.  Our house (which we rent) is very old, so even when things are clean, they don't always look clean.
Have you noticed that houses with toddlers have a "ring around the bathtub" look to them?  If you haven't, get down on your toddlers' level, and walk around your house.  Every wall, door frame, door, cabinet, shelf, or closet will have a trail of dirty finger prints about 2-3 feet from the floor.
If you don't have any dinner plans tonight, you should go to Panda Express for a free Samurai Surf and Turf!  Otherwise, what are your dinner plans for tonight?