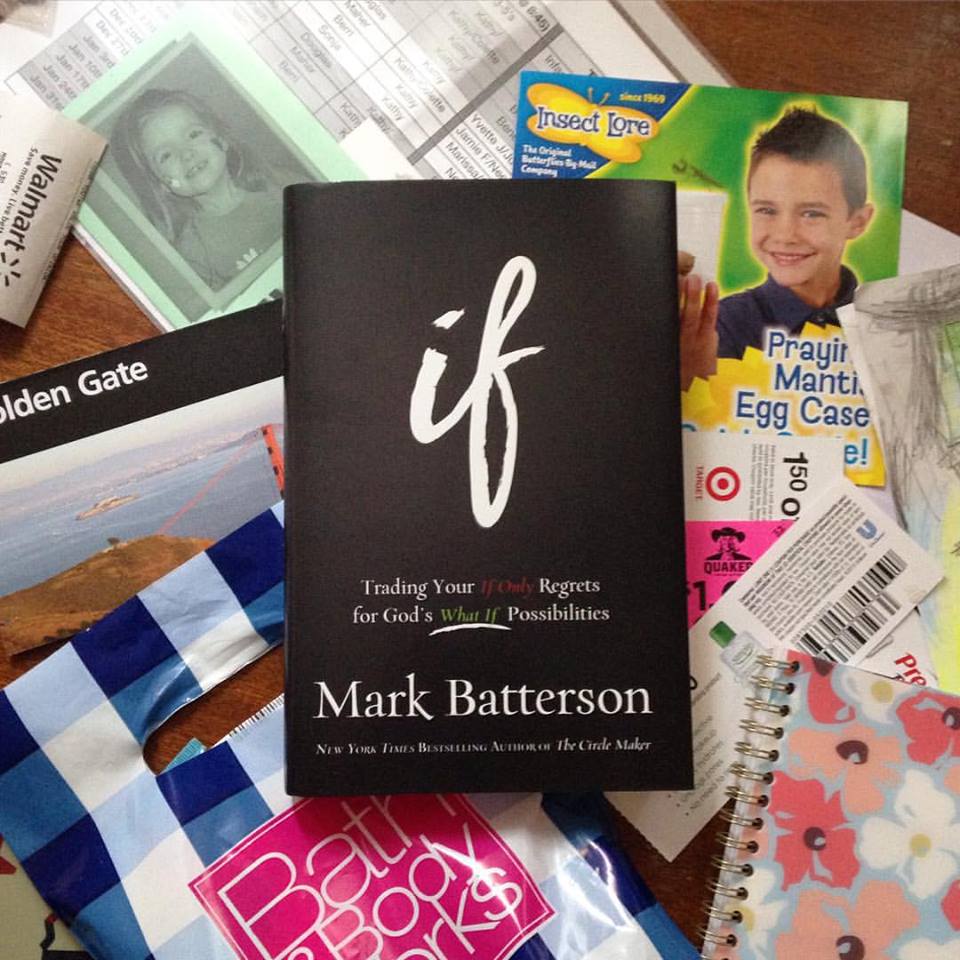 Earlier this month I was asked to join Mark Batterson's Launch Team for his newest Book Launch, IF.  I received a FREE hard copy of the book in return for my honest review.  My copy of the book arrived on its launch day, October 6, and I finished reading all 282 pages on October 12.  I got most of my reading done over the weekend while Brad and our Young Life friends were serving on Work Crew at Woodleaf Camp.  Without any cell phone or Internet service, I was able to get a lot of reading done!
I read Mark's book, "In a Pit with a Lion on a Snowy Day" last year, and was impressed with Mark's boundless energy and ability to inspire.  IF is no less enthusiastic and inspirational.  Mark makes you believe that anything is possible.  His newest book breaks down Romans 8, and is divided into 4 sections: If Only; As If; What If?; and No Ifs, Ands, or Buts About It.  I underlined, drew brackets, or starred passages throughout the entire book.  I enjoy Mark's raw honesty, his daring faith, his upbeat attitude, and his fresh perspective.  I appreciate how he uses stories from history, science, physics, scripture, sports, actors, authors, and other disciplines to support his points.
As an aspiring writer, I was especially inspired by Mark's rise from an unknown writer at the age of 34 (as I am currently 34), to a New York Times best-selling author 10 years later.  Although he felt called to write at the age of 22, he didn't self-publish his first book until he was 35.  His story, like so many throughout this book, is a perfect illustration of an "if only" regret turned into a "what if" possibility.  He encourages others to make great predictions, pray bold prayers, and dream God-sized dreams.
I highly recommend this book, and hope you will enjoy it as much as I did!