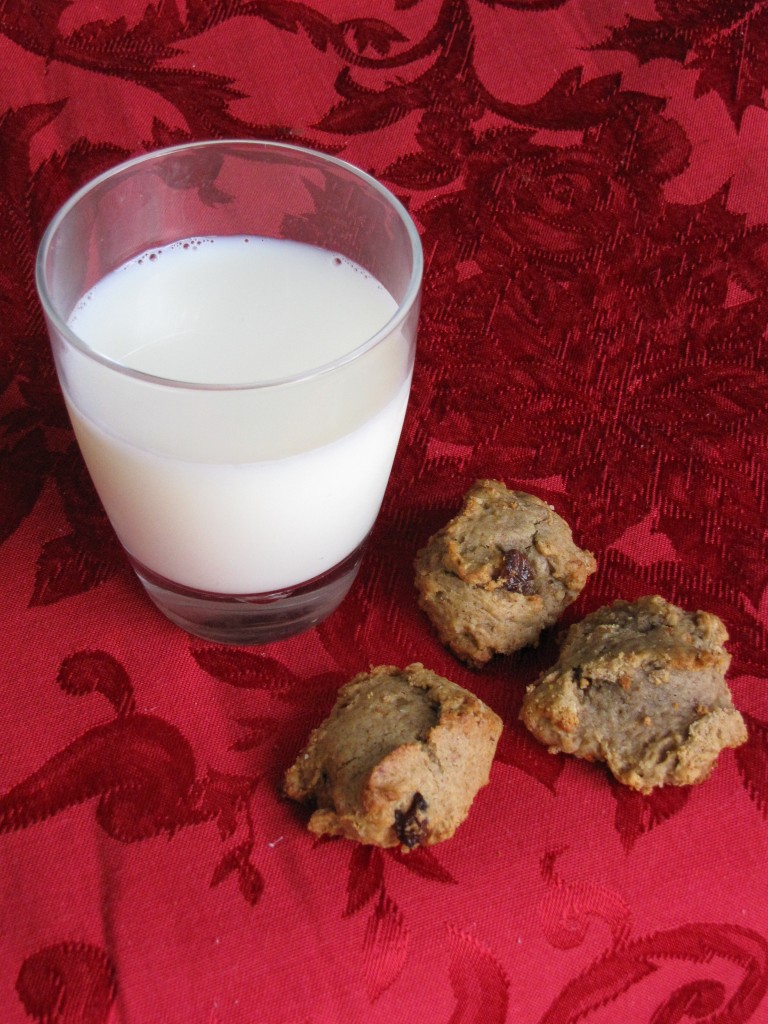 Last fall Brad gathered, cut, pureed, and froze dozens of Persimmons from a tree in a friend's yard.  I didn't even know what a Persimmon WAS, let alone how I was supposed to cook it.  Thankfully Simply in Season had a recipe for delicious Persimmon Cookies.  These are now a fall family favorite, and the kids love to help me bake them.
Persimmon Cookies (Simply in Season)
2 cups / 500 ml sugar
1 cup / 250 ml butter or margarine (softened)
Cream together with an electric mixer in a large bowl.
2 cups / 500 ml persimmon pulp
2 eggs (slightly beaten)
Blend in.
4 cups / 1 L flour
2 teaspoons baking soda
2 teaspoons ground cinnamon
1 teaspoon ground nutmeg
1 teaspoon ground cloves
Sift together then add gradually to persimmon mixture, blending well after each addition.
1 cup / 250 ml pecans or other nuts (chopped)
1/2 cup / 125 ml raisins
Stir in.  Drop by tablespoon onto ungreased baking sheets and bake in preheated oven at 375F / 190C for 8-10 minutes.
(Optional) Frosting:
3 cups / 750 ml powdered sugar
3 tablespoons butter (melted)
5-6 tablespoons milk
Blend together, adding enough milk to make a spreading consistency.  Frost cookies while warm.
Enjoy!
What fall recipes does your family enjoy?