Naomi calls these Pumpkin Bars, "Cake."  That should give you a clue to how they taste!  They taste great with a cup of tea, or as a not-too-sweet snack.  Although I definitely enjoyed them, I have a sweet tooth, and I think they might taste even better with a creamy icing, and maybe a sprinkling of nuts.  But they are still good, and a fun treat to make with all that cooked pumpkin!
This recipe makes A LOT of pumpkin bars.  I had to grab my ruler to double-check myself, because this recipe filled my two largest brownie pans.  Again, these yummy treats come from the Simply in Season cookbook.  (Maybe I should see if they're interested in sponsoring my blog if I'm going to mention them so often?)  Enjoy!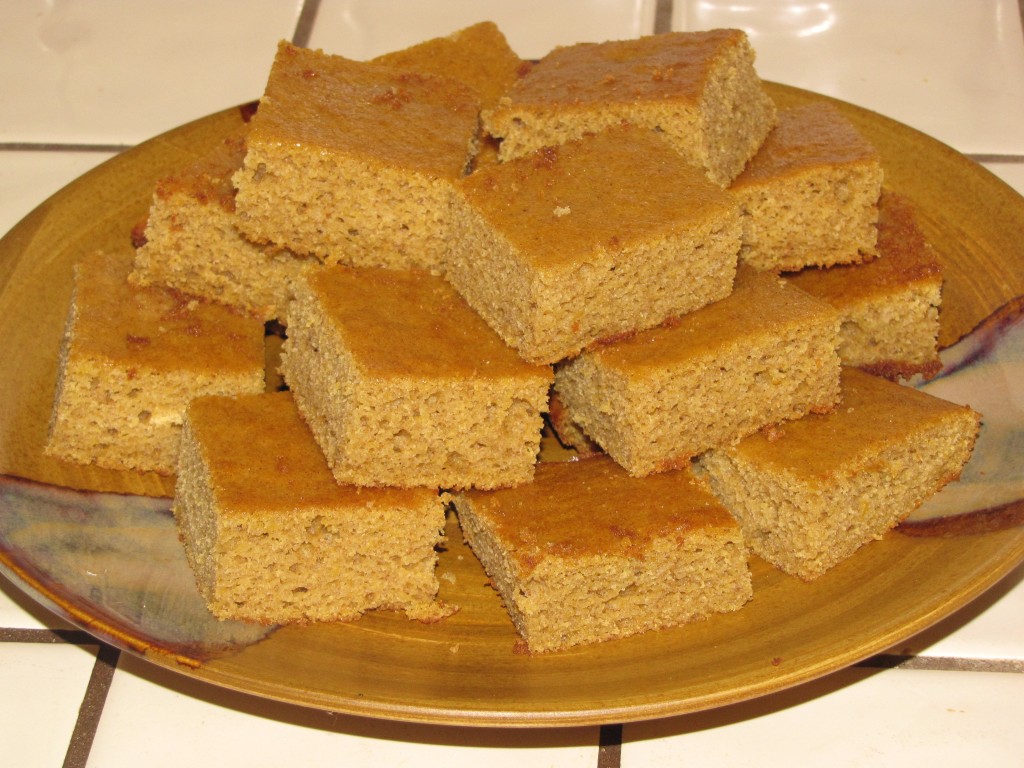 Winter Squash Bars
2 cups / 500 ml winter squash or pumpkin (cooked, pureed)
1 1/2 cups / 375 ml sugar
3/4 cup / 175 ml oil
4 eggs
1 teaspoon vanilla
1/2 teaspoon salt
Beat together in a mixing bowl.
1 cup / 250 ml flour
1 cup / 250 ml whole wheat flour
2 teaspoons baking powder
1 teaspoon baking soda
1 teaspoon ground cinnamon
Mix in.  Pour into lightly-greased 11 x 17-inch / 28 x 43-cm jelly roll pan.  Bake in preheated oven at 350F / 180C for 25-30 minutes.