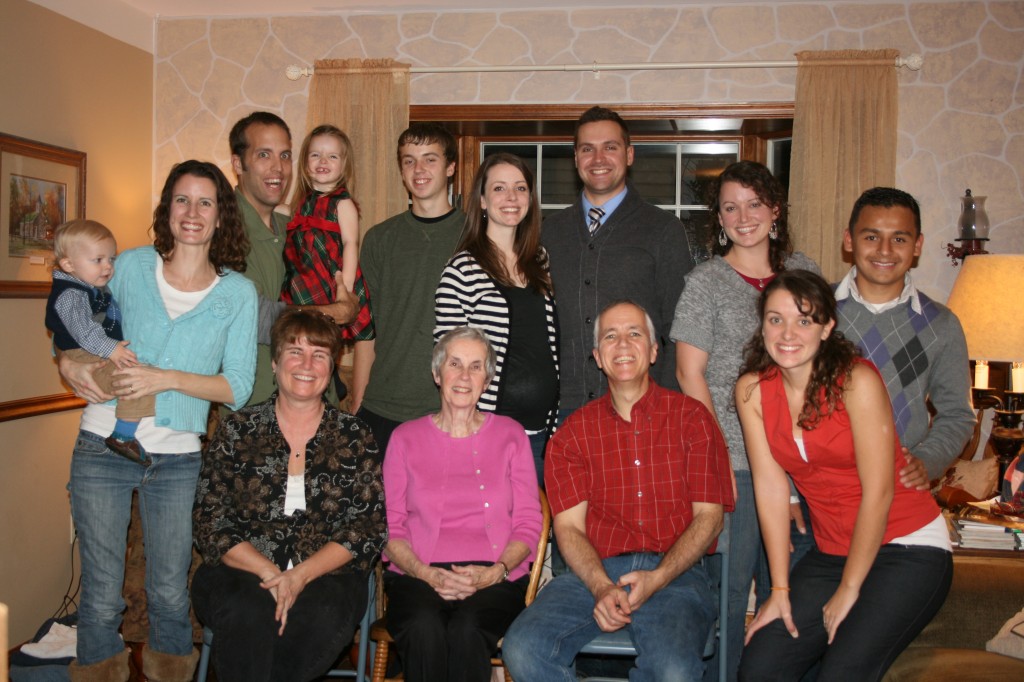 "Enter his gates with thanksgiving and his courts with praise; give thanks to him and praise his name. For the Lord is good and his love endures for ever; his faithfulness continues through all generations."  –Psalm 100:4-5
We are so grateful to be able to spend Thanksgiving with our families!  Above is our annual family photo.  Seated are my mother, grandmother, and father.  Standing (from left to right) is Oliver, me, Brad, Naomi, my brother Josh, my (31 weeks pregnant) sister Kerri, my brother-in-law James, my sister Kristy, my sister Karilyn, and her boyfriend Enrique.  Below is Brad's grandfather, our niece Becca, Naomi, and Oliver.
Happy Thanksgiving from The Abundant Wife!