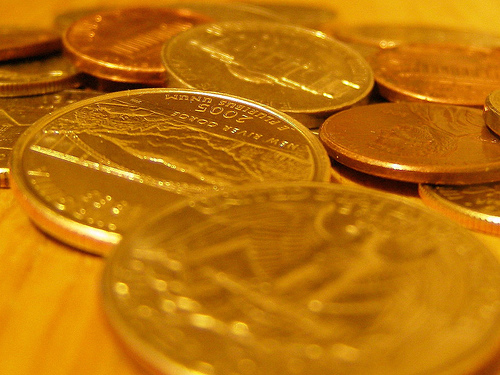 Have you ever heard of a BHAG?  BHAG is an acronym for "Big Hairy Audacious Goal."  Do you want to know what my BHAG is?
I want to be debt-free by the time Naomi is ready for Kindergarten.
The first time I listed all of our debts in order by amount due, was in March of 2010.  At that time we owed $67,688.23 (excluding our primary mortgage) on 4 different loans.
That was 41 months ago.
Today we owe $15,424.13 on one student loan. 
We've paid off $52,264.10 over the last 41 months.
We've paid off debt through 4 months on 75% reduced salary, 6 months on 50% salary, adding 2 kids, moving into my parents' basement, living in 3 states, having 2 surgeries, and more.
Friends, can I tell you how sick & tired I am of being on Baby Step #2?
I want to get on with the rest of the baby steps, like having 3-6 months worth of expenses in savings, funding our retirement, college funding for our kids, paying off our mortgage early, and giving generously.
I don't feel very gazelle intense when I see that $15,424.13 still looking back at me after 41 months.
But I am so grateful for how far we have come, and how much we have learned along the way.
So that is why I need a BHAG.
Naomi will be old enough to attend Kindergarten in one year.
I think we're up for the challenge.
I can't wait to scream, "We're Debt-Free!"