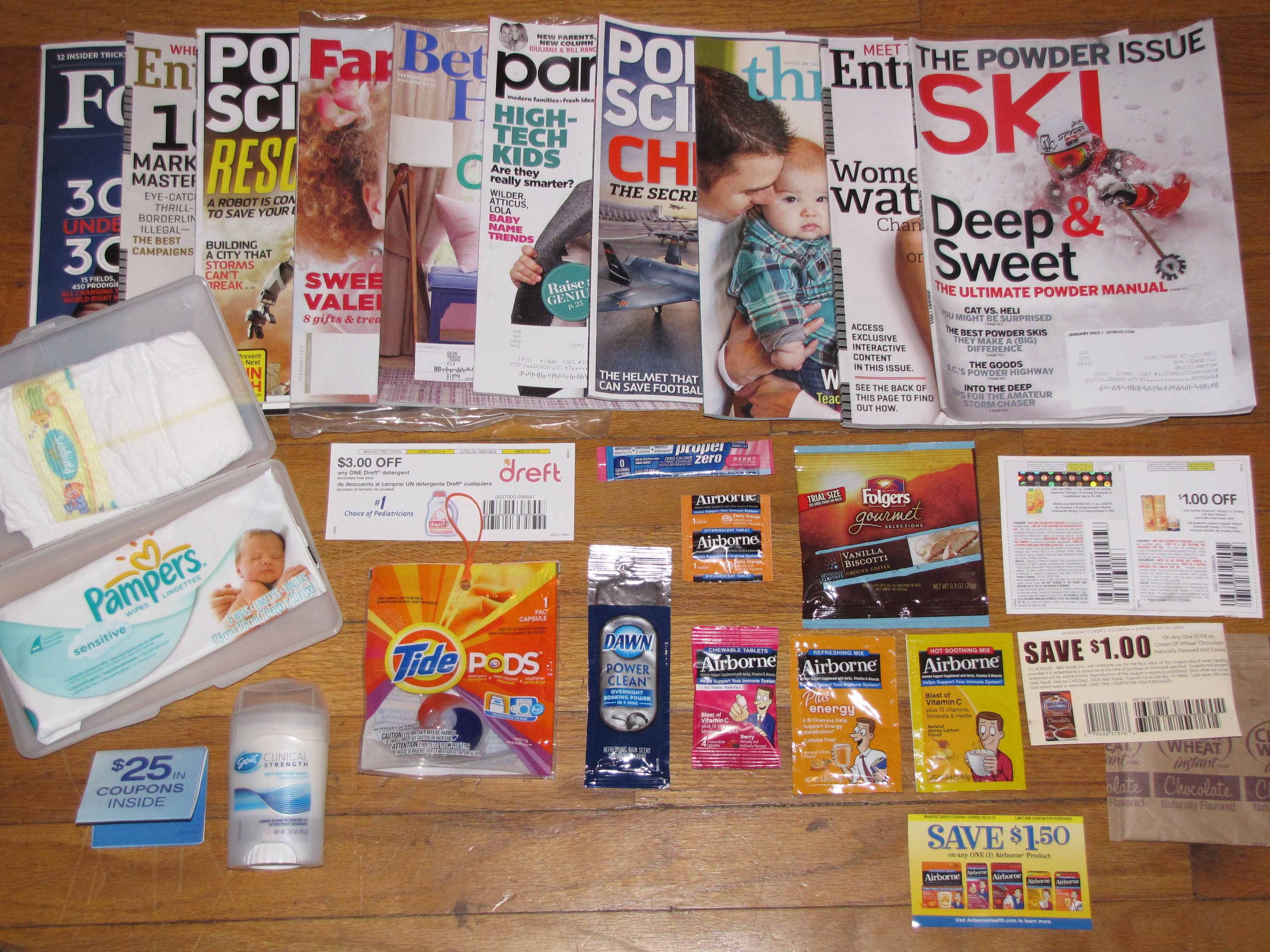 My freebies have been piling up again, so here's another glance at my collection!  I've been receiving lots of baby freebies recently, thanks to our newest addition!
Magazines: Ski, Thriving Family, Forbes, Entrepreneur, Family Fun, Better Homes & Gardens, Parents
Tide Pods
Pampers Wipes & Diaper
Secret Deoderant & Coupons
Dawn Dishwashing Liquid
Airborne & Coupons
Cream of Wheat
Herbal Essences
Folgers
Dreft Coupon
Propel Zero
Formula (We don't use it, but we certainly receive a lot of free formula samples with each baby!)
WinCo Coupon
What freebies have you received recently?