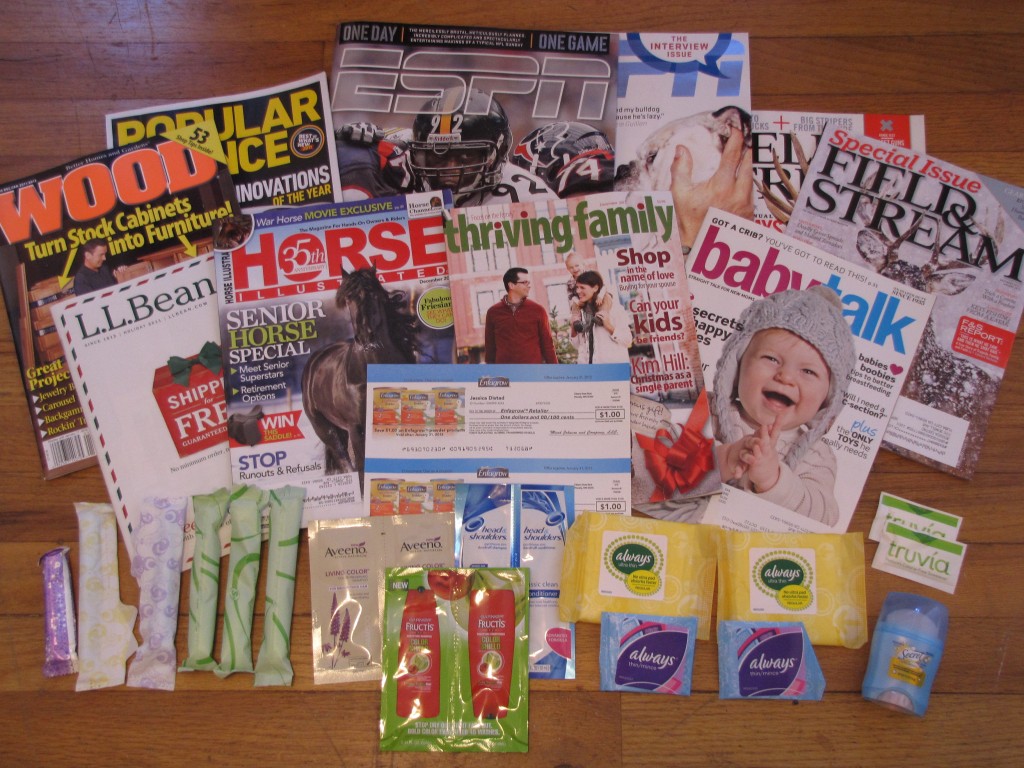 It's that time of the week again!  We had quite a few freebies waiting for us when we got home from Thanksgiving vacation:
Magazines: Wood, Popular Science, Field & Stream, ESPN, L.L. Bean, Horse, Thriving Family, & Baby Talk
2 Checks for Baby Formula
6 Tampons
Aveeno Shampoo & Conditioner
Head & Shoulders Shampoo & Conditioner
Garnier Fructis Shampoo & Conditioner
4 Always Pads
1 Secret Deoderant
2 Truvia
Vivo Moisturizing Day Cream
Bath & Body Works "Charmed Life" Body Lotion
What freebies did you pick up or find in the mail this week?