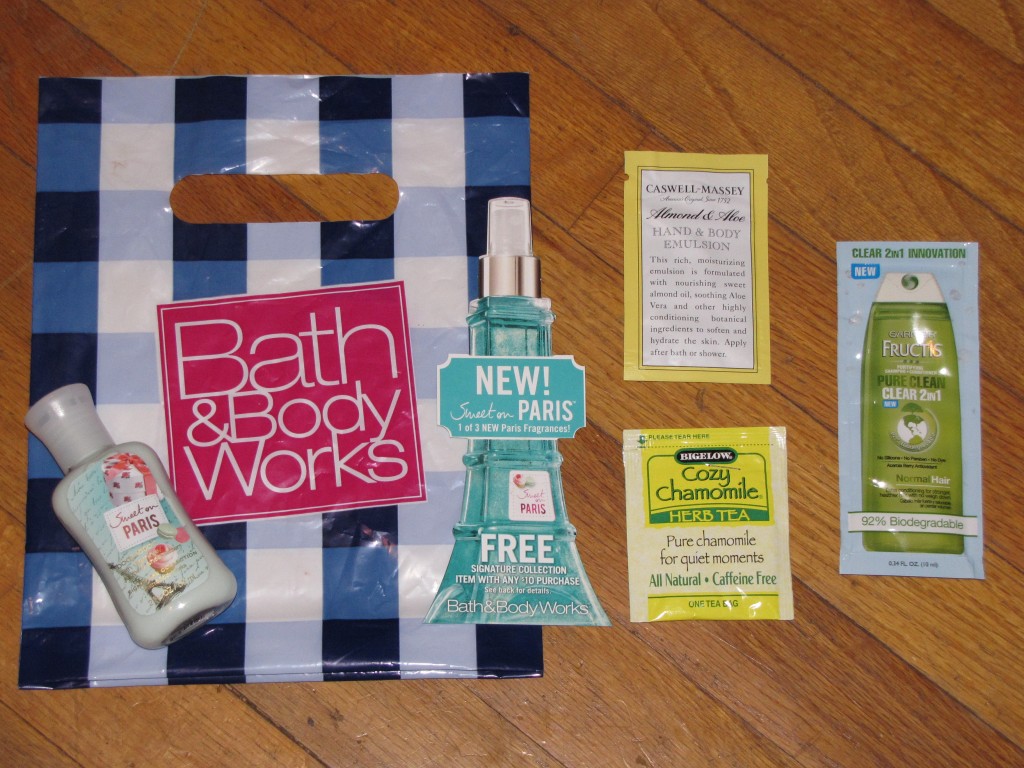 Last week was a fun week for Freebies!  We picked up our FREE 7-11 Slurpees on July 11, and picked up our FREE Starbucks Refreshers on July 13.  In addition, we also got:
$10 to spend at Kohl's
Bath & Body Works 2 oz. Lotion and coupon
Cozy Chamomile Herb Tea
Garnier Fructis Pure Clean
Caswell-Massey Almond & Aloe Lotion
What fun freebies to you pick up this week or last week?