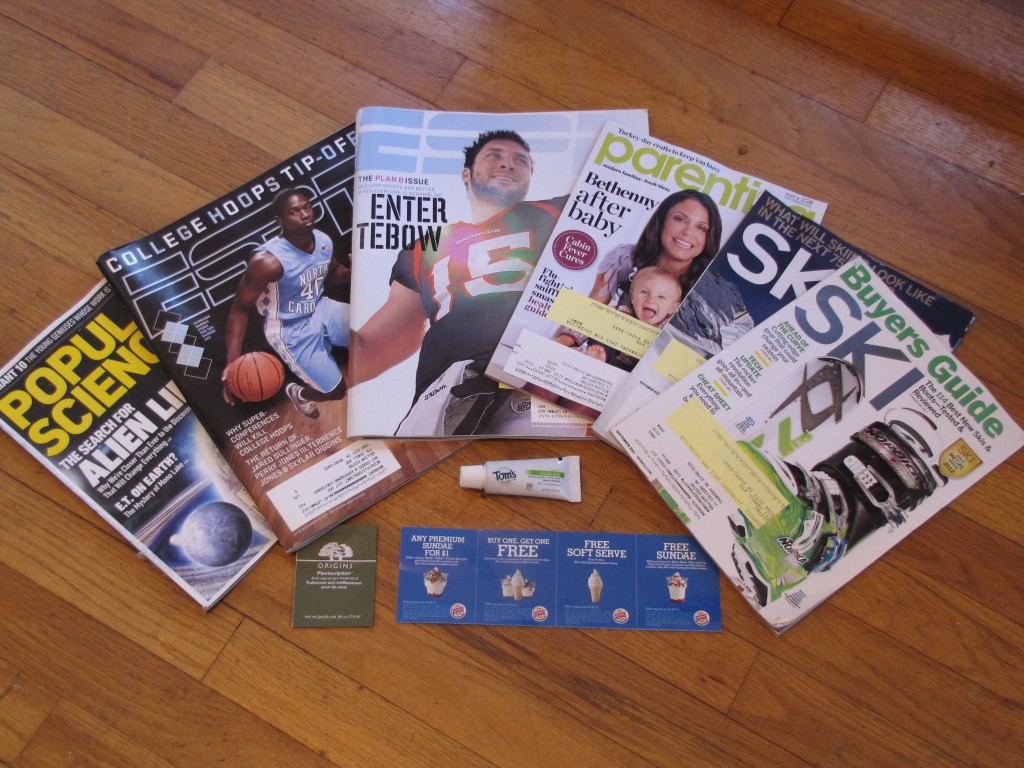 This was the week of the freebies!  I love getting mail, especially when it brings so many fun gifts!  Here is what I received this week:
Tom's Toothpaste of Maine, Children's Silly Strawberry
Origins Plantscription Anti-aging Eye Treatment
Burger King Coupon for FREE Soft Serve
Burger King Coupon for FREE Sundae
Parenting Magazine
SKI Magazine (2)
Popular Science Magazine
ESPN Magazine (2)
I also received my box of freebies for my Shutterfly Holiday Card House Party!  It included:
Holiday Card Holder in a Mesh Bag
Pack of Holiday Card Samples (10)
Shutterfly Catalog
7 Balloons
14 Brochures: Promo Codes for 15 FREE Holiday Cards and 1 FREE Wall Calendar in Each!
15 Plum District Offers: Promo Code for $10 Credit on Each!
50 House Party Sweepstakes Decoders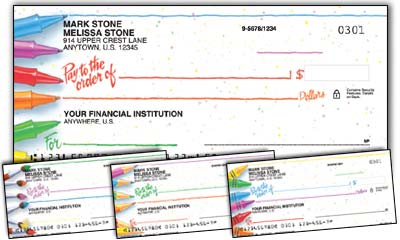 On a side note, I also got two boxes of checks for $4.05 shipped thanks to a tip from Crystal.  Brad calls them my "Crayola checks."  I think they're cute!  🙂
What fun freebies came in your mail this week?