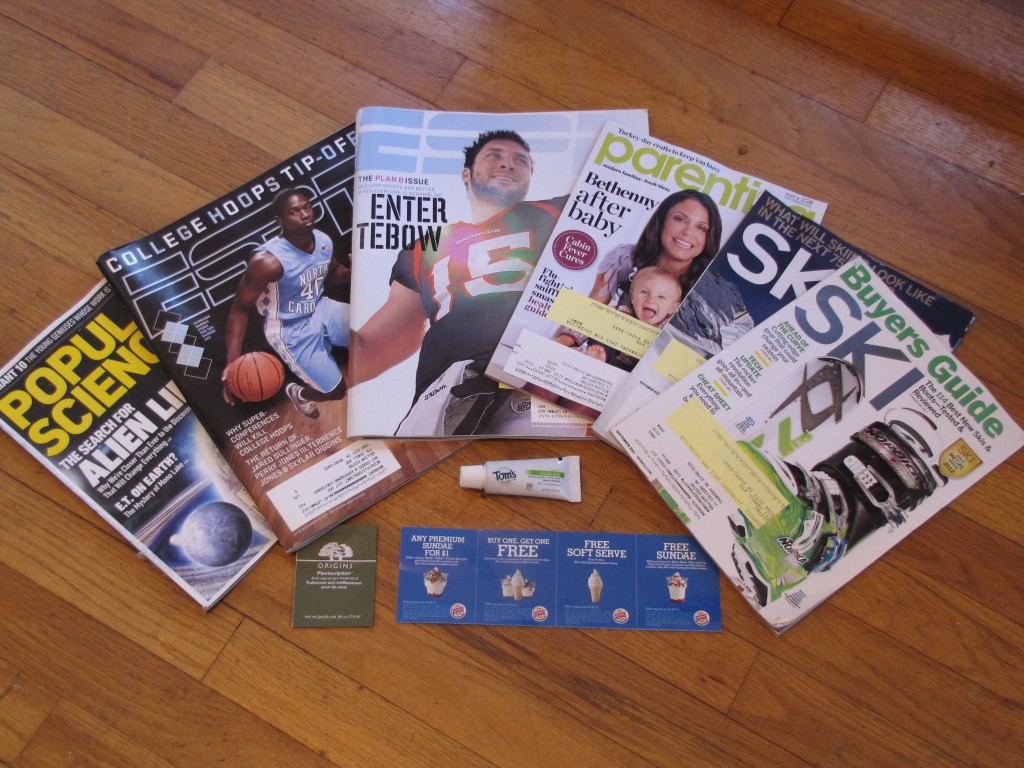 After reading my Freebie Friday! posts, you're all starting to wonder: What does she do with all of those free magazines?  Does she really read all of them?
First of all, as a former art teacher, I never pass up free magazines unless they have inappropriate pictures in them.  You can do all kinds of fun projects with old magazines!  So here are a few suggestions for what you can do with all those FREE magazines:
Read them.

  I'm a big fan of Thriving Family, Parents, and homeschooling magazines.  I also love recipes with big yummy color photos!

Give them to your kids.

  Give them a photo scavenger hunt.  Have them assemble a collage person.  Cut out specific shapes or colors.  Shred them or DIY something.  Go crazy!

Give them to your friends and family.

  Give the bridal magazine to your sister who is getting married.  Sit those ESPN magazines by the toilet for your husband.

Give them to people with special interests.

  Give Skiing magazines to the Skier you met, or give the Popular Science magazine to your homeschooling friend whose son loves science.

Give them to school teachers.

  As an art teacher, I would have LOVED it if someone had offered to keep updating my supply of beat-up cut-up magazines!

Give them to offices (dentist, doctor, veterinarian, mechanic, etc) for their waiting room or lobby.

  Help them to update their reading material!
What would you suggest someone do with a pile of free magazines?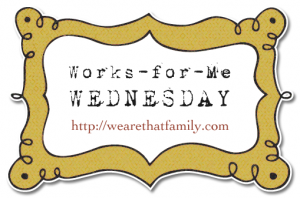 Today I am linking up with "Works-for-Me-Wednesday" at We Are THAT Family.  I encourage you to check out some of the other great ideas that have worked for moms like me!