Two years ago I was asked to help paint the windows of a store-front at Christmas with some friends.  So when I saw these windows on Pinterest, I figured I could try a little "DIY" painting on our windows instead of buying decals or yarn.
Materials:
Step-Ladder
Window-Cleaner
Dry-Erase Markers
Picture (of what you want to draw)
Paper Plate
Brushes
Black Acrylic Paint (from any craft store)
Water/Washcloth
 DIY: Halloween Window Painting
Use your step-ladder to climb on up and wash the surface of the window you will be painting.  You might as well wash the other side too while you're at it!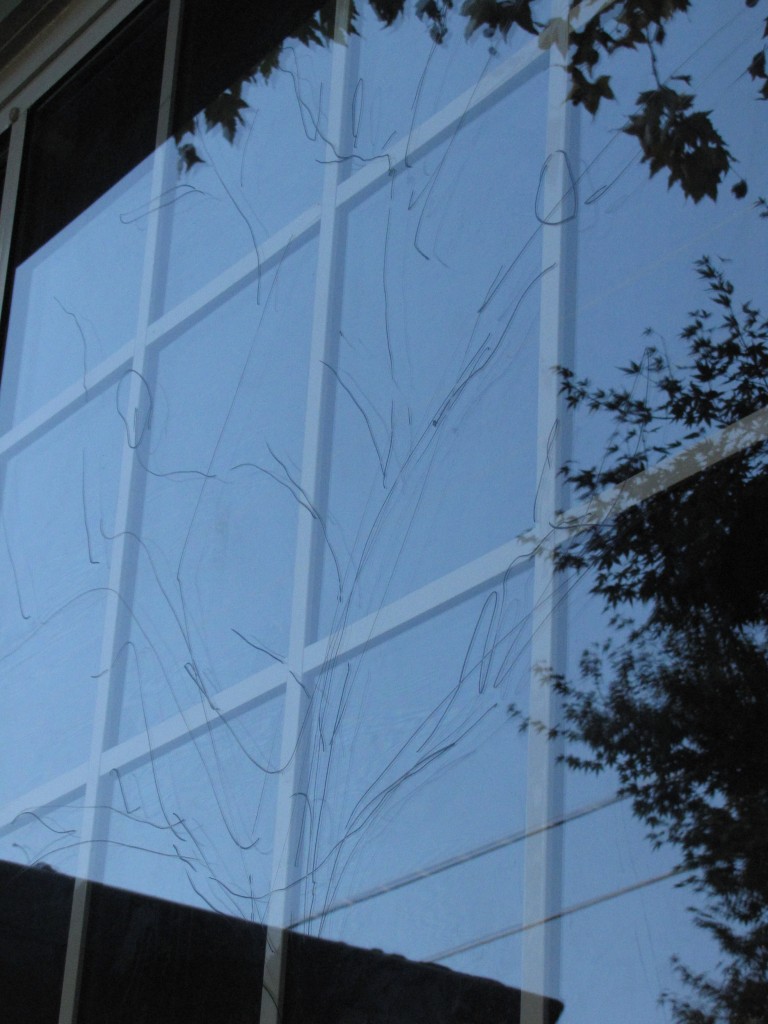 2. Choose a simple image.  This is a silhouette, so if it's too complicated you won't be able to identify what it is.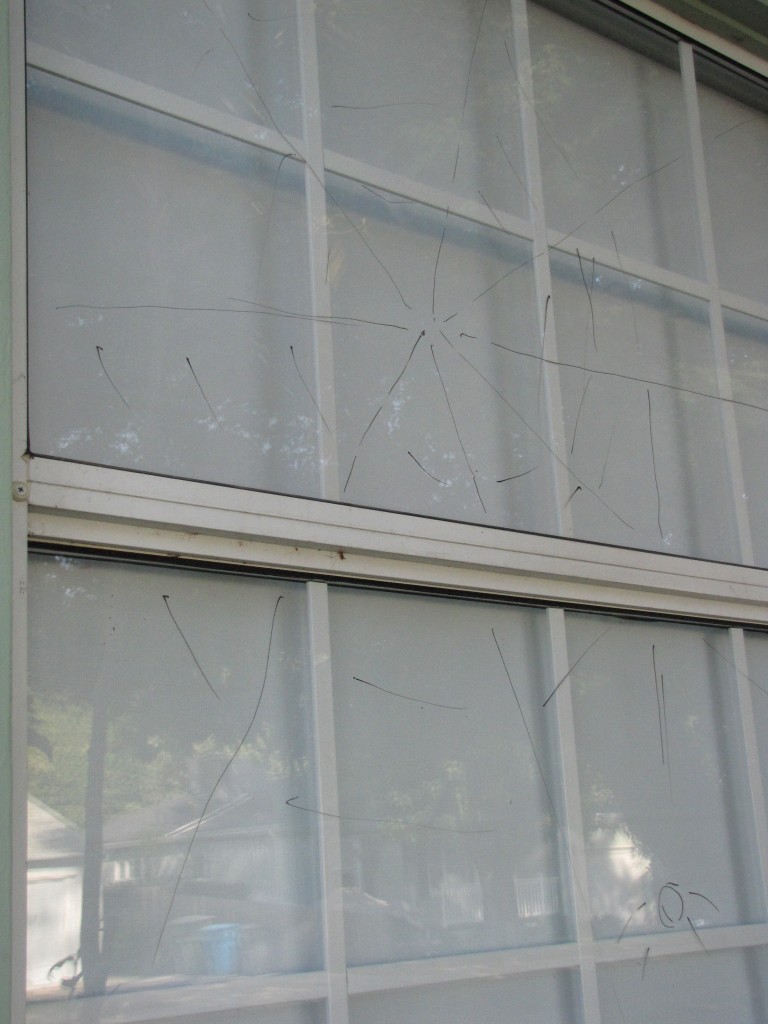 3. Put your picture where you can see it while you sketch on your windows with the dry-erase markers.  I prefer using the same color as my paint, but work with what you've got.  If you make a mistake, just wipe it off and do it again!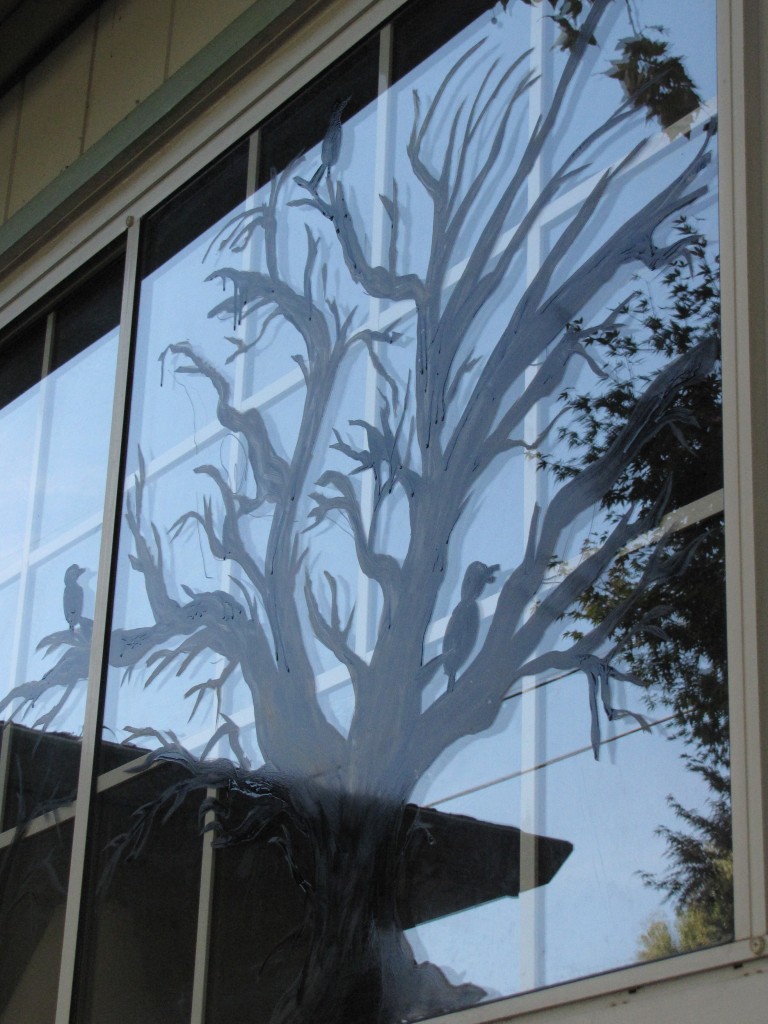 4. Squeeze your black paint on to a paper plate.  Put a little paint on your brush, but not too much or it will drip.  Fill in your drawing, working from large to small.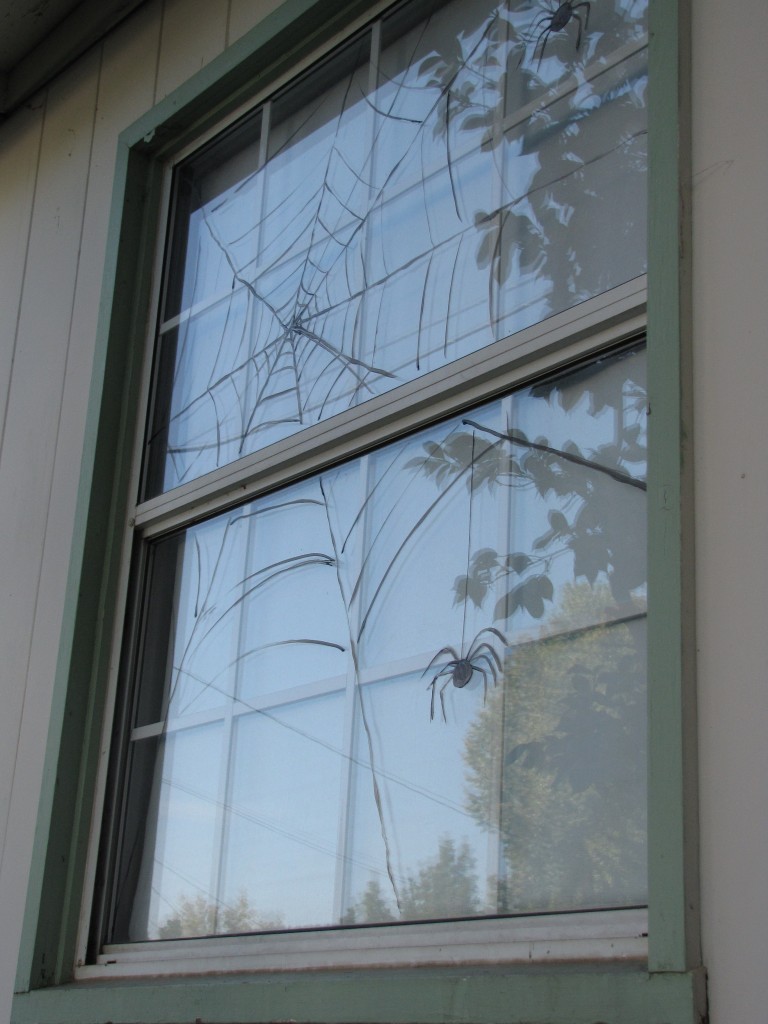 5. Touch up any mistakes with your washcloth.  Throw away your paper plate.  Wash up your brushes in the sink.  You're done!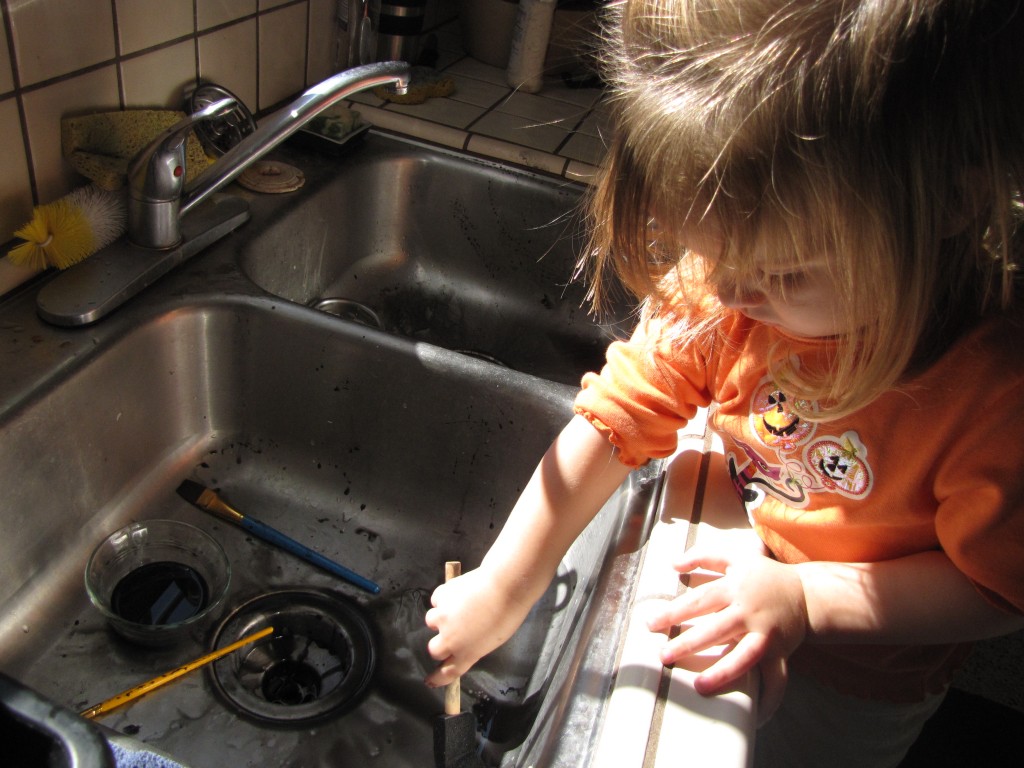 A nice side benefit of painting was that Naomi really enjoyed "painting" in the sink with the black water.  🙂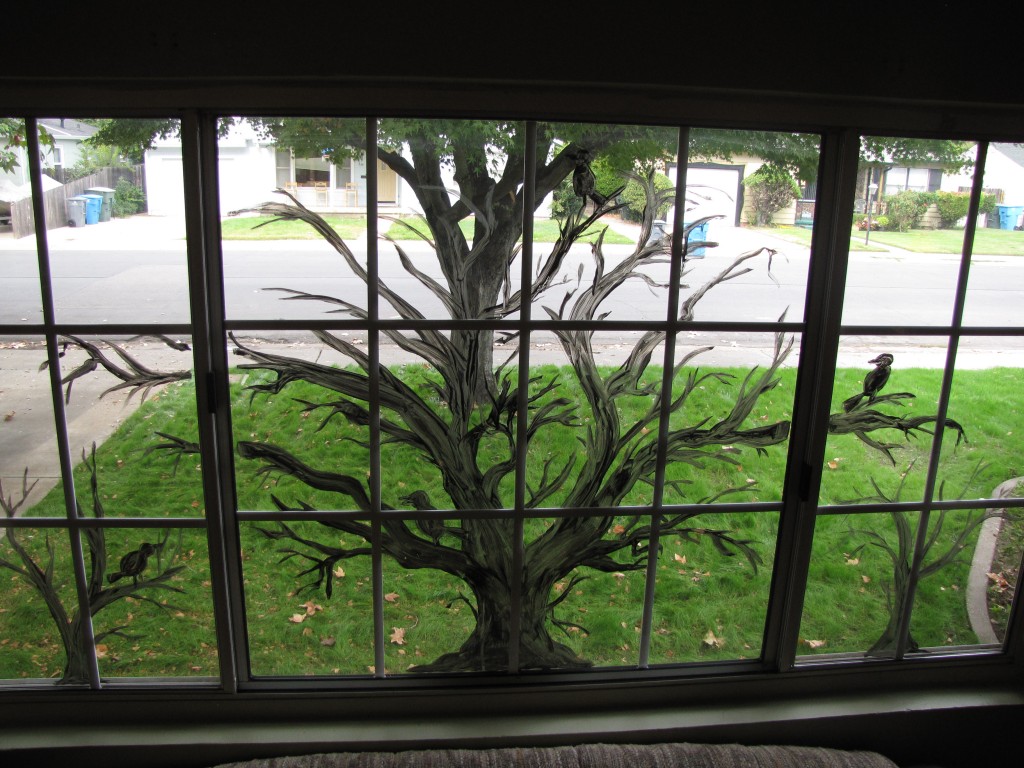 Here is the finished view from above…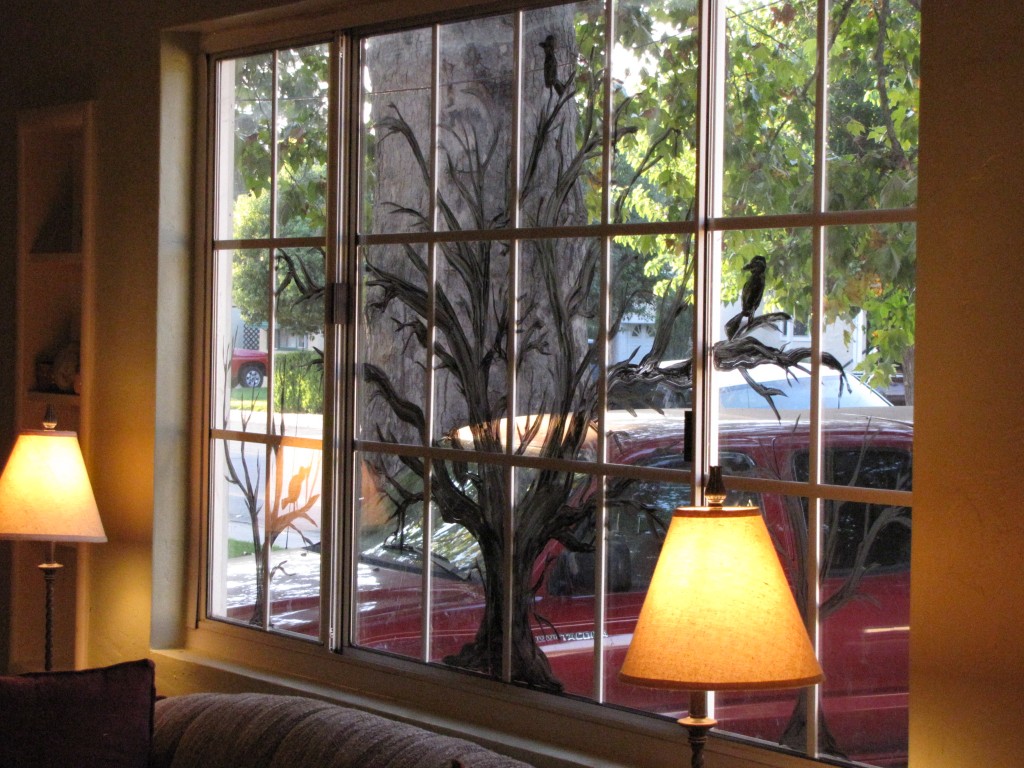 …and the finished view from across the living room.
What kinds of DIY projects have you done for Halloween, this year or in past years?