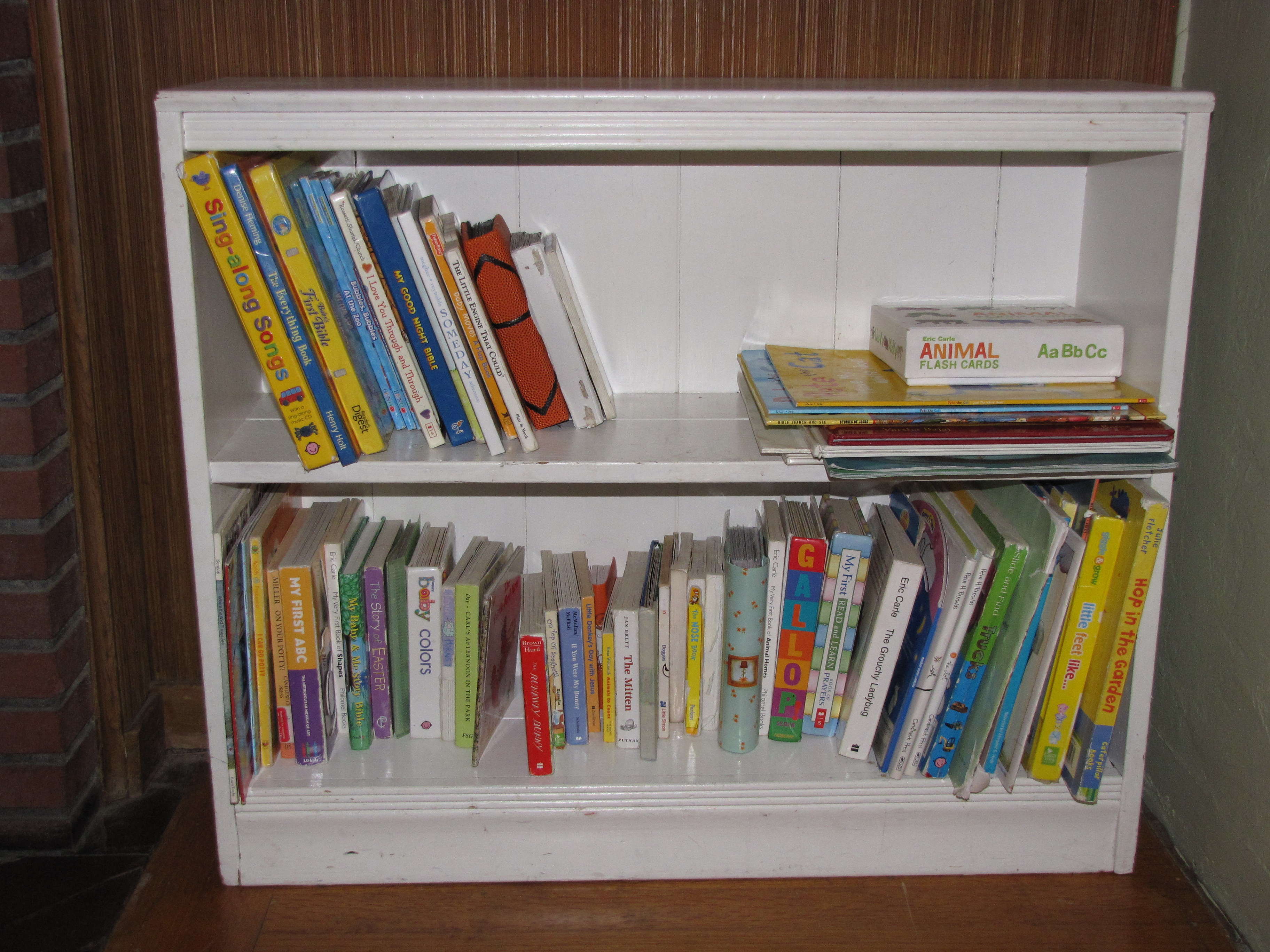 My husband is back from Mexico, so that means I have a camera again!  For Friday through Sunday (Projects #5-#7), I could choose one of the three projects.  I chose to surface-clean our living room late Sunday night.  The surfaces in our living room were a lot dirtier than I thought.  I feather-dusted the mantel, shelves, end tables, dining room table, coffee table, lamps, pottery, and picture frames.  I Windexed the windows and mirrors.  Finally I took all the books that were stacked horizontally on the kids' bookshelf, and put them back on vertically.  They won't stay that way for long!
For the last couple weeks, our living room has been occupied by the gigantic painting I've been working on.  What you see on the mantel is the support piece that will allow it to sit upright at our church.
What did you do for your weekend cleaning project?