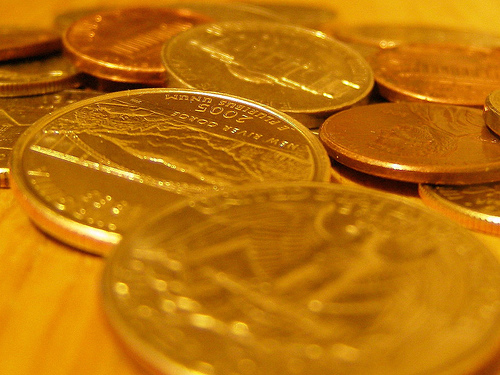 This week we have much to celebrate!  If you look at the numbers below, you will notice one large number is absent.  Brad and I paid off the second mortgage on our "Rental Property" in Maryland!  Our tax refunds arrived, and we promptly paid off our debt to Citimortgage.  Now we only have one student loan and the primary mortgage on our "Rental Property" remaining.  Currently we owe:
$26,456.26 to Sallie Mae (4.5 Interest Rate)
$107,017.41 to Wells Fargo Home Mortgage (6.25 Interest Rate)
(According to Zestimate, our former home in Maryland is only worth $93,800 right now.  It is one of those homes that lost a third of its purchase price when the housing bubble burst.)
Grand Total: $133,474.27
If you do the math, we've paid off $9291.81 in the last 2 months since my last financial update!
Brad and I are following Dave Ramsey's Debt Snowball, and we are so excited to finally cross another debt off of our list!  In the past two years we have paid off our truck, two student loans, and now our second mortgage!
Our goals for our financial future include:
Paying off Sallie Mae in the next 12 months.
Saving a 3-6 month Emergency Fund.
Financing our Retirement.
Creating College Funds for our kids.
Paying off Wells Fargo.
We can't wait until the day when we can do our "Debt-Free Scream"!
What are your financial goals, and how are you accomplishing them?