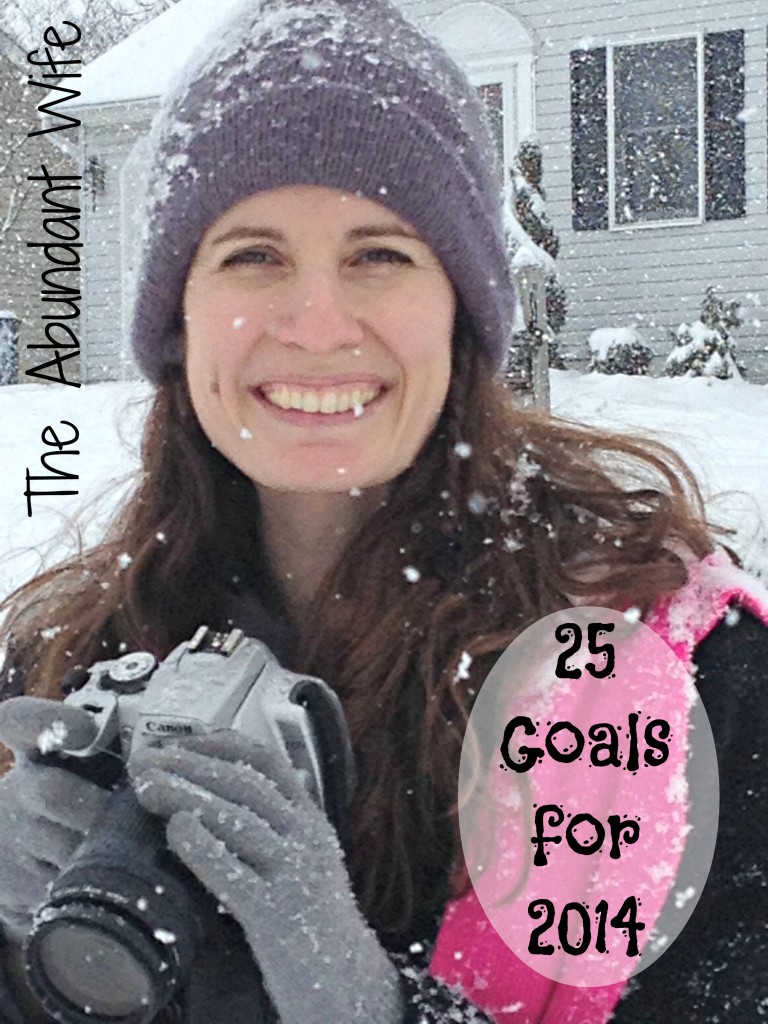 My blogging buddy Katherine decided to host a second link-up party, this time entitled "In 2014, I Hope To…"  I am back in California in the midst of unpacking from two months away, but I DO happen to have a list of 25 New Year's Goals!  So here goes nothing!
Spiritual:
Daily quiet time (read my Bible and write in my journal) 6 days a week.

Finish reading my Bible beginning to end for the 4th time (

2nd Kings to Malachi).
Marriage:
Plan for a "Date Night" out every other week.  Schedule regular at-home date nights throughout the week.


Look for opportunities to help Brad with his Youth Ministry work.
Parenting:
Yell less, laugh more.

Begin homeschooling Naomi.

Potty train Oliver.

Read 3 books to the kids each night.
Health (Body/Mind):
Walk each day.

Read a book each day.  Read 24 books in 12 months.


No Coffee/Soda.

Go to bed at 10pm each night.
Home:
Remodel the bathroom (spackle, sand, paint, recover back of medicine cabinet, paint inside cabinets & drawers). 

Repaint the living room and kitchen cabinets.  Repaint doorways, closets, doors, and built-in shelving.


Plane doors. 

Hang butterfly in kids room.  Install new dresser handles on Oliver's dresser.

Smog test our truck and have the engine light repaired.

Finish repainting bus-stop.  Paint gate.
Finances:
Choose new insurances (home, life) and write a will.

Pay off our last $14,000 student loan by August.

Make money by selling items on eBay, Amazon, and Craigslist.
Ministry:
Look for opportunities to be generous. 

Look for opportunities to build real-life friendships.
Blog:
Write 1 post weekly.

Learn to use new iPhone and DSLR camera.

Experiment with: What Would Seth Godin Do? Widget, Instagram, Ligit/Blogher, Momitforward, Clevergirls, Blueprint Social.
How about you?  What are your goals for the new year?