Yes, I know it's Saturday!  I was hoping to post this yesterday, but instead we were at the dentist and then the oral surgeon as Naomi had her front tooth pulled.  She's doing well now, but she fell on concrete on Thursday night, splitting her top left front tooth.  The doctors agreed…the tooth could not be saved.  So we're adjusting to her new look today!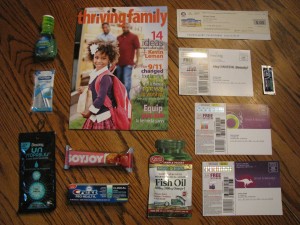 In other news, here are the freebies I've accumulated this week!
Thriving Family magazine
Dentek Comfort Clean Floss
Downy Unstoppables In-Wash Scent Boosters
Soyjoy Bar (Berry)
Crest Pro-Health Toothpaste
Crest Pro-Health Glide Floss
Crest Pro-Health Complete Rinse
Nature's Bounty Fish Oil Liquid Softgels
Gerber Formula Check
Coupon for Free Pantene Shampoo or Conditioner (below)
Coupon for Free Aussie Product (below)
Coupon for Free Herbal Essences Product (below)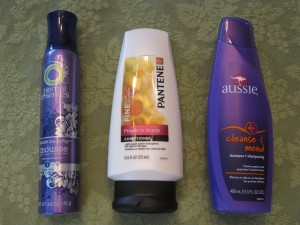 What freebies have you received this week?