Recently I decided to get up early on a Saturday morning, and take the kids to our town's Farmers Market.  It was a lot of fun!  We enjoyed lots of free samples (even a basket of free cherry tomatoes!)  The bottom of our stroller was full of fresh produce by the time we were done.  I picked up strawberries, blueberries, peaches, plums, zucchini, yellow squash, green peppers, and more.  The kids have been begging to go back, so I'll probably try to go again sometime soon.
Anyhow, I had no idea how to cook a yellow squash, so I found this yummy recipe in the Simply in Season Cookbook.  Oliver wasn't too fond of it, but Naomi, Brad, and I enjoyed it!  We had this dish with lunch, but it would be great to serve alongside hamburgers or other summer fare.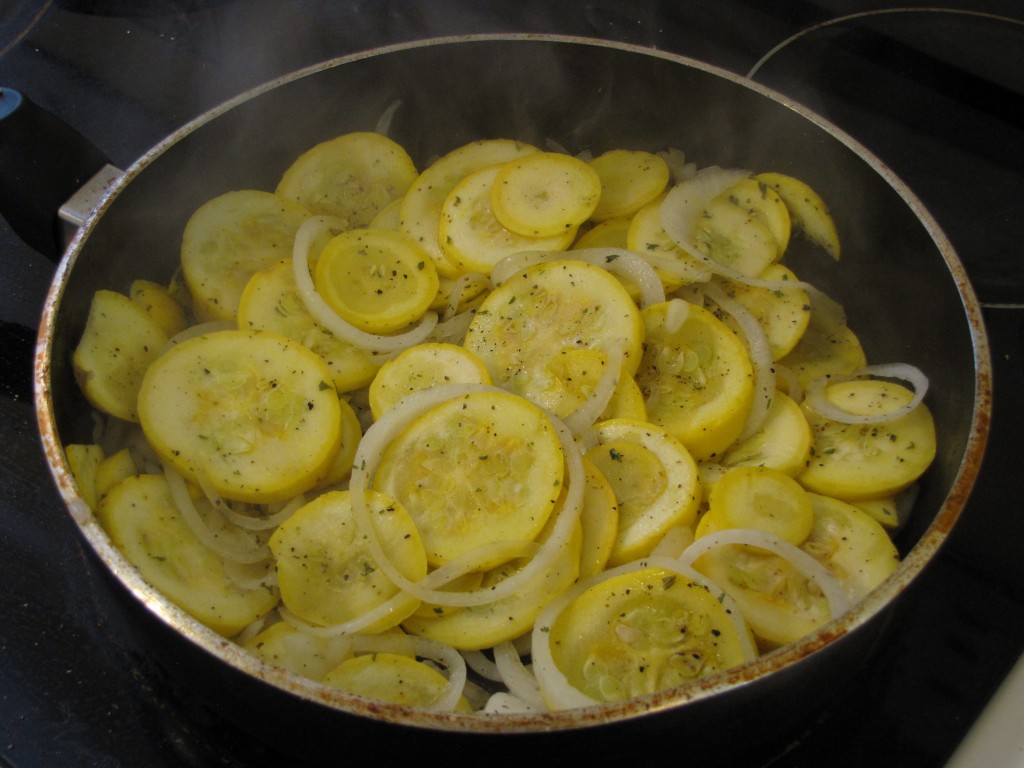 Summer Squash Skillet (Simply in Season Cookbook): Serves 4
4 cups / 1 L summer squash: zucchini, yellow, or patty pan (sliced, diced, or shredded)
1/2 cup / 125 ml onion (sliced or diced)
1/2 tsp salt
1/4 tsp pepper
Saute together in 1 Tbsp oil until tender (time will depend on the size of the pieces: grated will cook faster than sliced).
Additional Option:
1/4 cup / 60 ml fresh parsley (chopped)
1/2 tsp lemon peel (grated)
1/2 tsp lemon pepper (instead of the 1/4 tsp pepper)
Add and simmer about 2 minutes longer.
How do you like to prepare yellow squash?